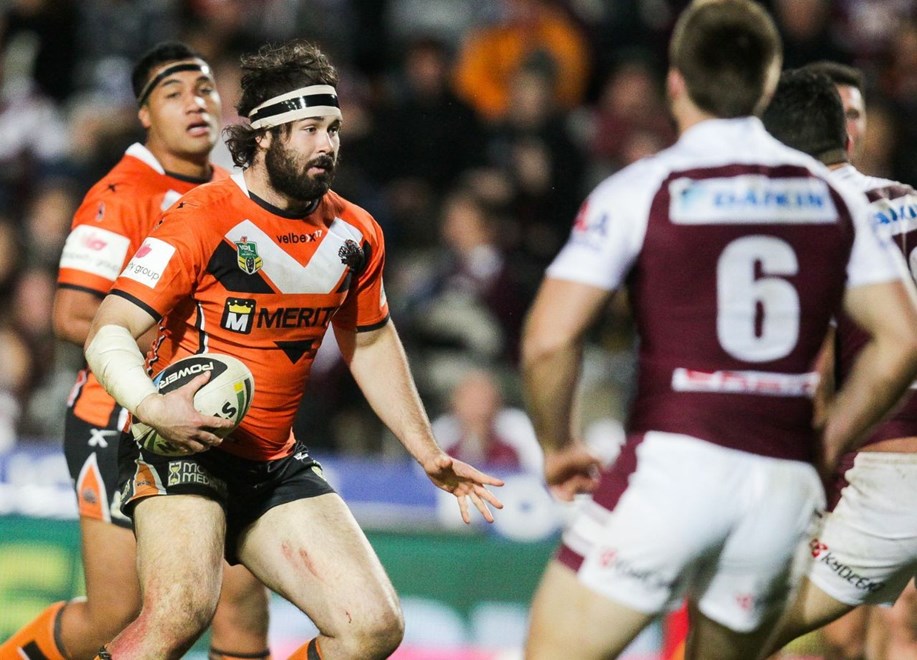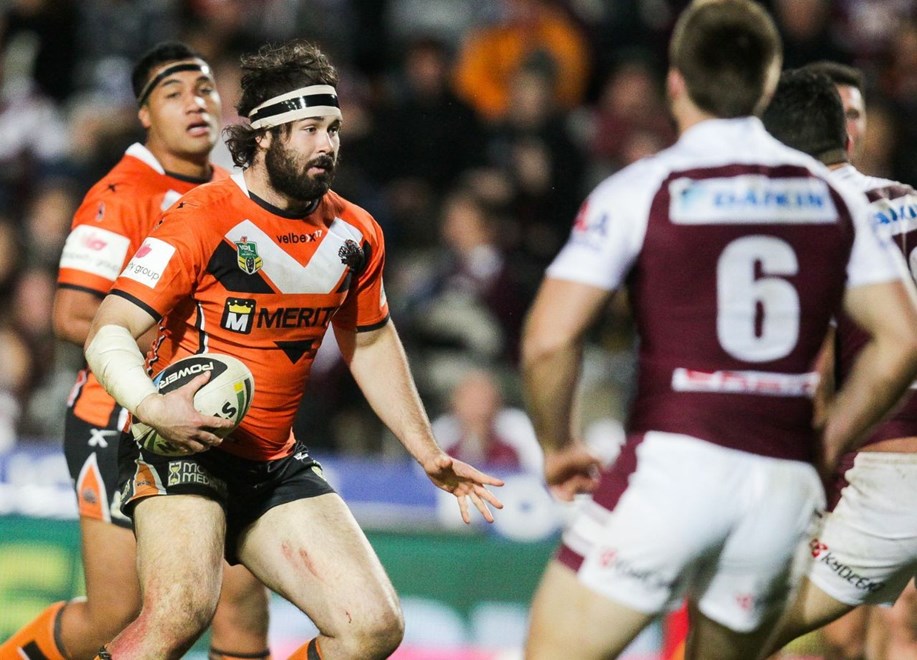 Cory Paterson and Aaron Woods have spoken of the inspiration that Alex McKinnon has been to all rugby league players, and said that while their roles in Round 19 will be different, they were keen to make the "Rise For Alex" Round as memorable as possible.
Woods will take the field for on Sunday when his side takes on the Canterbury-Bankstown Bulldogs at ANZ Stadium, while Paterson remains on the sideline with an injured finger.
The former Newcastle Knights player suffered a tendon injury in the Club's Round 10 win over the Cronulla Sharks — forcing him to have surgery on his middle finger and miss a substantial amount of football — and he said that spending time on the sidelines had made him appreciate even more the strength of character shown by Alex.
"When I heard what had happened to Alex, it was shattering," said Paterson.
"You don't really expect that playing rugby league. I mean, we sort of take for granted everything we get to do as footy players and the opportunity to being able to run out on to that field every weekend to play sport.
"We know injuries are a part of it all, but sometimes the most we think we'll ever face is like a six month thing rather than a long-term thing.
"And then you hear about Alex — when his thought is whether he's going to be able to walk again… it's just a big thing to see and hear.
Be there on Sunday, July 20 when we take on the Bulldogs at ANZ Stadium! There's great pre-sale ticket prices available, so get in quick!
"It hits home pretty hard and really makes you put it all in perspective.
"But having said that, Alex is the type of bloke who's pretty courageous and strong in his mind so if he keeps that up, then I'm sure that he's going to be walking again, and then going on to bigger and better things," he said.
Woods — who played with McKinnon in his junior days with the Australian Schoolboys — echoed Paterson's sentiments towards his situation.
"I'm really happy with how this round is coming along," said Woods.
"I got to see him [Alex] after the State of Origin series and he seems to be in really good spirits at the moment. I hope all of our fans can get out there on the weekend and support both us on the field as well as Alex.
"I can't applaud the NRL enough for all that they're doing," he said.
While he won't be playing in the Rise For Alex Round this weekend when his Wests Tigers teammates take on the Canterbury-Bankstown Bulldogs this Sunday at ANZ Stadium, Paterson said that the initiative and support that had come from all in the NRL showed the true nature and heart of the sport.
"This round is just awesome," he said. "He's obviously doing it tough at the moment, so whatever support people can provide is really something special.
"As players, we all have a common goal and that's playing footy.
"We all come together to play footy every week, which unites us in a way.
"Whenever someone is injured or whatever is going on in life, we always get behind reach other and rally to support them like family.
"And that's what I think makes this sport just so special to be involved with."
* * * * *
The NRL will donate $1 from every ticket sold in the Rise For Alex round towards the Rise For Alex Fund. Wristbands can also be purchased at any ground this weekend for $2, with the money raised going towards the Rise For Alex Fund.
Any Club ticketed members plus anyone who holds a ticket to any Round 19 NRL match can gain free access to the Wests Tigers vs. Bulldogs event at ANZ Stadium this Sunday.
To take advantage of this opportunity, simply show your ticketed Club membership card or Round 19 NRL event ticket at Gate B or Gate K on the day, with general admission seating available in Aisles 115-126 and Aisles 134-145.