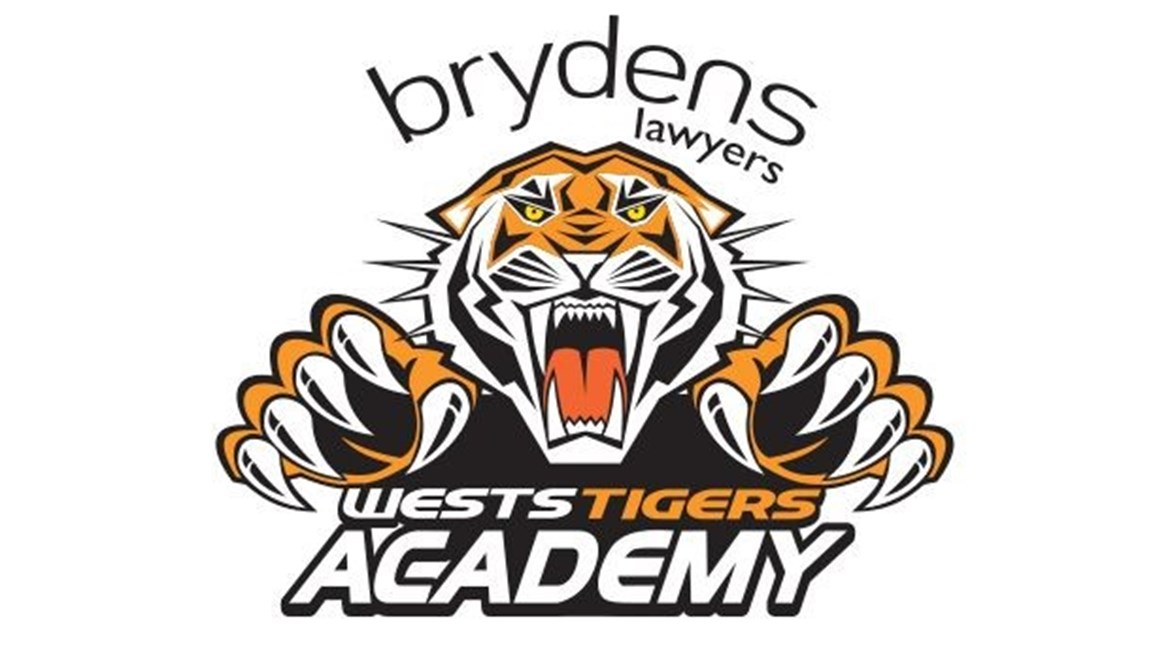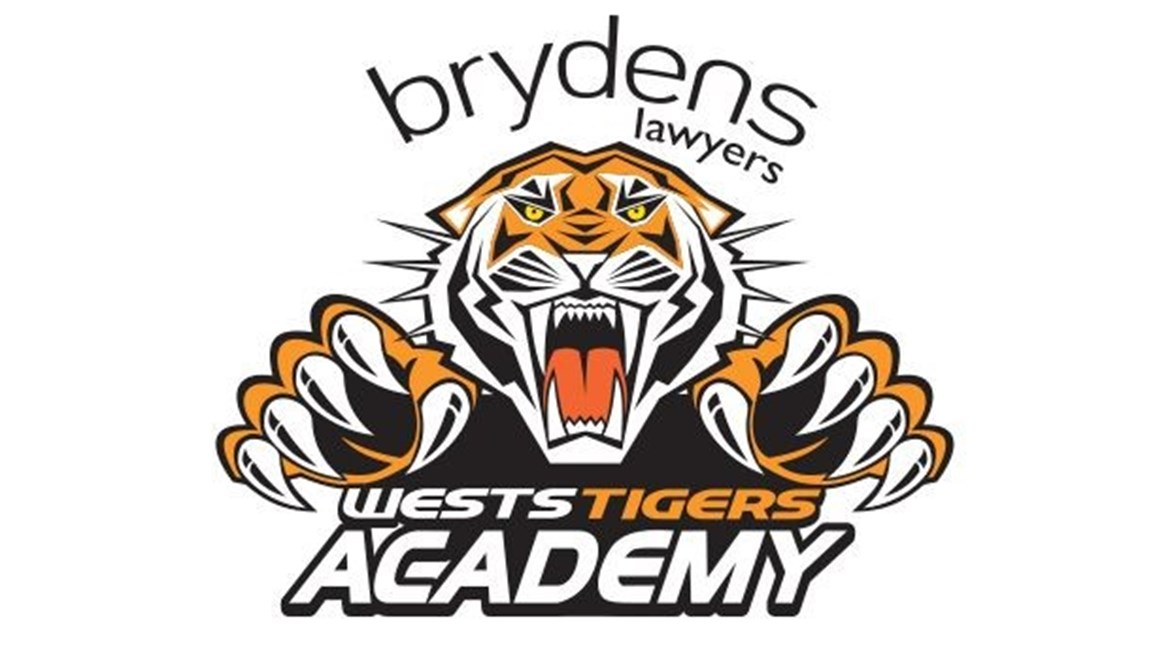 Brydens Lawyers Wests Tigers Academy have made it three wins from three matches with a 32-8 victory over the Cronulla Sharks on Thursday, July 24.
Played at Campbelltown Sports Stadium, the match featured players aged both 16 and 17, with Wests Tigers' Academy team made up of players who had played either SG Ball or Harold Matthews for Balmain or Western Suburbs in 2014.
No shots at goal were taken on the night, with the Academy team untroubled as they cruised to a 24-point win over their opponents on the night.
Ray Stone bagged a hat-trick on the night, while TJ Uele and Justice Utatao both continued their strong form — each scoring doubles in the big win.
Wests Tigers 32 (Stone 3, Utatao 2, Uele 2, Suli 1) def. Cronulla 8
| | | | |
| --- | --- | --- | --- |
| 1 | Harrison Coskerie | Western Suburbs Magpies | SG Ball |
| 2 | Angelo Panambalana | Balmain Tigers | Harold Matthews |
| 3 | Moses Suli | Balmain Tigers | Harold Matthews |
| 4 | Tony Tali | Balmain Tigers | SG Ball |
| 5 | Justice Utatao | Western Suburbs Magpies | Harold Matthews |
| 6 | Hosea Leaue | Western Suburbs Magpies | Harold Matthews |
| 7 | Daniel Roberts | Western Suburbs Magpies | SG Ball |
| 8 | Julius Taavao | Western Suburbs Magpies | SG Ball |
| 9 | Ryan Leet | Western Suburbs Magpies | SG Ball |
| 10 | Kye Madden | Western Suburbs Magpies | SG Ball |
| 11 | Liam Cassidy | Western Suburbs Magpies | SG Ball |
| 12 | Ray Stone | Balmain Tigers | SG Ball |
| 13 | TJ Uele | Balmain Tigers | SG Ball |
| INT. | Richard Latu | Balmain Tigers | SG Ball |
| INT. | Tom Angel | Western Suburbs Magpies | Harold Matthews |
| INT. | Spike Teio | Balmain Tigers | Harold Matthews |
| INT. | Lachlan Atwood | Balmain Tigers | Harold Matthews |
| INT. | Ryan Papenhuyzen | Balmain Tigers | Harold Matthews |
| INT. | Richard Amone | Balmain Tigers | Harold Matthews |
| INT. | Marvin Slavin | Balmain Tigers | SG Ball |