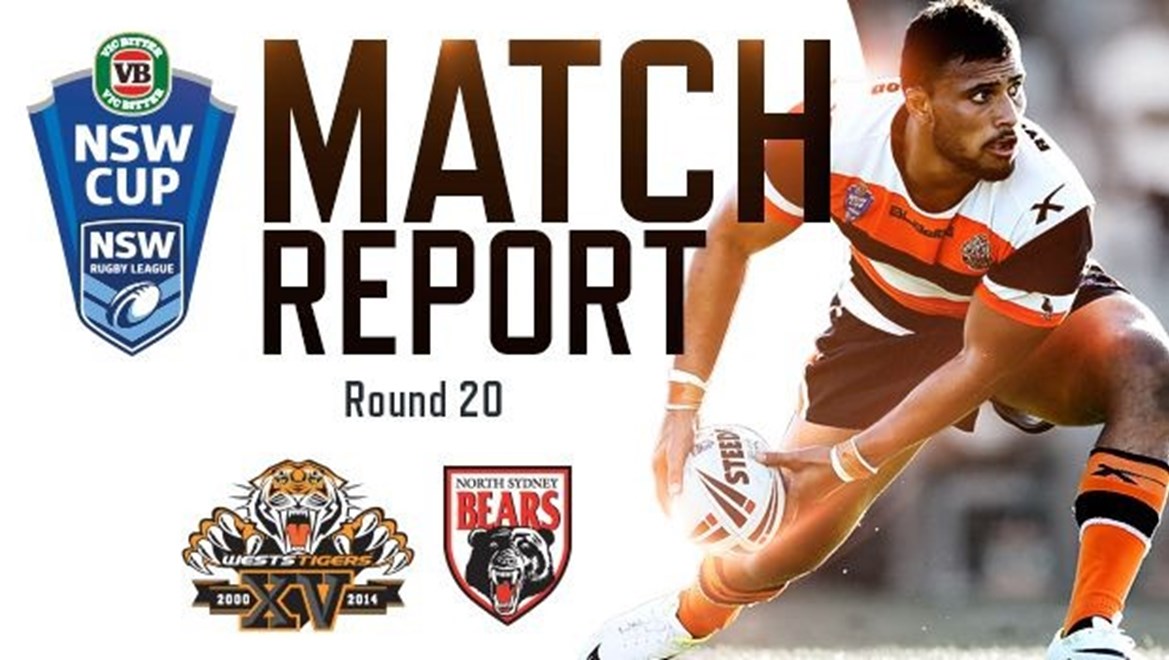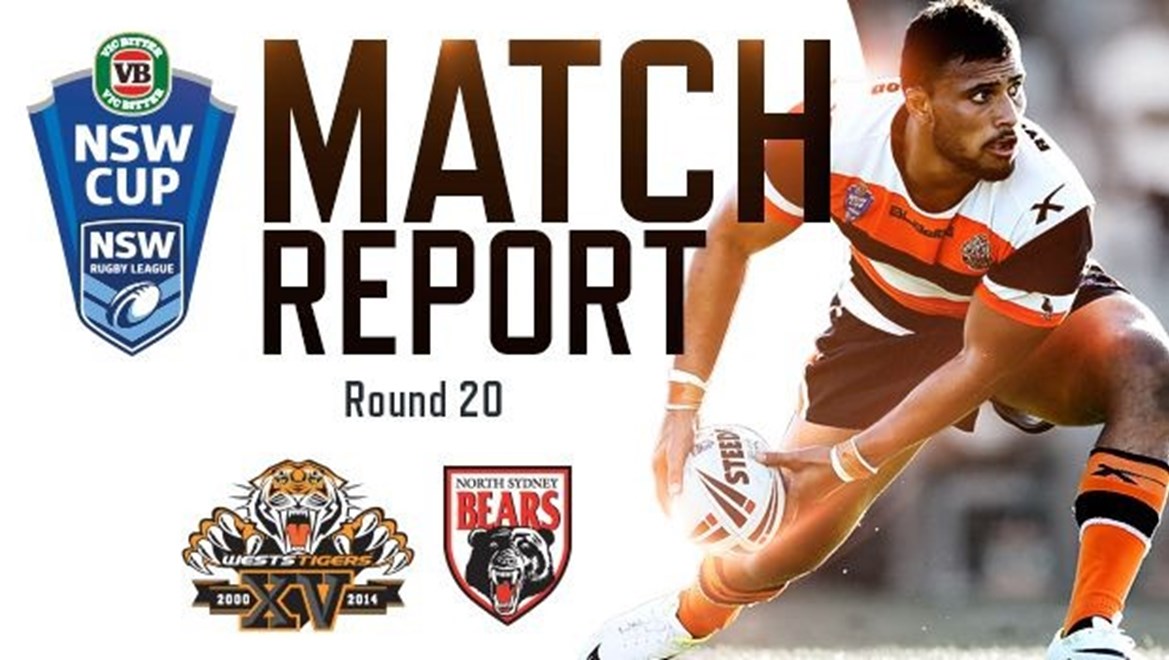 Wests Tigers NSW Cup side has come back from a half-time deficit to defeat the North Sydney Bears 30-22 in their Round 20 clash on Saturday afternoon.
After efforts from Curtis Johnston and Joe Uluibau gave the visitors a shock 10-8 lead at the break, the hosts stormed back in the second half with tries to Jarred Farlow, Jack Buchanan and Setefano Taukafa, to take the points at Campbelltown Sports Stadium.
A back-and-forth affair was finally broken in the 17th minute when Jy Hitchcox flicked the ball out to John Sila in the left corner — who carried over three players to plant the ball down just inside the sideline.
Michael Stevens couldn't add the extras and the score remained 4-0.
North Sydney quickly hit back in the 21st minute as Curtis Johnston raced away from Setefano Taukafa to plant the ball down inside the corner.
Apisai Koroisau added the extras from the sideline to give the visitors a 6-4 lead.
A cross-field kick from Farlow to Sila in the 27th minute put the visitors in front once more, but they couldn't take that lead into the break, as Joe Uluibau brushed a tackle from Hitchcox to score out wide in the 39th minute.
The hooker-turned-halfback's missed conversion saw the Bears hold a slender 10-8 lead at half-time at Campbelltown Sports Stadium.
It was crucial that Wests Tigers were forced to score after half-time, and they quickly hit back through Farlow in the 47th minute, with the captain reacting quickest to Stevens' grubber to score next to the left upright.
He then converted his own try to push the lead to 14-10.
The visitors quickly hit back through Johnston to take the lead in the 51st minute, with Koroisau adding the extras to take the lead to 16-14.
However, once again, Wests Tigers would hit back, and take the lead through Jack Buchanan in the 57th minute after a quick tap from Joel Luani.
Farlow added the extras once more to give Wests Tigers a 20-16 lead.
A darting run from Setefano Taukafa saw the winger brush away from his man to score in the 65th minute, and the winger quickly had a double after Kurtis Rowe released him down the right wing following a solid scrum move.
A successful conversion from Stevens pushed the lead out to 30-16 in the hosts' favour as the match entered the final 10 minutes.
Jordan Worboys crashed over late for North Sydney following a sharp ball from Koroisau but it was simply too little too late for the visitors, as Wests Tigers emerged with a tough 30-22 victory from their Round 20 clash.
Final: Wests Tigers 30 def. North Sydney Bears 22