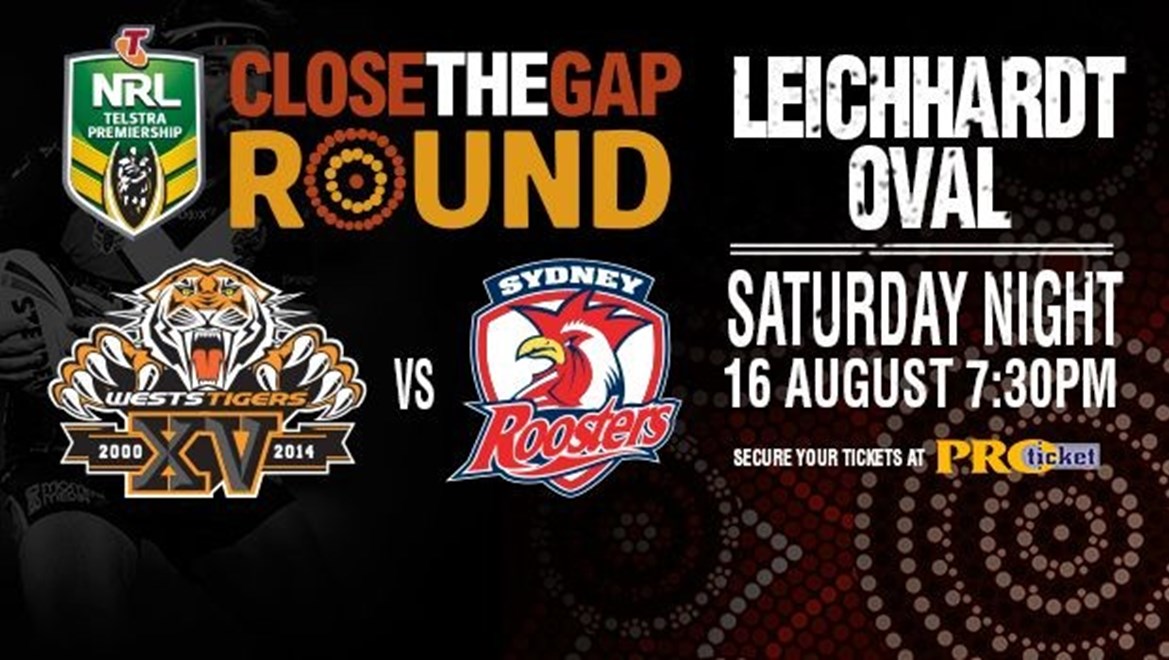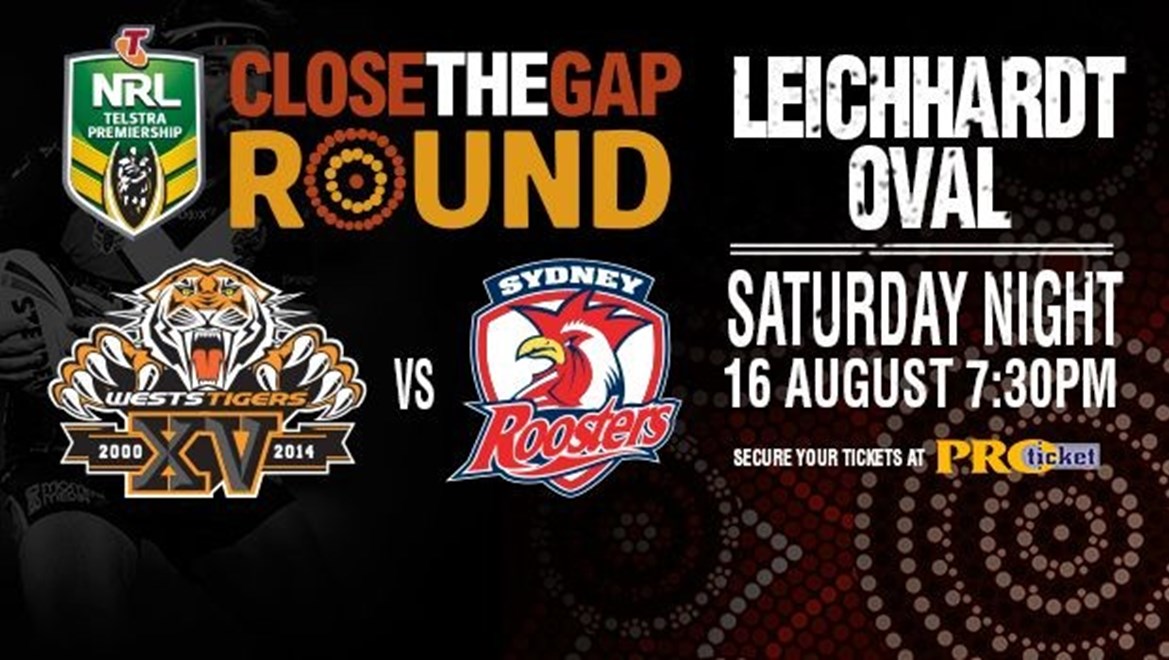 Wests Tigers will mark Close the Gap Round with a range of activities at Saturday's game against the Sydney Roosters at Leichhardt Oval.
Close the Gap is Australia's largest ever campaign to improve the life expectancy of Aboriginal and Torres Strait Islander people, with Rugby League the first sporting code to join the campaign back in 2009.
KARI Aboriginal Resources will be heavily involved in the day, with the organisation Wests Tigers' Round 23 Match Day Sponsors.
KARI Aboriginal Resources is a not-for-profit Aboriginal community service organisation which is based in South-West Sydney and provides an invaluable service to the community, dealing primarily as an out of home care agency for Indigenous children.
The organisation has worked closely with Wests Tigers and the NRL for a number of years, with Wests Tigers looking forward to working closely with KARI Aboriginal Resources this weekend.
KARI Aboriginal Resources will be present at the Mary St entrance to Leichhardt Oval, and will also be conducting a bucket collection inside the venue, as well as presenting to guests at Wests Tigers' Chairman's function.
Close the Gap Round will be recognised through a number of on-field activities during the day, including a Welcome to Country and Dance Performance.
This will be performed by the Wandabaa Mari group, meaning 'Spirit Men' led by Kaleb Taylor, who come from the Christian Brothers School in Lewisham.
At halftime of the NYC game, and again between the end NYC and NRL kick off special exhibition games will take place between Indigenous teams, which recently participated in the PCYC Nations of Origin tournament.
A special performance will take place on the field at half time of the NRL game, with X-Factor contestant Shanell Dargan performing with thanks to KARI Aboriginal Resources.
Wests Tigers will also welcome a number of special guests to Saturday's game, with students from the successful School 2 Work program in attendance.