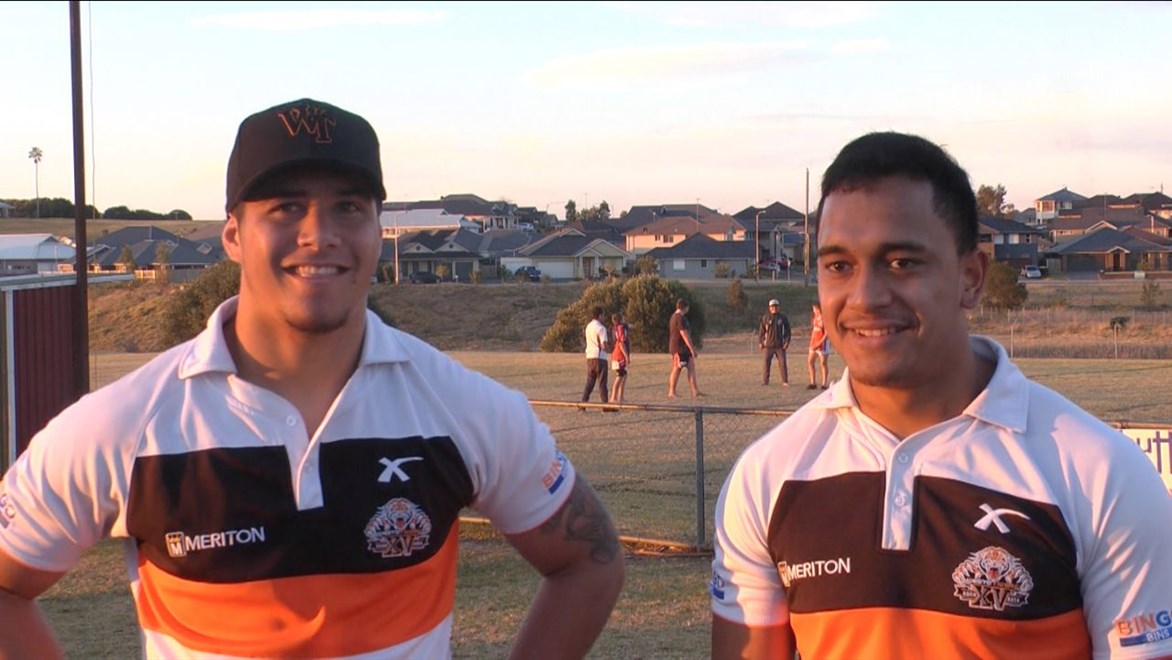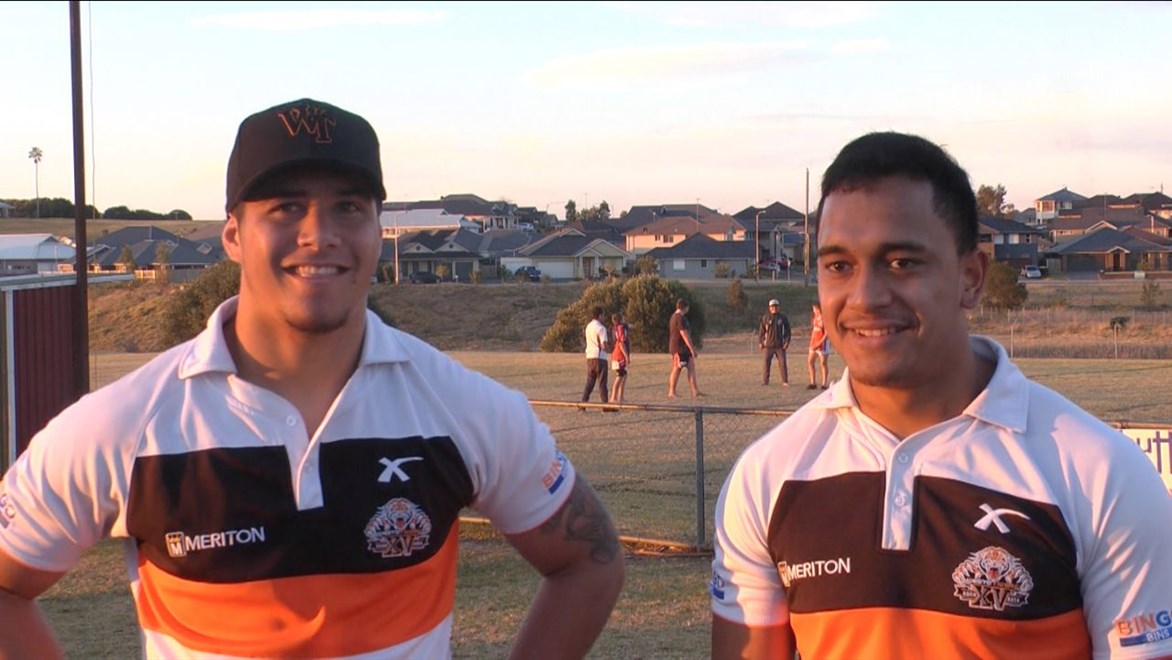 Wests Tigers under-20's stars Dallas Graham and John Tohi both made the step-up from Holden Cup to NSW Cup on Saturday against the New Zealand Warriors.
And while it might have been centre Jy Hitchcox who stole the headlines with his spectacular charge-down and try after the full-time siren, both youngsters had strong games against a star-studded Warriors side. Tohi bagged an important try before half-time while Graham was an all-conquering force in the middle of the field — leaving captain Jarred Farlow very impressed with what he saw in the NSW Cup debutants.
"They were just awesome," said Farlow after the match.
"I remember in the first half I looked to my right and Dallas was still on there — 25-30 minutes in to the match. That's a big effort against a strong Warriors' pack, as well as being in State Cup as well, which he isn't used to playing in.
"I think he's definitely one of the players to watch going forward.
Click here to get your tickets to Round 23 and cheer on the boys as they battle the Sydney Roosters at Leichhardt Oval on August 16.
"Young John on the wing was really good too — scoring a try on debut and just running the perfect line which made it easy to hit him with the pass.
Heading into the match without players such as Kurtis Rowe, Jack Buchanan, Tim Moltzen, Joel Luani, Asipeli Fine, Setefano Taukafa and Sitaleki Akauola due to injury, NRL call-ups and suspension, Farlow emphasised that the Club's depth and structures was key in getting the home side over the line in the end.
"Of course it hurts having those guys out of the team," he admitted, "but when you've got guys like John and Dallas who can come up from the under-20's and they look like they've been there all year, it's really helpful.
"I think that's the really good thing about our club; we all play a similar structure and that means guys can come in when we need it most."
In addition to scoring the Club's opening try after a short ball from Farlow, Tohi finished the match with 48 metres and two tackle breaks from his nine runs.
Graham was equally impressive on the day — chalking up 34 tackles (the highest in the team) and adding 66 metres from eight runs in his NSW Cup debut against a Warriors' pack featuring the likes of Charlie Gubb, John Palavi and Sam Lousi.
The 20-year-old Graham said after the match that he relished the challenge of taking the Warriors and said that he learned plenty from the encounter.
"It was really physical today," Graham reflected.
"It's always really physical and tough when you play the Warriors, and it was good to get that first game out of the way in State Cup."
"They had some really big boys in the middle there. It was hard to get them on their back to slow the ball down, but just good to come away with the win.
"I'm from New Zealand, so it's always good to get the win over them."
"Obviously the team can take plenty of confidence from a win like that — especially with having heaps of guys our injured — but I guess we can also take confidence from it personally too. We'll probably find some things easier in the under-20's now, having had the experience of playing State Cup today and come out with a win.
"Better at knowing how to handle the big boys and handle your own weight as well."