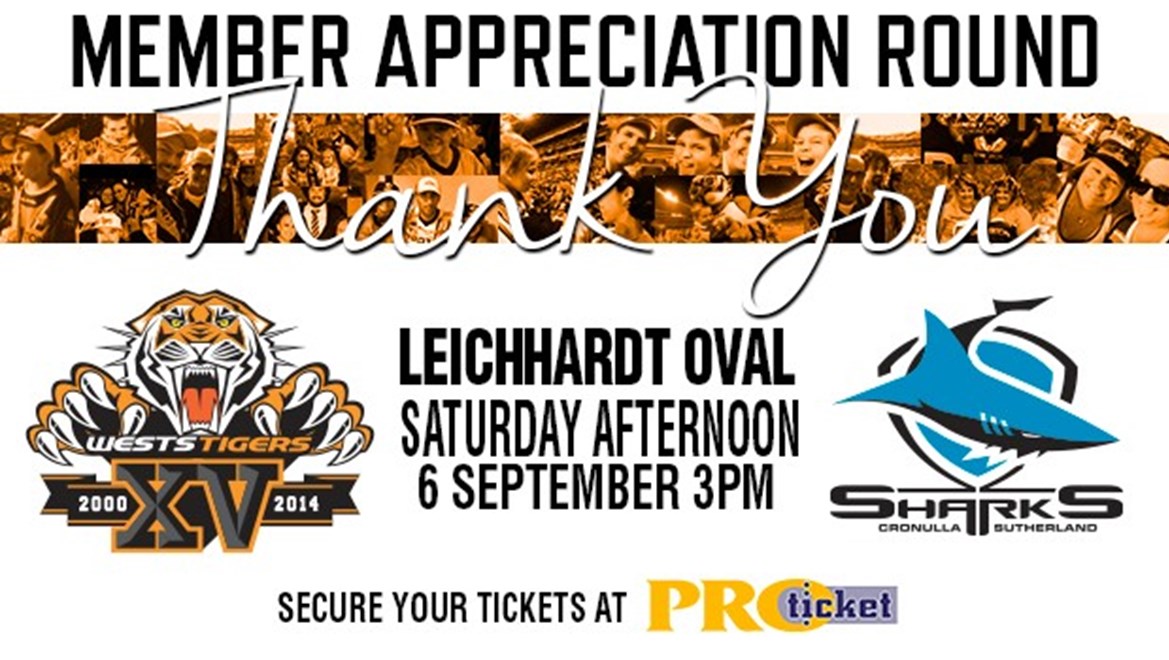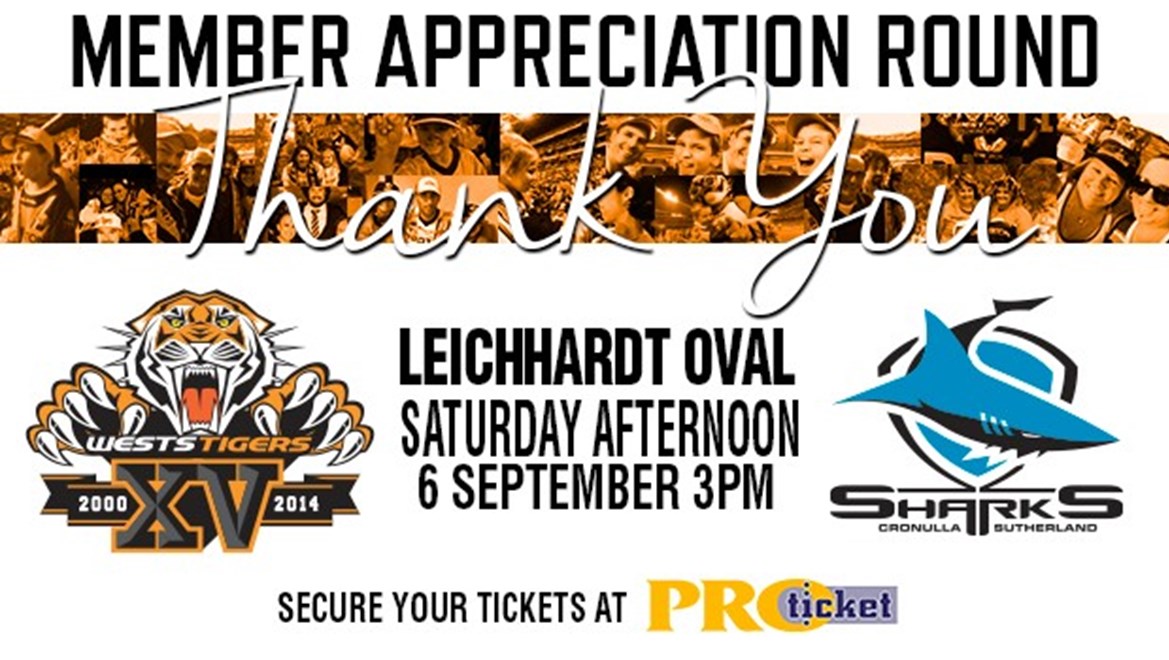 Ahead of their "Member Appreciation Round" against the Cronulla Sharks in Round 26, Wests Tigers are providing its Members with a range of activities and opportunities to win prizes to help show appreciation for the support they provide.
Every day in the lead up to the game, all Wests Tigers Members will have the chance to win a prize or reward of some description, with further opportunities also available on the day of the Club's Round 26 clash with the Sharks.
More details on prizes, how to win and more will be provided closer to the day.
Members can also get their photo on the big screen on the day, by sending a photo of them at a game (along with their member number), to membership@weststigers.com.au.
Keep an eye out for more details to come over the next few weeks regarding everything happening at our Round 26 game on Saturday, September 6!