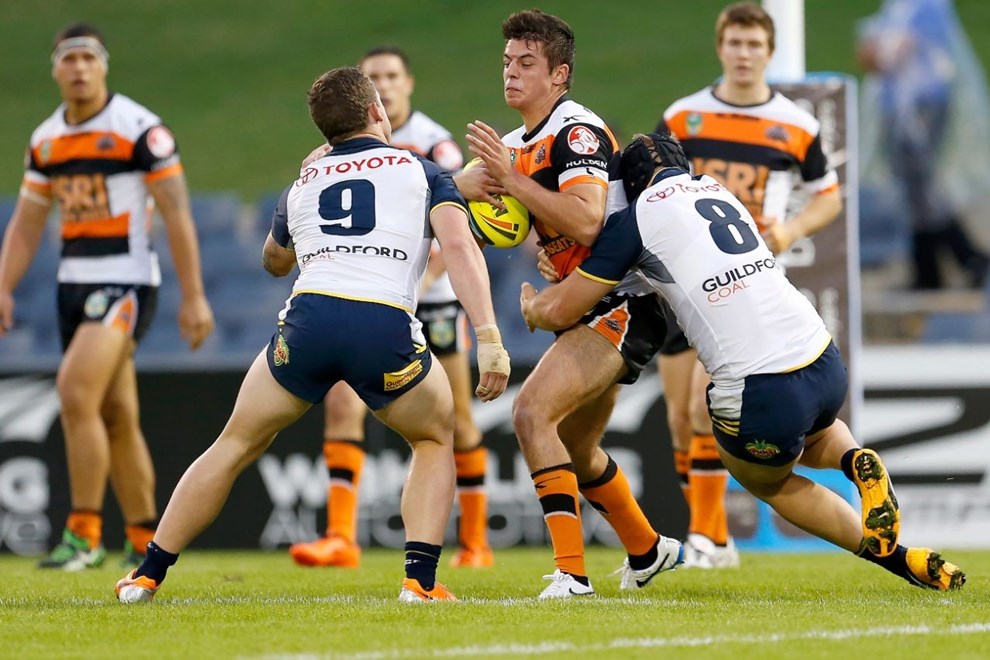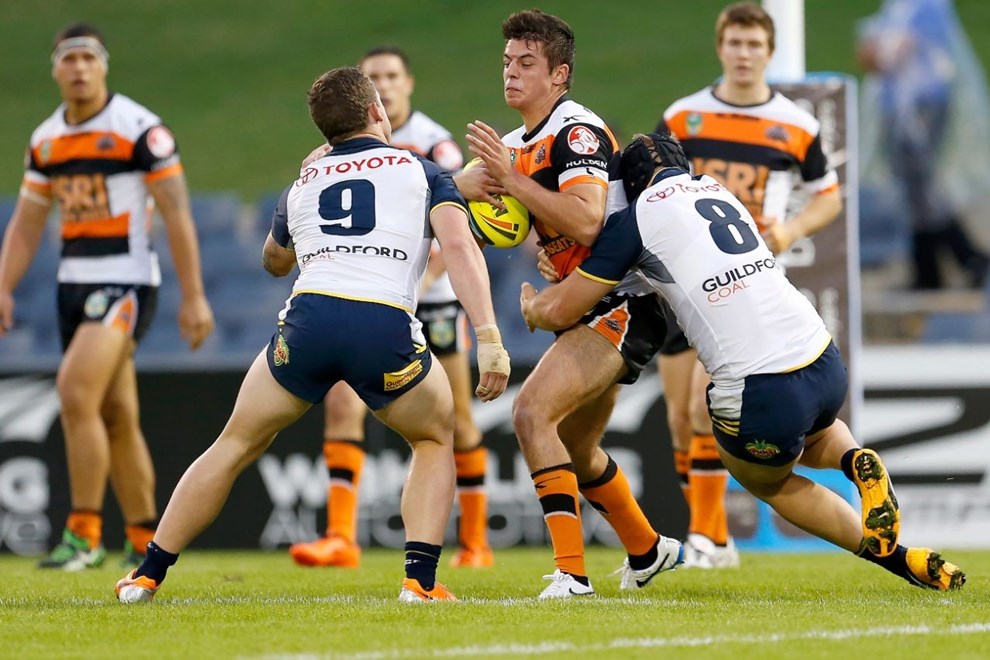 Wests Tigers would like to congratulate Holden Cup captain Nathan Milone on his inclusion in the 2014 Holden Cup Academic Team of the Year.
Milone is currently in the first year of a Bachelor of Business degree at the University of Technology, Sydney, which he is studying part-time.
"It's hard balancing the degree sometimes with footy," said Milone, "but it's good to do it and keep your mind off footy — expand the mind a little, I guess.
"When you see bad injuries in the sport — even with my knee injury this year a little — it makes you see how instantly your career can end, so it's good to have a backup and something to look to whenever your football career does come to an end.
"That's sometimes hard to think about being a young guy and all, but it's important."
Milone will move to full-time training next year with the Club, but emphasised the importance of keeping his studying going, even when with with increased training load.
"I just do it part-time at the moment... but going full time next year with footy will make it a little harder," he reflected. "I spoke to Teddy [James Tedesco] about juggling my study with a full-time training load and he just told me it was important to book afternoon classes in to make sure that I'm not skipping out on either my degree or training."
"I wouldn't mind going into Marketing or Advertising," Milone said.
Click here to see Nathan Milone's full player profile for 2014.
2014 NYC Academic Team of the Year
| | | |
| --- | --- | --- |
| Adam Elliott | Bulldogs | Bachelor of Applied Science (Physiotherapy) |
| Andrew Heffernan | Raiders | Bachelor of Sports Coaching & Exercise Science |
| Corey Jensen | Cowboys | Degree in Sport & Exercise Science |
| Mitch Sharp | Titans | Bachelor of Nursing |
| Jack Delaney | Sea Eagles | Bachelor of Business & Commerce |
| Christian Welch | Storm | Bachelor of Commerce degree |
| Lachlan Fitzgibbon | Knights | Bachelor of Construction Management |
| Joshua Tangitau | Panthers | Degree in Exercise Sports Science |
| Ben Chahoud | Sharks | Carpentry Apprenticeship |
| Cheyne Whiteclaw | Rabbitohs | Bachelor of Exercise Physiology |
| Adam Clune | Dragons | Degree in Law |
| Mason Lino | Warriors | Bachelor of Business |
| Nathan Milone | Wests Tigers | Bachelor of Business |