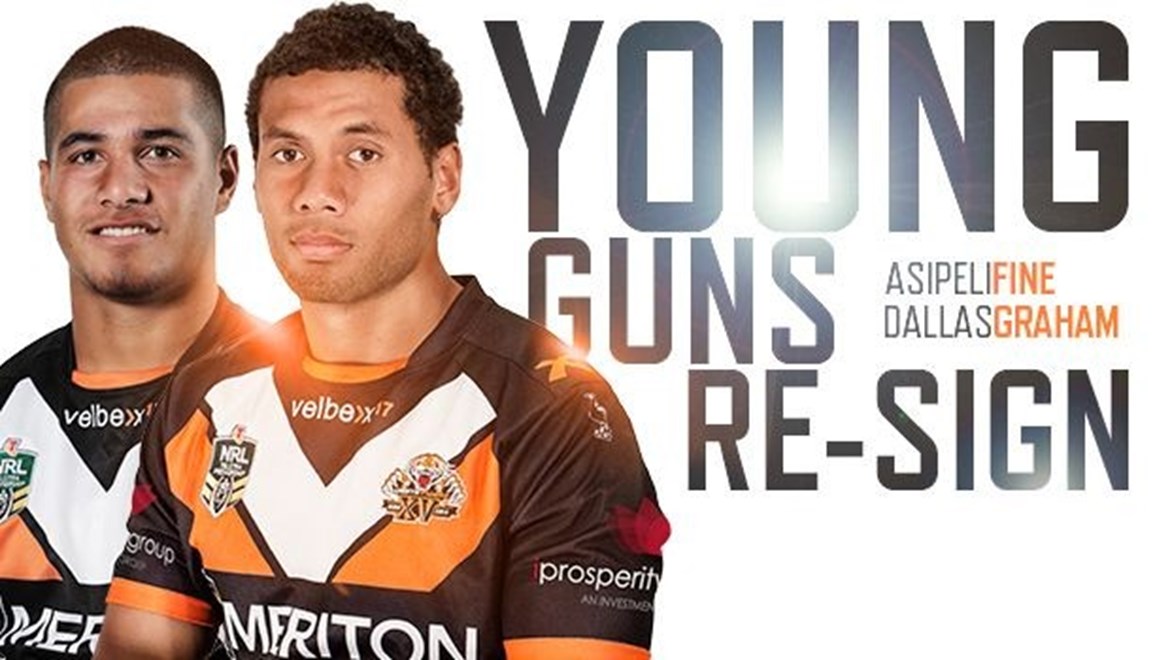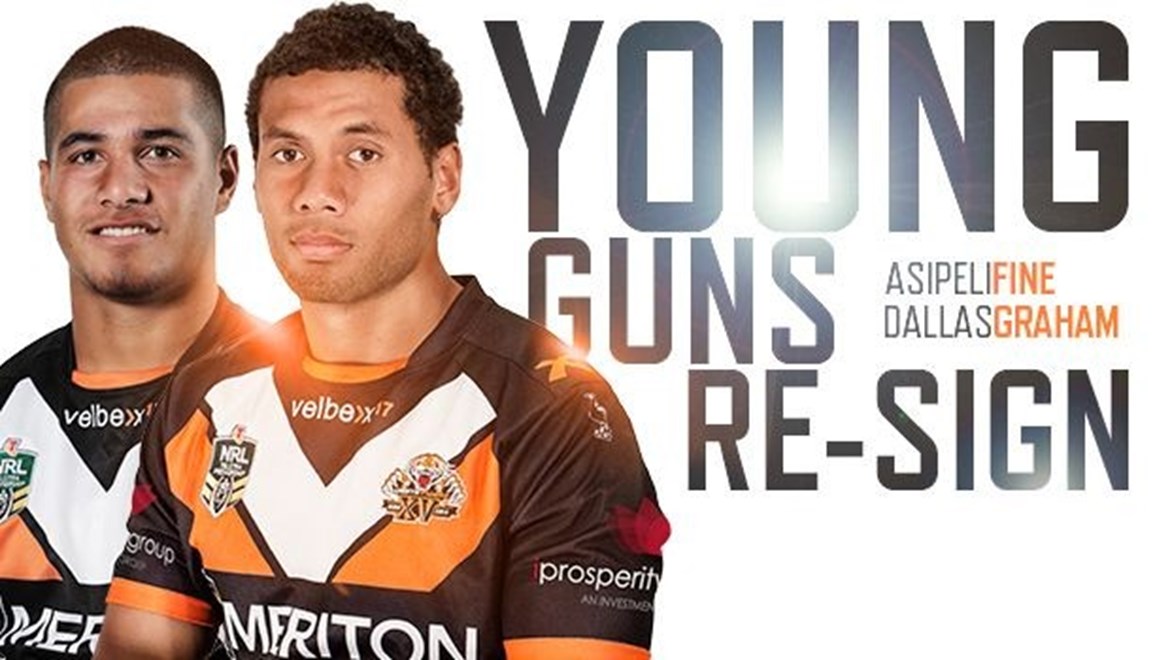 Wests Tigers are pleased to announce the re-signing of promising young players Asipeli Fine and Dallas Graham on two-year deals.
Both players have signed deals that will see them remain at Wests Tigers until at least the end of the 2016 season, with the Club having an option to retain the duo the following year.
Fine and Graham will join the extended full-time squad in 2015.
With the ability to play a range of positions from centre to back row, Fine has been a standout performer for the Wests Tigers' NSW Cup side this year.
The 21-year-old graduated from the Under 20s competition, playing alongside current NRL players David Nofoaluma and Sauaso Sue in the premiership-winning Wests Tigers side in 2012.
The Mascot Jets junior expressed his excitement in extending his stay at the Club.
"I'm really happy with the new deal," Fine said. "It's really exciting to be part of the top squad next year and be able to train full-time."
"I'm really enjoying my time at the Club and I was stoked when they told me I had been offered another two years.
"A lot of the guys from the 2012 NYC squad are still at the Club which makes re-signing even more special.
"I'm looking forward to taking this opportunity with both hands."
Graham, primarily a prop forward, has been a member of the Wests Tigers Holden Cup side over the past two seasons and recently made his NSW Cup debut.
The 20-year-old is another product of Keebra Park High School and played his junior football at Kapiti Bears in New Zealand.
Graham said he was delighted with the new deal at Wests Tigers.
"It's a really proud moment for me to re-sign with the Club," Graham said. "I'm really excited for the future."
"I came from a Rugby Union background and since joining the Club I have learnt a lot about the structure of the game."
"I have made some really good friends at the Wests Tigers and the Club has been great to me."
Head Coach Mick Potter is confident that Fine and Graham have exciting futures ahead of them.
"Both players are really good prospects," Potter said. "Dallas is one of the best front rowers in the Under 20s competition and Asipeli has shown how valuable his versatility is this season."
"I have been really encouraged by some of the young prospects that are coming through the grades at the Club."
PLAYER PROFILES
Asipeli Fine
Date of Birth: 26/10/1992
Junior Club: Mascot Jets
Position: Centre/Wing/Second row
Height: 191cm Weight: 96kg
Dallas Graham
Date of Birth: 23/04/1994
Junior Club: Kapiti Bears
Position: Prop
Height: 190cm Weight: 102kg