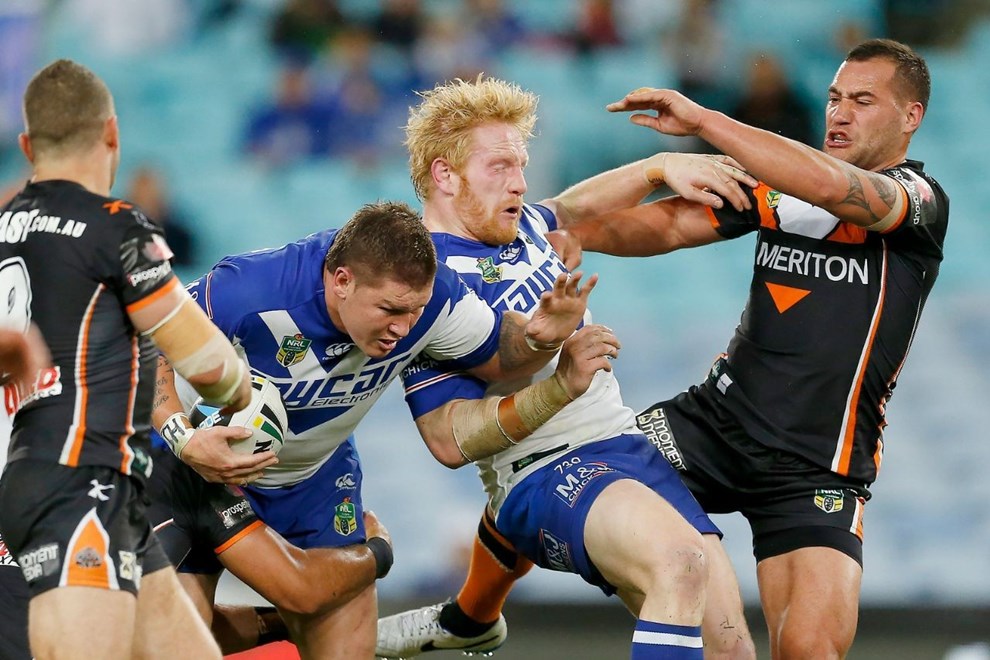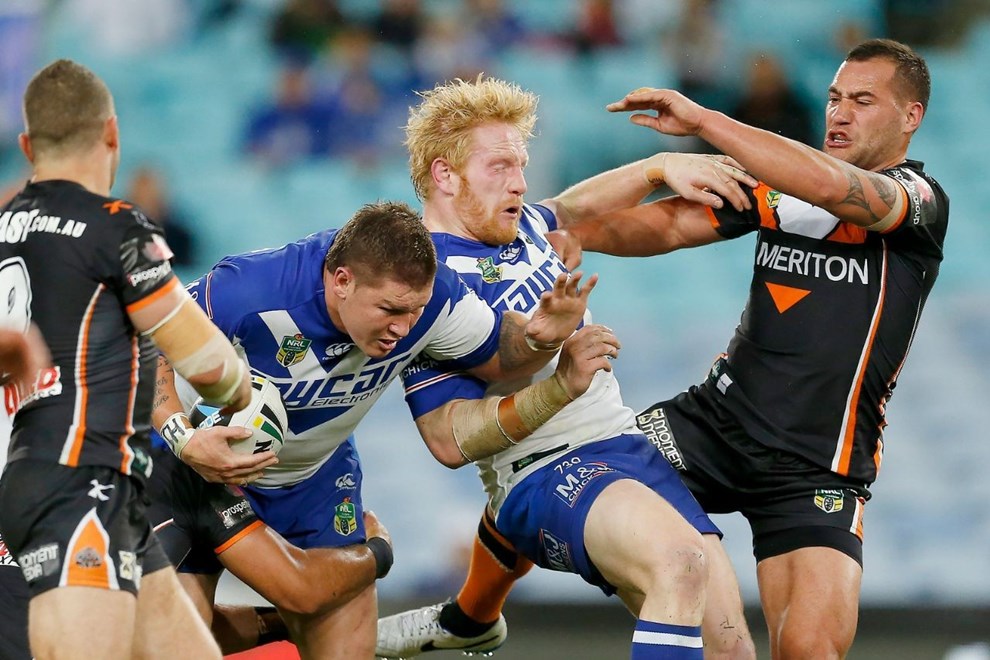 Having missed the Club's Round 22 and 23 defeats to the Cowboys and Roosters, second-rower Bodene Thompson returned for Wests Tigers on Thursday night as they went down 30-10 to the Bulldogs. And while he conceded injuries were hurting the team this year, Thompson emphasised the importance of not making excuses for the defeats, and building towards a strong performance this Saturday night against the Canberra Raiders.
"If you look at our starting team in the first few rounds," he said, "[the difference to now] is massive. We've got a lot of boys out, so injuries have been a big part of what's going on.
"But in saying that, we've got to have the depth and the boys to step up. [Injuries] are always going to happen, so we've just got to be better as a team."
"We've got to win these last two games, starting this week against Canberra down there.
"We got them by one point last time we played them so they'll be searching to get us back and do the same thing [as us] — finish the year strong.
"So we've got to go down there and do a job on them this week."
Hear what Bodene had to say in full about this week's match in the video above.
Click here to secure your seat for our final home game of the year against the Cronulla Sharks at Leichhardt Oval on September 6.