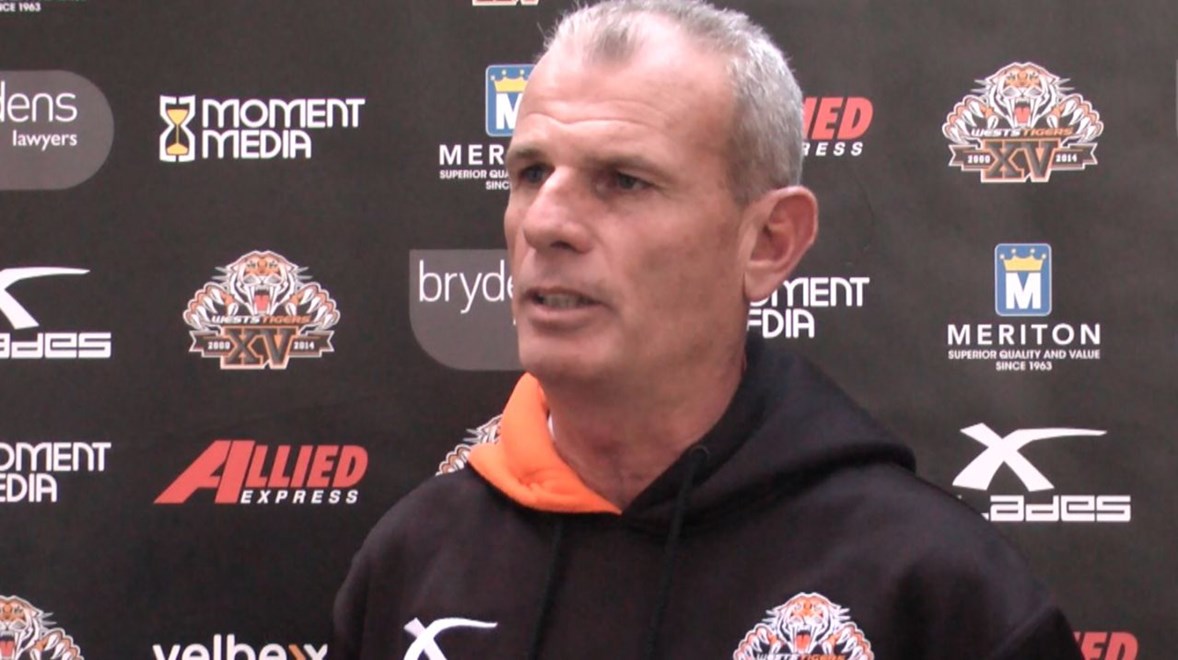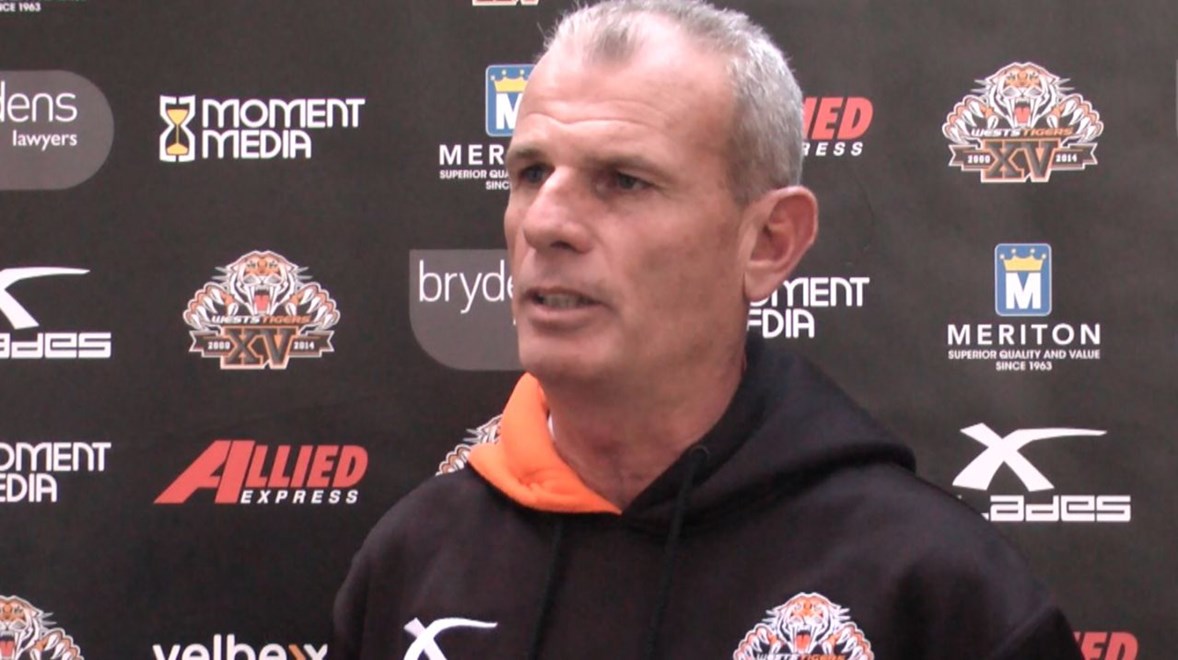 Wests Tigers NSW Cup Coach Paul Fletcher couldn't hide his disappointment after his side's 26-16 defeat to Wyong on Saturday afternoon, saying that his team is quickly running out of time to turn things around in season 2014.
Leading 10-4 at half-time, the Roos dominated the second half on the back of a 7-0 penalty count (finishing the match with a 9-2 count in their favour), and emerged with the two points in the process. The loss saw a chance at a top-four spot slip right by Wests Tigers and now sees them in an elimination final against the Roos next Sunday at Leichhardt Oval — something Fletcher said should never have been allowed to happen.
"I'm a bit at a loss for words at the moment," Fletcher reflected.
"There's been a few times this season we've had opportunities to progress up the table and we haven't taken it. We've spoken all year about the fact we don't want to sit back and think about the games we should have won and things like that…
"I think they just let themselves down in the second half."
Click here to read the full match report from Saturday's NSW Cup match against Wyong.
Fuming at a penalty count that allowed Wyong to dominate proceedings throughout the second half, Fletcher said that his team simply lacked the discipline or desire to get the job done against a team they had previously beaten in the 2014 competition.
"I'm at a loss we couldn't get a penalty in the second half," he said. "If it's that bad that guys have got to go to the sin-bin, how it's not that bad that we can't get a penalty…
"That's something for the referees to figure out and I hope they figure it out by the time we play them [Wyong] next week in our do-or-die semifinal.
"The penalty count was 9-2 against us… [but] they [Wyong} still just wanted it more.
"We spoke all week about being desperate and having desire and care factor, and I don't think we did in the second half, to be honest. I think we'll play them in again in an elimination semi next week whereas two weeks ago, we were fighting for second place.
"A lot of things have got to change this week — talk means nothing now.
"Our discipline simply has to be better if we're going to win footy games.
"It's the same thing from Round 1. When we were down 16-10, all we had to do was get through our set and build pressure but we couldn't manage it.
"Scoreboard pressure does things to people, and we just didn't come up with it today.
Click here to secure your seat for our final home game of the year against the Cronulla Sharks at Leichhardt Oval on September 6.
Captain Jarred Farlow reiterated Fletcher's sentiments after the match — saying that the boys will be determined to prove they are better than a mid-table team.
"It's hard, but I think we've got to wipe this game," Farlow said. "We know we can be a lot better than that but we've got prove it next week or else it means nothing.
"If the boys don't get up for a semifinal against the team that just beat us, I don't think anything will get us [up for it]. We had a talk after the game about the need to lean from our mistakes this week, and we'll go into training this week ready for a whole new competition which is finals football. It's do-or-die now, but we've got to take the mentality that whatever's happened during the year doesn't matter now.
"It's a final and anybody can beat anybody on the day if they're focused enough.
Injuries to Inno Inosesio and Michael Stevens on the day had the home side again fielding players out of position in key areas of the field, and with a several State Cup-eligible players taking the field in first-grade, both Fletcher and Farlow said that they would definitely be keeping an eye on the prospect of players coming back into the mix.
But they affirmed it wouldn't be their focus this week — just discipline.
"I'm always thinking about the chance to get guys back to help the team out," said Fletcher," but you don't know yet. We've got to wait and see."
"Injuries don't help the cause, but we train all week out of position and doing different things to make sure that we're right if those things do happen," Farlow said. "Of course they hurt, but it's no excuse to allow teams like Wyong to roll right throughout you."
Wests Tigers will take on Wyong Roos in their elimination semifinal next Sunday, September 7 at Leichhardt Oval from 4:00pm AEST.