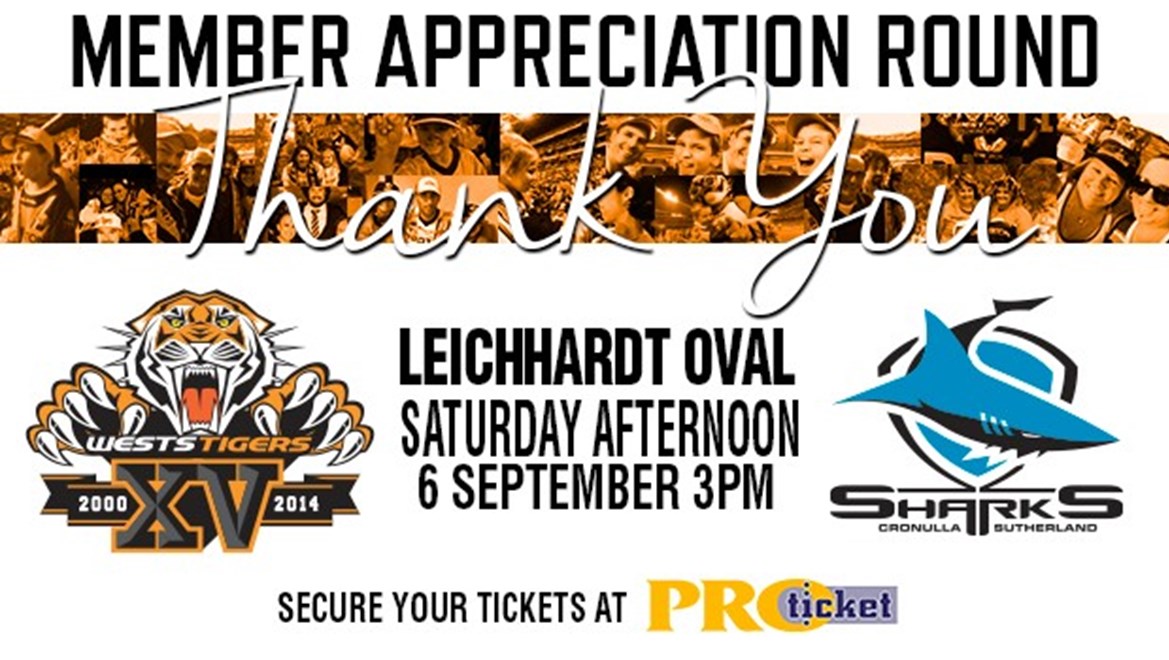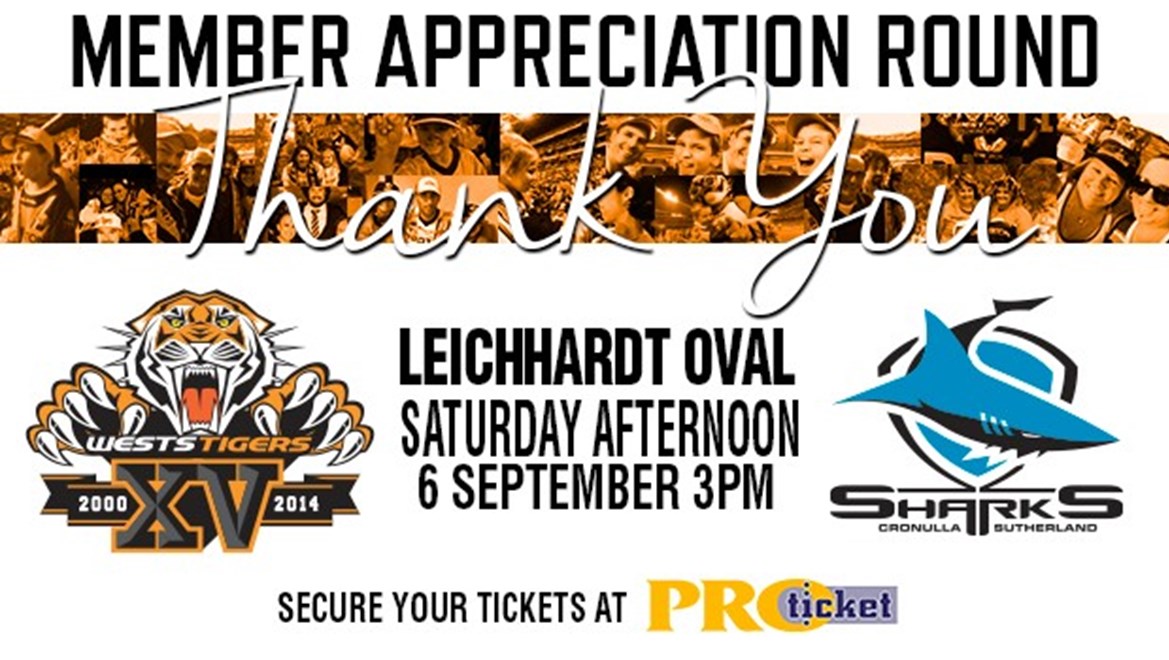 Wests Tigers are holding a Members only party this Saturday at Leichhardt Oval to celebrate Members Appreciation Round.
Set to be held across from the Mary Street entrance at Leichhardt Oval, the Members only pre-match party will run from 1pm until 2.30pm, giving Members plenty of time to get to their seats ahead of NRL kick-off.
Those wishing to watch Wests Tigers' NYC game earlier in the day will be able to get a pass-out from the Mary Street entrance to attend the party.
The Members only party will feature player appearances, prize giveaways, food and beverage giveaways, a sneak peak at Wests Tigers 2015 Membership packages and the opportunity to sign a Message of Support Banner to go up at Concord Oval.
All Wests Tigers Members are invited to attend, please note that this event is for Members ONLY, and Members must present their Membership card to gain entry.
If you have any questions or concerns regarding access please contact the Membership Team before COB Friday (02)8741 3300 or membership@weststigers.com.au