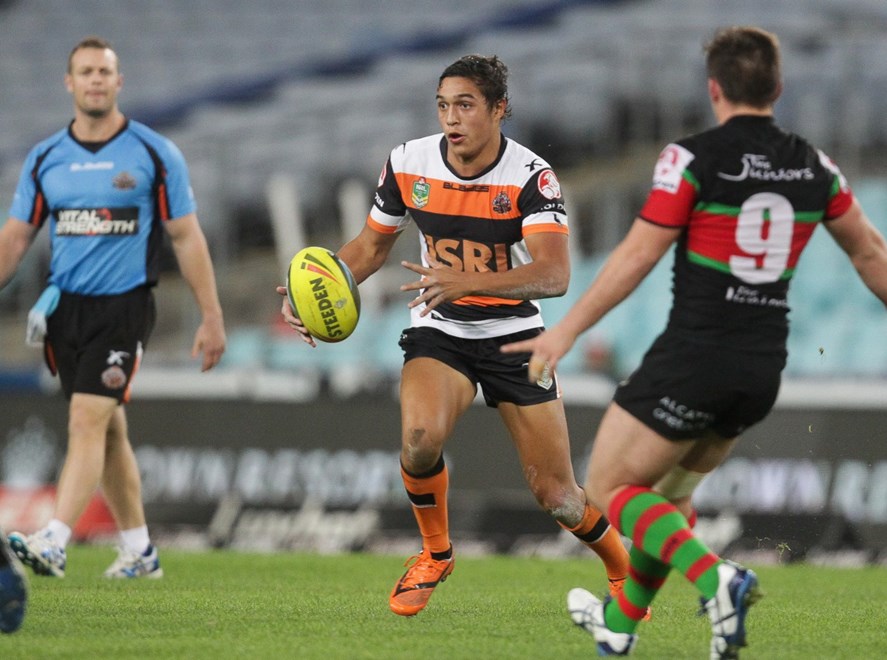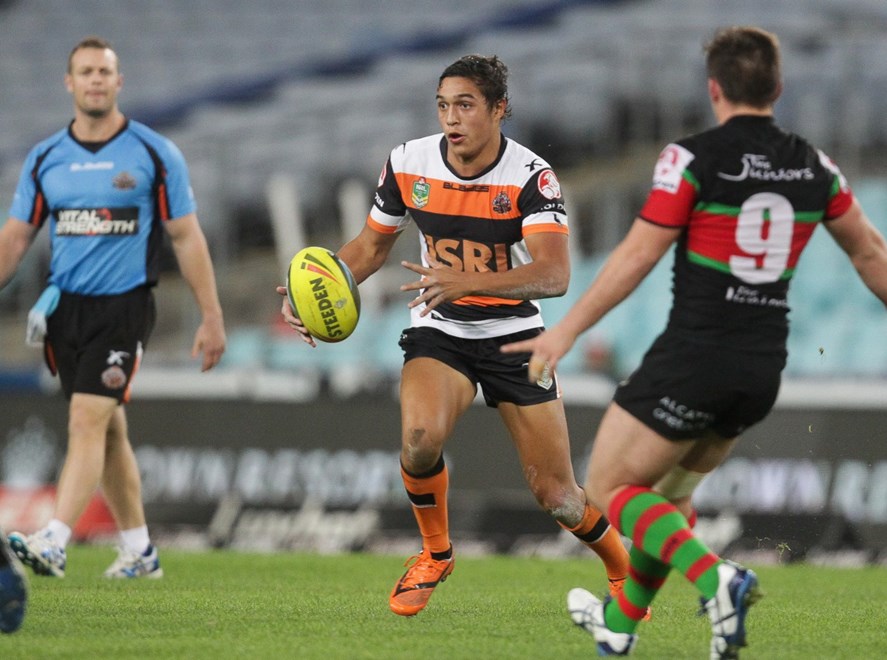 Wests Tigers Digital caught up with NYC Assistant Coach Balin Cupples ahead of his side's elimination final on Friday night against the South Sydney Rabbitohs to talk finals footy, taking on the Rabbitohs and how the boys have prepared this week.
See what he had to say about this week's match in his answers below.
Unite. Commit. Achieve. Register your interest for a 2015 membership package here!
Wests Tigers: You've already taken on Souths twice this year and come away with two wins. How much do you take out of those for this week?
Balin Cupples: It's nice, but they're a different team to most. They just go for the full 80 minutes. They've got a lot of workers and they don't stop coming at you so we've got to make sure that we're getting repeat efforts through the middle, which we're good at. We've got to make sure that we're concentrating at those key moments of the game — which is something we've been guilty at slipping at this year — and we've had some points in those times, so we need to make sure we're not slipping up at all.
WT: Nice to go into the finals on the back of a good win last week?
BC: Yeah, we were really good last week. Defensively, it was one of our best performances of the year in terms of tackle losses and numbers in the tackle. That's always a pleasing thing to take into the finals, where you're going to need good defence to win.
WT: Being a final, how does the mentality change for the boys and the staff?
BC: It's a little different, but having said that, the boys have been really relaxed. Obviously there's some changes on the field, but in terms of preparation, it's key to continue whatever you've been doing because that's what's got you to this point. I think it changes on field, but the boys know that and they're really excited to be a part of it.
WT: We've just finished up at captains run here, the final session before tomorrow's match. How have the boys been this week at training?
BC: It's been really good. Being a short week, the focus is more on recovery and keeping them ready to go for the weekend; being fresh and everything. I think we're getting the benefits of that now — the boys have had a great session today and are ready to go.
WT: It's been a big year with plenty of highs and lows, and now it all comes down to just one match to keep your finals hopes alive or end them. That's tough for young guys to deal with; how do they go about relaxing and not worrying this week?
BC: Our boys are really tight. They spend a lot of time together off the field, whether it's going to the movies or having dinners. They're a group that's always talking and in the gym or on the field, that doesn't stop. So with all the talk and enjoyment out there all the time, they're pretty laid back and not too individually worried about a big game. At any age of any sport, it's crucial to be enjoying your game, and these boys are.
WT: Specifically against Souths, what do you need to do to get the job done?
BC: They're a pretty strong team right across the park, defensively. They've got a stack of pressure and they love to hunt the ball, so we're going to have to stick to our structures and build pressure. Eli and Te Maire's kicking game will be crucial in doing that.
WT: Should be expecting any new trick plays this week for finals footy?
BC: [laughs] Yeah, Coach has a few up his sleeve so we'll see what happens over the next 24 hours and then moving into the next few weeks. I can't give anything away, obviously, but I'll definitely let slip we've got a couple of new things up our sleeve.
Wests Tigers will take on South Sydney in an elimination final on Friday, September 12 at Allianz Stadium from 5:15pm. Click here for the full match preview.