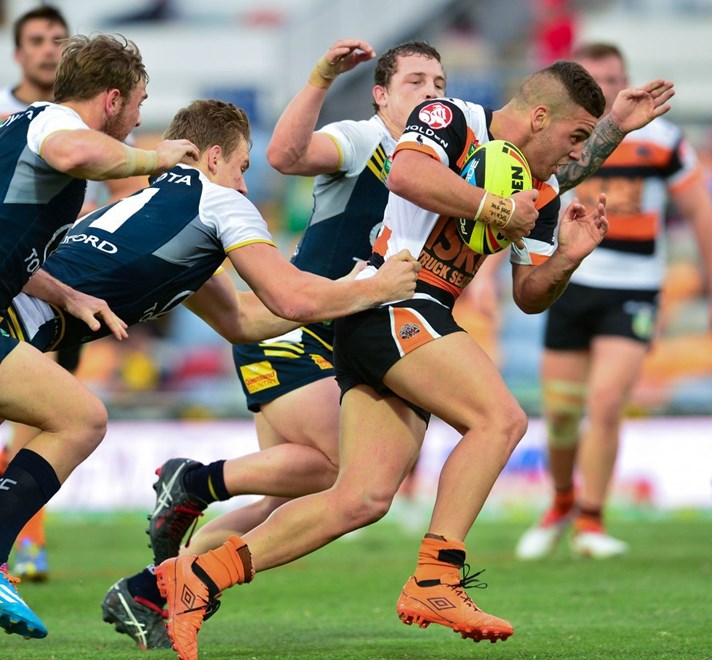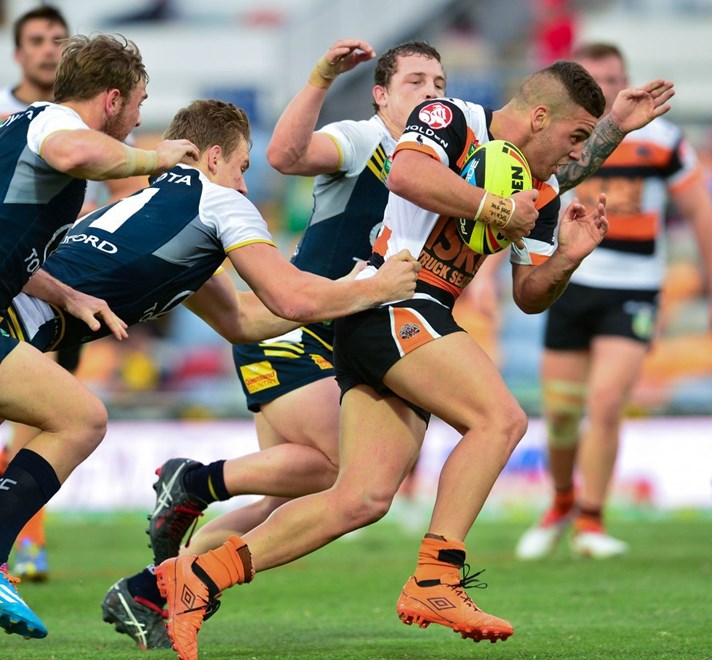 Wests Tigers' Holden Cup Head Coach Andrew Webster has spoken in support of Tyler Cassel after the forward was suspended following his side's 28-24 elimination final win over South Sydney last Friday night.
Cassel was charged with a Grade 4 Dangerous Contact with the Kicker offence, with Wests Tigers submitting an early guilty plea, meaning he will miss four games.
Webster said that Cassel's teammates and the Club were behind the 19-year-old at this time, and will continue to support him.
"Tyler is one of the hardest working players you will ever see, the things he has achieved this year are amazing, it's incredible to see his progress from where he started to where he is now," said Webster.
"He was only doing his job and putting some kick pressure on, at no stage would Tyler ever try and intentionally hurt someone, it's unfortunate that the tackle ended up the way it did," he said. "He's the type of kid who just wants to play hard tough football and play within the rules and never wants to let down his mates.
"He's been given a four week suspension which means if this team gets into the Grand Final, and I stress that we still have a long way to go, he won't get the opportunity to play alongside his mates," said Webster. "That's very unfortunate for him but I know he'll come back from this, and he has the full support of his teammates and the club."
Wests Tigers' Holden Cup side will take on the Brisbane Broncos at 5.15pm at Allianz Stadium on Friday night for a place in the Preliminary Final.