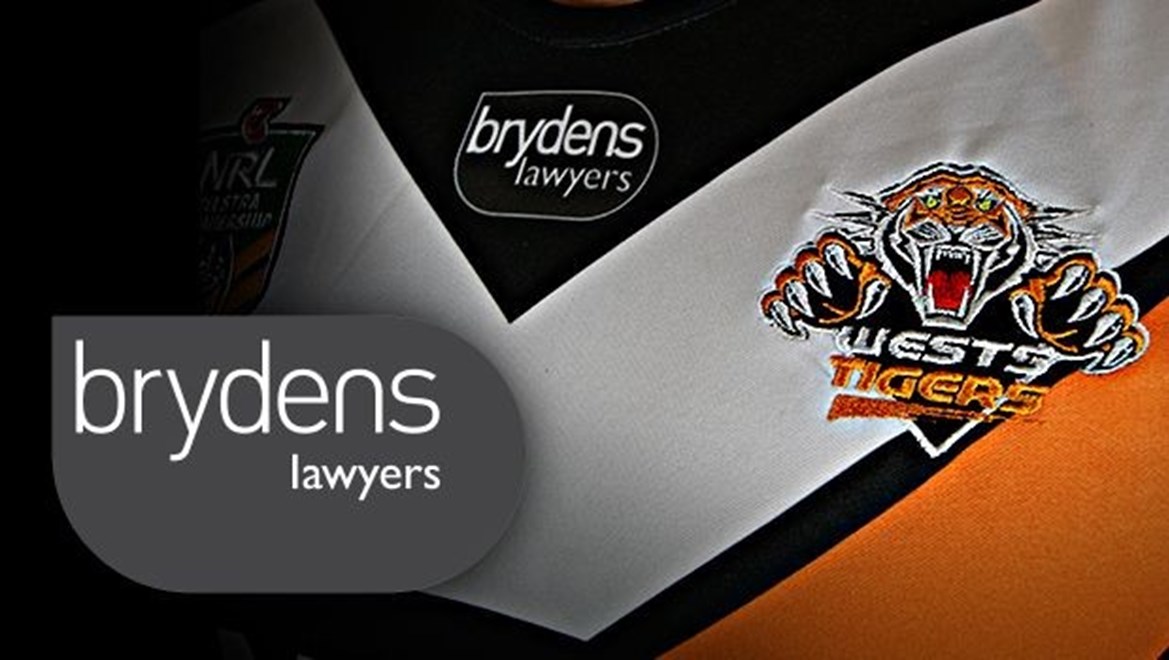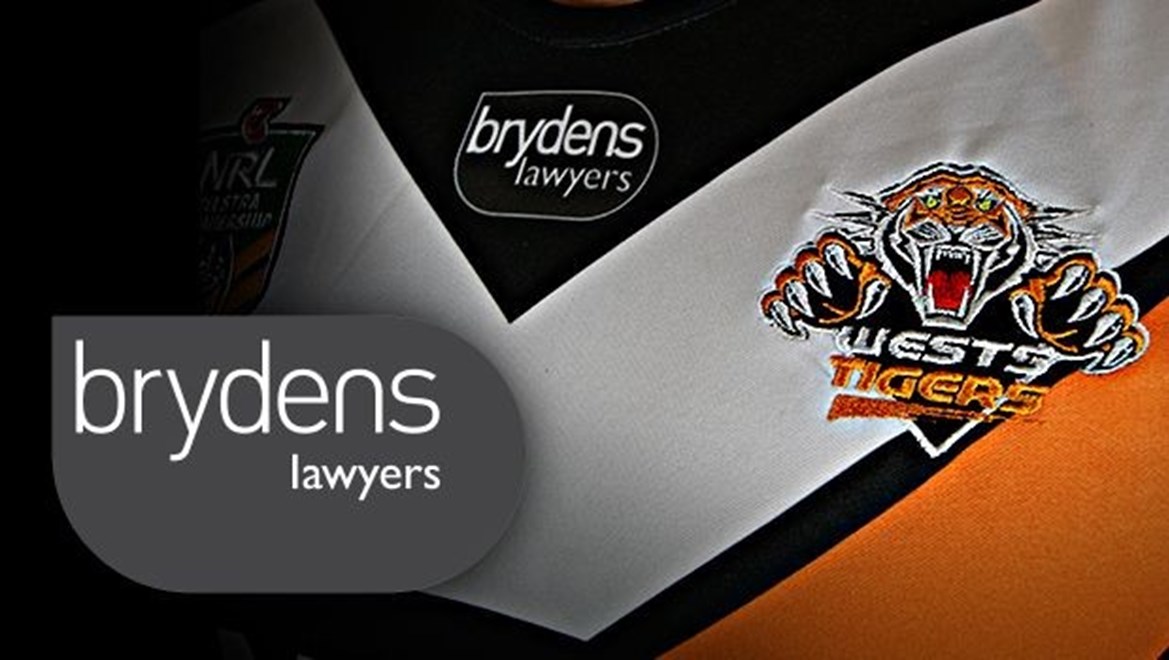 Wests Tigers are pleased to announce that Brydens Lawyers have increased their commitment to the Club for the coming two seasons.
The new agreement will see Brydens Lawyers feature on the front of Wests Tigers' playing strip in the manufacturer's mark position for the 2015 and 2016 seasons.
Brydens Lawyers have been involved with Wests Tigers since 2013, with Principal Lee Hagipantelis the Club's Number 1 Ticket Holder for 2014.
The firm is also major sponsor of the Brydens Lawyers Wests Tigers Academy.
Wests Tigers Chief Executive Officer Grant Mayer is looking forward to continuing to work with Brydens Lawyers, saying that Wests Tigers are pleased that Brydens Lawyers had bought into the vision of the Club, and the direction it is headed.
"Wests Tigers have proven year on year that we're popular amongst corporate Australia, and to have such an important relationship with a market leading firm like Brydens Lawyers is a great show of faith for this Club," said Mr Mayer. "I'd also like to extend my thanks to Lee Hagipantelis for his personal commitment to our Club, his love for the Club and his excitement and trust in our vision is immeasurable."
Mr Hagipantelis confirmed that he was excited and warmed by the opportunity to extend Brydens Lawyers' involvement with Wests Tigers.
"It is the perfect synergy of, if I may be so humble as to say, two iconic brands. Brydens Lawyers and Wests Tigers share corporate values, geography and demography and readily identify the benefits of the commercial association," said Mr Hagipantelis. "But more importantly there is a clear recognition and focus on what has made both organisations successful. That is clients and fans respectively. It is this core value that underpins Brydens Lawyers' commitment to Wests Tigers."
Due to the foundations of both companies, Mr Mayer stated that the relationship would be a perfect fit to benefit all Wests Tigers members and supporters over the term.
"The fact that Brydens Lawyers sit firmly within our geographical footprint at Liverpool, makes a relationship like this so much more important and I can only see bigger and better things happening together over the coming years," he said.