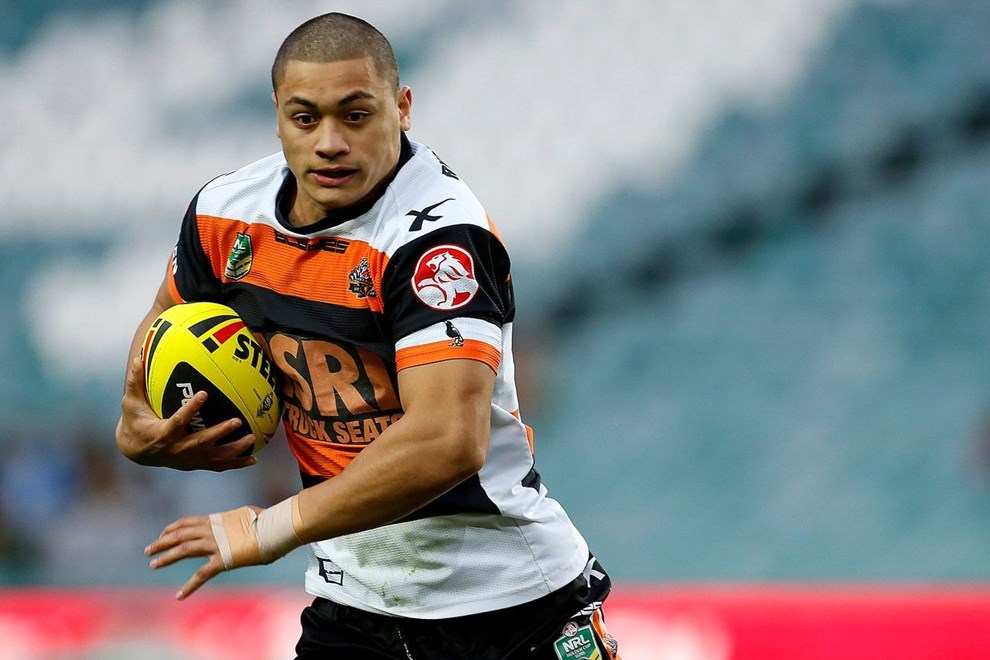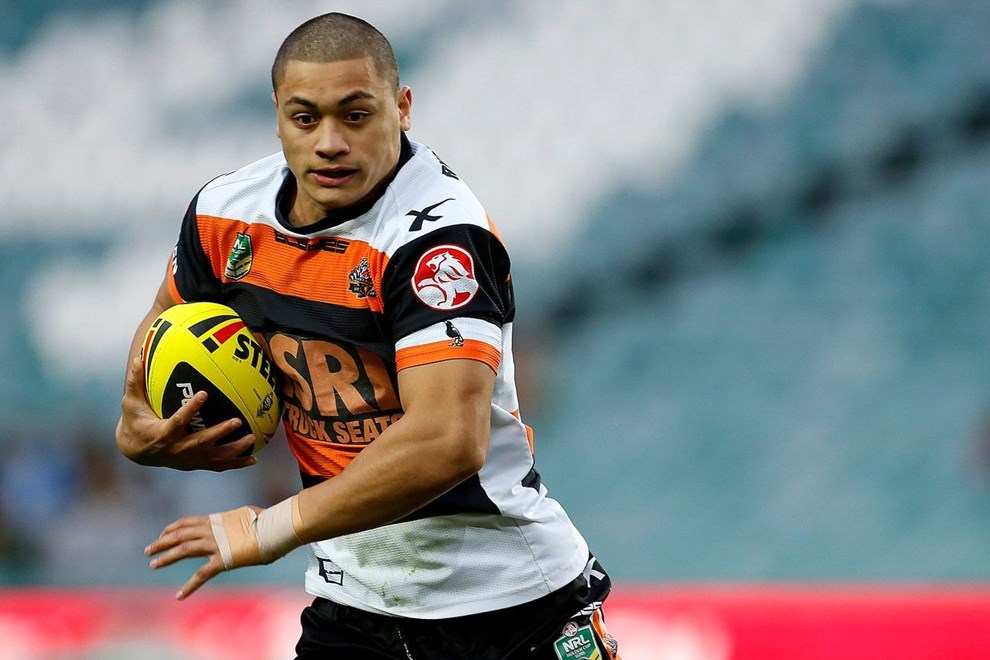 Five Wests Tigers' Holden Cup players in 2014 will be part of the full-time extended NRL squad in 2015 as they continue to build towards their first-grade debut.
Over the coming few days, Wests Tigers will preview the next generation of talent coming into the ranks of the full-time NRL squad next season.

* * * * *
After two seasons in the Wests Tigers Holden Cup system, Delouise Hoeter will join the Club's extended full-time NRL squad in 2015.
Hoeter signed a contract extension earlier this year until the end of 2016 and is one of five exciting young players that will make the transition to full-time training next year.
For those yet to see Hoeter in action, the 20-year-old possesses great speed and evasion and can cover a range of positions including fullback, wing and centre.
"I'm really excited to be joining the full-time squad," Hoeter said. "It's a dream that I've had since I was a little kid and while I haven't played an NRL game yet it's definitely a step in the right direction."
"My goal is to train consistently during the off-season and play as many games as possible in 2015."
Holden Cup Assistant Coach Balin Cupples is one person who knows the potential Hoeter has to offer after assisting with his development over the last two seasons.
"In terms of natural ability, Delouise is very powerful," Cupples said. "His footwork, speed, ability to beat a man are all really good."
"He's probably had to play out of position this year just to work with some other guys with injuries and form, but in all of that, I think he really showed what he was all about in terms of putting his hand up and taking ownership of his role.
"I think that's going to hold him in good stead in the future."
Hoeter was this week named in the Junior Kiwis train-on squad for the second consecutive year, however he is awaiting the results of scans on an ankle injury suffered in the semi-final loss to Brisbane.
Last year was unfortunate end to the season for Hoeter, who had surgery on his injured hand and as a result, was ruled out of the representative match against the Junior Kangaroos.
It has been a tough run with injuries for the youngster, but Cupples is confident that it will only motivate Hoeter even further in the future.
"Delouise has had a lot of hurdles and challenges to get over in the last couple of years in terms of injuries and set-backs," Cupples said. "You sort of need those challenges along the way to test yourself to become mentally strong enough to take the step into the NRL."
"He's got the attacking prowess, and if he keeps working on his contact and defensive decisions, he's going to be one to watch and he'll no doubt take that opportunity with both hands.
Born in Tonga, Hoeter played his junior football for Marist Saints in New Zealand before attending Keebra Park High School in Queensland.
Hoeter had his first taste of the top grade earlier this season, travelling to the Auckland Nines with the NRL squad and taking the field in Club's final game of the tournament.
With another full pre-season under his belt, expect Hoeter to be one to watch in 2015.
Player Profile: Delouise Hoeter
D.O.B. — 6th March, 1994
Position — Fullback, Wing, Centre
Junior Clubs — Marist Saints, Auckland, New Zealand