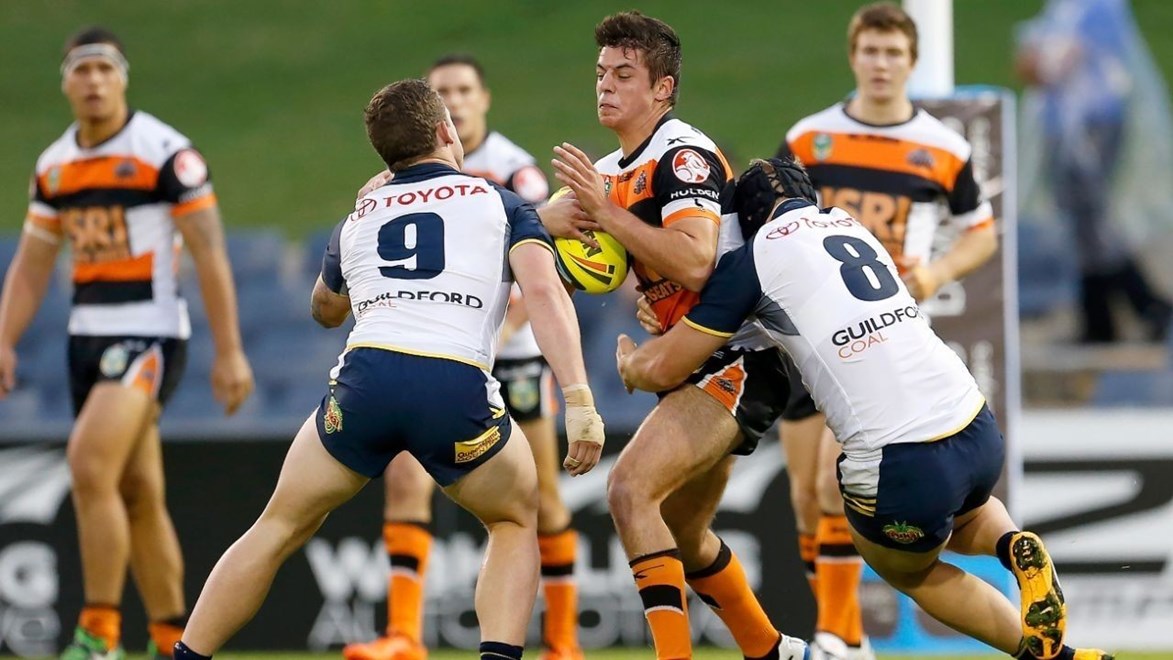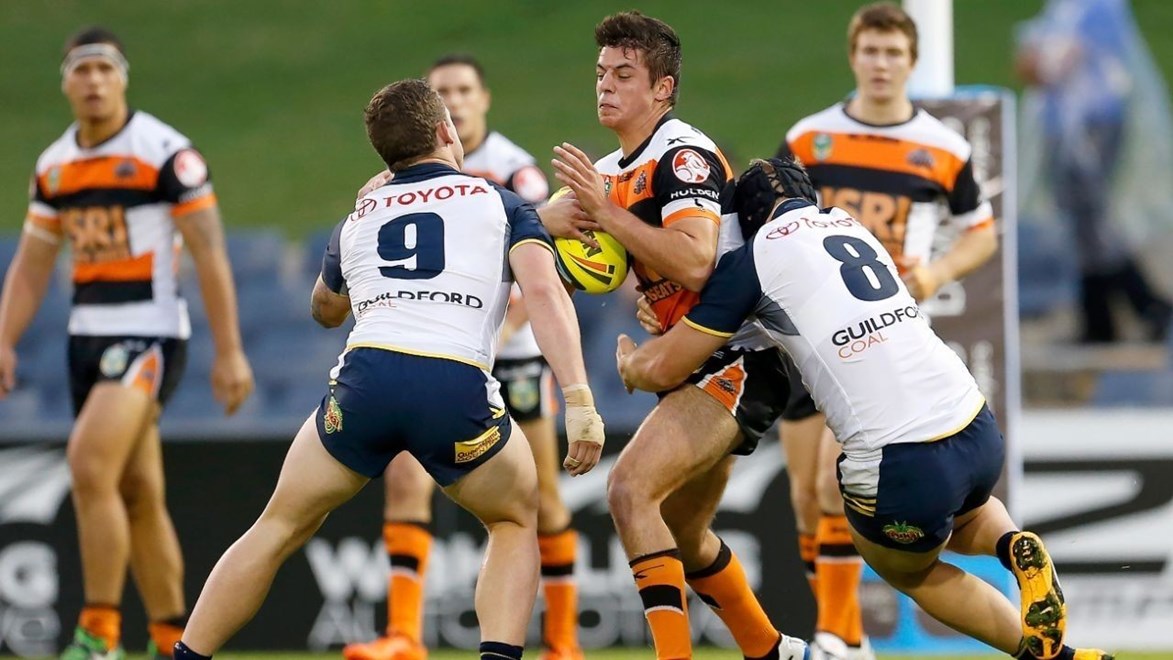 Five Wests Tigers' Holden Cup players in 2014 will be part of the full-time extended NRL squad in 2015 as they continue to build towards their first-grade debut.
Over the coming few days, Wests Tigers will preview the next generation of talent coming into the ranks of the full-time NRL squad next season.

* * * * *
Wests Tigers 2014 NYC Holden Cup captain Nathan Milone will make the step up to full-time training next year and says he's ready to test himself against the big boys.
Milone, who missed the back half of 2014 following a season-ending knee injury against the Newcastle Knights in Round 13, is an elusive centre with strong footwork, whose defensive stability will be huge asset for the joint venture Club in years to come.
A Dundas Shamrocks junior, Milone worked his way through the grades at Balmain — winning the SG Ball title alongside Mitchell Moses in Manaia Cherrington in 2012 — before making the step to Holden Cup. His sharp ball-skills and ability to read the game made him a top player in the competition, and in 2014, he was rewarded with the chance to play in NSW Cup, where he scored a try in his debut game.
That set the platform for what was shaping as a big 2014 for Milone, before a knee-injury derailed his season and left him focused on coming back stronger for 2015.
Despite the setback, Wests Tigers NYC Assistant Coach Balin Cupples said that Milone has still managed to turn being on the sidelines into a positive for his development, and that fans should expect to see those benefits come to the fore next year.
"In terms of Nathan's injury, rather than getting down about it, he's really taken that opportunity to put on some size and bulk," said Cupples. "That will really help him heading into the NRL pre-season and dealing with bigger bodies coming at him.
"His individual form was sound before [the injury]; his footwork and defensive decisions were really strong and I know he'll pick up right where he left off there.
"Being our captain, it was something that he just took on, and with his easy-going personality, it really benefited the team. He's got a great ability to talk and get players to come together and I think he's someone that's really going to take advantage of the opportunities that come his way next year with a full-time load.
"The extra size is going to help him, his ability to beat a few players with his running game is massive, and he's definitely someone to watch coming through at Wests Tigers."
Aside from his playing career, Milone is also building an impressive resume off the field — currently studying a Bachelor of Business at University of Technology, Sydney as well as a Certificate IV in Fitness with a number of his Wests Tigers teammates.
As a result, Milone was included in the 2014 Holden Cup Academic Team of the Year.
Close friends with the likes of Mitchell Moses and Luke Brooks following their time together at Holy Cross, Balmain and now Wests Tigers, Milone will certainly be looking to follow in his friends' footsteps in 2015 and make his name at the NRL level as well.
Player Profile: Nathan Milone
D.O.B. — 17th March, 1994
Position — Centre
Junior Clubs — Dundas Shamrocks
Rep. Honours — N/A
Previous "Five for the Future" Profiles
Part I — Manaia Cherrington (click here to read)
Part II — Delouise Hoeter (click here to read)