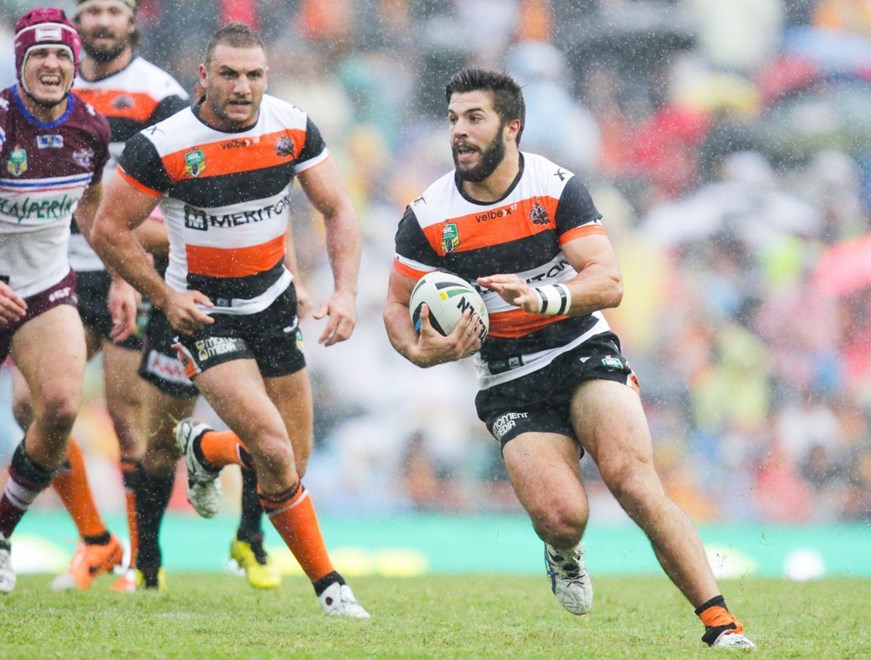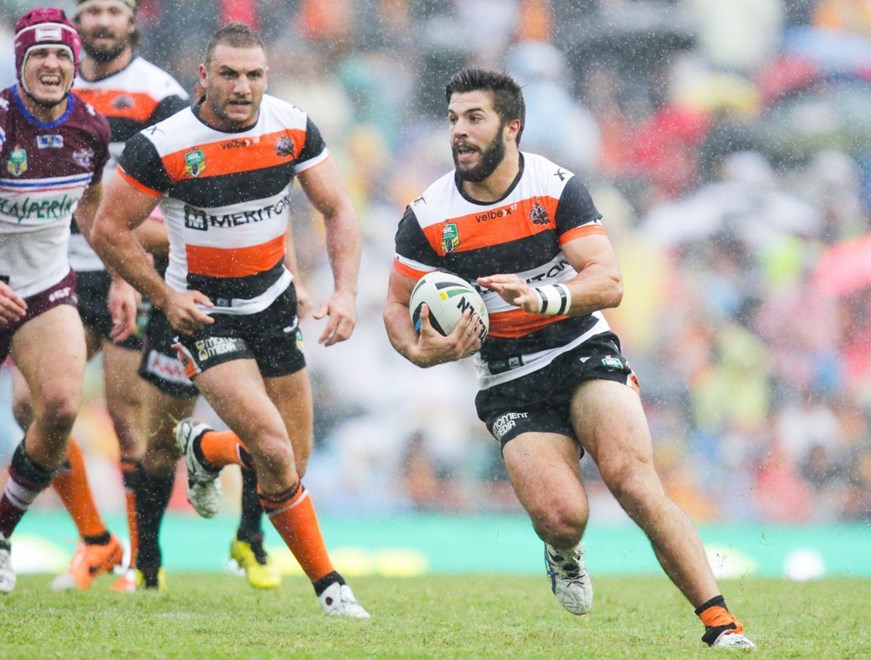 2014 might have been another year interrupted by injury for James Tedesco, but the elusive fullback still showed an abundance of talent in those eight games that Wests Tigers fans will be excited to see more of in years to come.
After starting the season on fire, Tedesco suffered a nasty knee injury against the Sea Eagles in Round 5 before returning in Round 13 — only to suffer another incredibly unlucky knee in Round 16 that saw his season come to a close.
There's no doubt that the Italian international will be better for the ordeal that was season 2014, and with his rehabilitation coming along well, Tedesco will be looking to put a strong pre-season under his belt and come back bigger and better in 2015.
Unite. Commit. Achieve. Register your interest for a 2015 membership package here!
2014 Facts & Figures
| | | | | | |
| --- | --- | --- | --- | --- | --- |
| Games | Tries | Assists | Points | Metres | Tackles |
| 8 | 6 | 5 | 24 | 992 | 16 |
Top Try — Round 1 vs. St. George-Illawarra Dragons
It started with a loose ball from Brett Morris, and it ended with Tedesco weaving his way through six or seven Dragons defenders before touching down next to the posts for a spectacular try that showcased his full attacking potency and blistering acceleration.
Best Match — Round 13 vs. Newcastle Knights
Returning from injury for the first time in 10 weeks, Tedesco's influence on Wests Tigers' side was clear as the star fullback helped the visitors defeat the Knights with a courageous performance. He recovered the opening kickoff from Pat Richards; scored the opening try seemingly from nothing, and set up Chris Lawrence for the match-winning try with a well-timed short ball. Tedesco finished the afternoon with 194 metres to his name from 23 runs as well as a man-of-the-match award.
Magic Moment — Round 2 vs. Gold Coast Titans
Having already touched down for a try from a Luke Brooks kick earlier in the match, Tedesco returned the favour in the 72nd minute of the game for a play that would go on to win the Club's "Play of the Year" Award. Brooks' chip sat up for Tedesco, who raced through and composed himself perfectly before kicking through again for Brooks to race through and score a try that showed the pair's great combination and skill.
Year in Numbers
| | | | | | | | | | | |
| --- | --- | --- | --- | --- | --- | --- | --- | --- | --- | --- |
| | Opponent | T | AR | ARM | LB | HU | OL | TK | MT | E |
| R1 | Dragons | 1 | 19 | 214m | 1 | 0 | 1 | 4 | 3 | 1 |
| R2 | Titans | 1 | 15 | 172m | 2 | 0 | 0 | 0 | 1 | 0 |
| R3 | Rabbitohs | 1 | 16 | 114m | 0 | 1 | 2 | 3 | 0 | 2 |
| R4 | Warriors | 1 | 3 | 37m | 0 | 0 | 1 | 3 | 0 | 2 |
| R5 | Sea Eagles | 0 | 10 | 99m | 0 | 0 | 0 | 1 | 0 | 1 |
| R13 | Knights | 1 | 23 | 194m | 1 | 0 | 0 | 0 | 3 | 0 |
| R14 | Rabbitohs | 1 | 12 | 161m | 1 | 0 | 0 | 4 | 3 | 0 |
| R16 | Raiders | 0 | 0 | 0 | 0 | 0 | 0 | 1 | 0 | 0 |