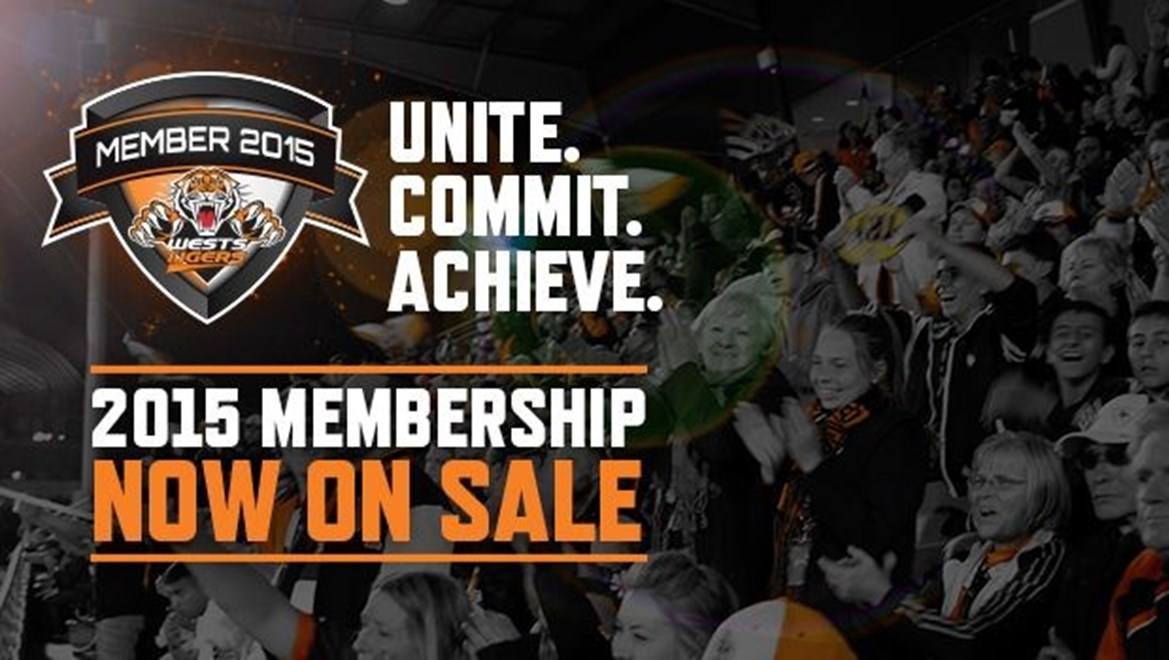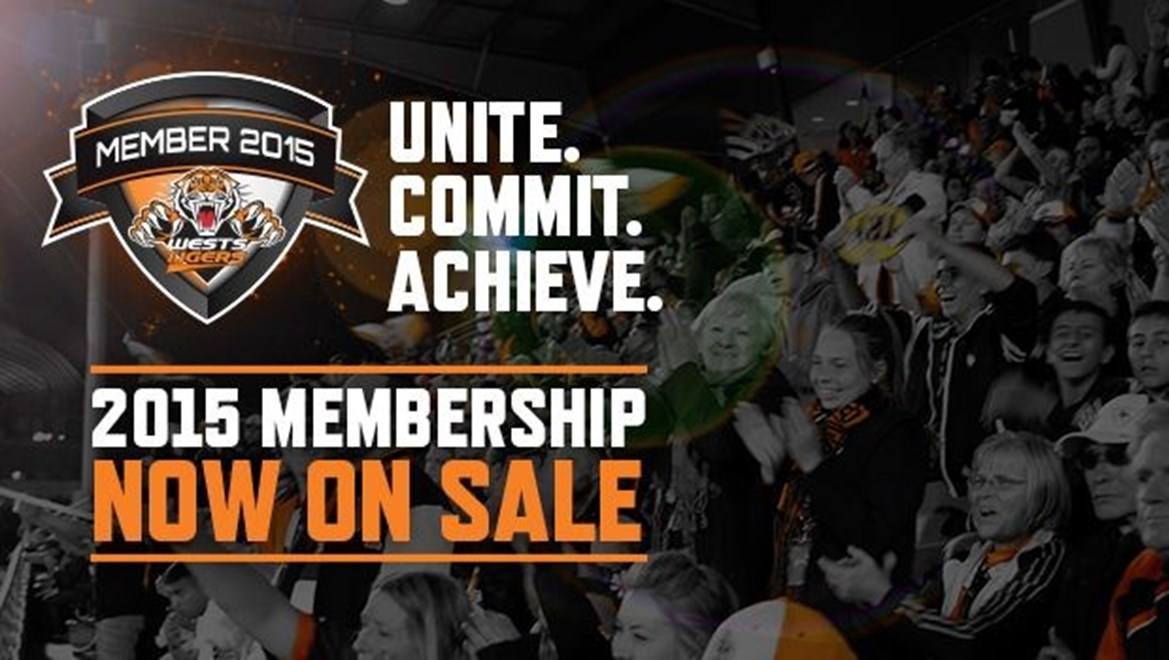 Wests Tigers have today launched the Club's 2015 Memberships, with a great range of value for money and flexible packages now on offer.
Memberships start from just $50 for Adults, with the Club making a number of changes to improve its offerings for the upcoming season.
Redeveloped packages will make it easier for you to select the right Membership and include changes such as the option to vary Family packages from four to six people.
Wests Tigers Members will enjoy a wide range of benefits throughout season 2015, including discounts on merchandise, parking, travel, and also food and beverage at selected games.
CLICK HERE TO BECOME A 2015 WESTS TIGERS MEMBER
Key features for 2015 include:
- A Loyalty Program that rewards Third Year, Fifth Year and Seven Plus Year Members through a number of benefits
- Recognition for First Year Members that will include a special introduction to the Wests Tigers event
- A new supplier for Member kits, providing better quality inclusions than ever before
- The Core Adult Member pack for 2015 includes a Member cap, lanyard and ticket wallet, bumper sticker, fixture magnet, keyring, card flyer and envelope
- The Junior Pack (for ages 5-12) will feature a Member cap, boot bag, book labels, and lanyard and ticket wallet
- The introduction of a new top range Membership – Wests Tigers Elite – offering unprecedented access to the Wests Tigers squad which is limited in numbers due to the great range of inclusions
- Platinum Memberships will once again be on offer, including items such as a scarf, polo, waterbottle, notebook and pen, access to exclusive Platinum events and most importantly, the best available seat at each Wests Tigers home game in 2015;
-The Full Season Membership is a simplified way of securing your ticket to all Wests Tigers home games at a great price. Available in Premium Reserved or General Admission, this package includes the core Member pack and a 2015 Member scarf;
- For those unable to make it to every home game, Memberships are available in four-game packages at ANZ Stadium, Campbelltown Sports Stadium or Leichhardt Oval. Combine ANZ Stadium with one other ground in the Dual Venue Membership for even greater value;
- Out of Towner Memberships return in 2015, with great value options for regional supporters who want to commit to the Club for next season. The package includes the Member core kit, a drink bottle, a double pass to any Wests Tigers home game and one ticket to a selected interstate match.
- The $50 Supporter Membership is another option for those who cannot attend games but want to show their commitment to Wests Tigers. In 2015, this package includes the Core Kit and all Member benefits.
Members play a crucial role in the success of all NRL Clubs, with Wests Tigers urging all supporters to make a commitment for next year.
Sign up to be a Wests Tigers Members today by clicking here, emailing membership@weststigers.com.au or calling (02) 8741 3300.
Please note: Renewing Members have until November 14 to retain their current seats for next season.