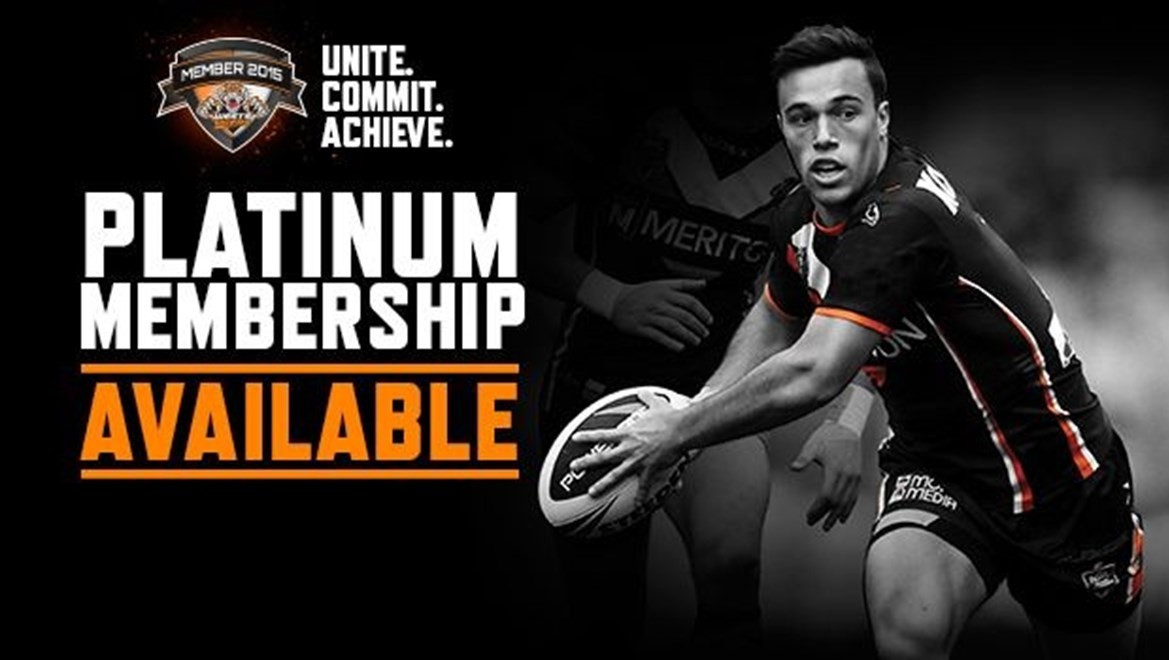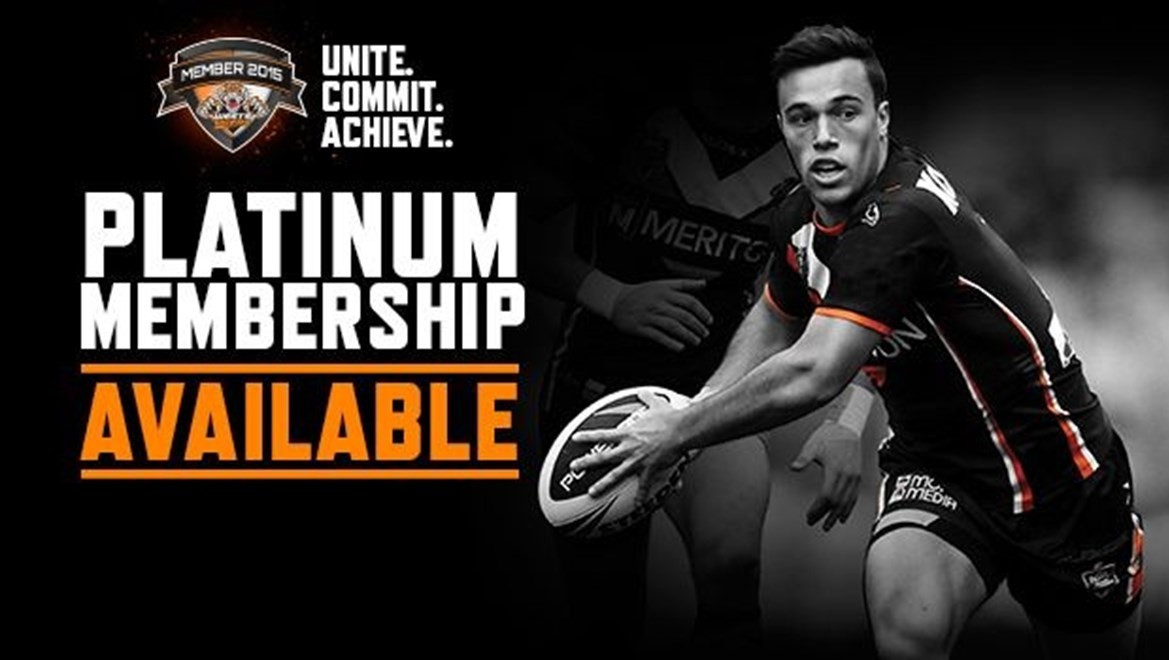 A popular option last season, the Platinum Membership enables access to a number of inner-sanctum benefits, as well as securing you the best seats available.
Not only does this Membership ensure you will be there for every home game in 2015, you'll also get to experience the exclusivity of Platinum Member events, game day experience draws, prizes and merchandise giveaways each month. Platinum Members will be invited to participate in a Guard of Honour at one home match in 2015.
Take the next step up - Sign up for an Elite Membership
Show your Wests Tigers colours with pride with the Members polo, scarf and core kit, as well as additional items such as a water bottle, notebook and pen.
Platinum Members can also purchase the latest Wests Tigers Merchandise with a 15% discount on all full priced items.