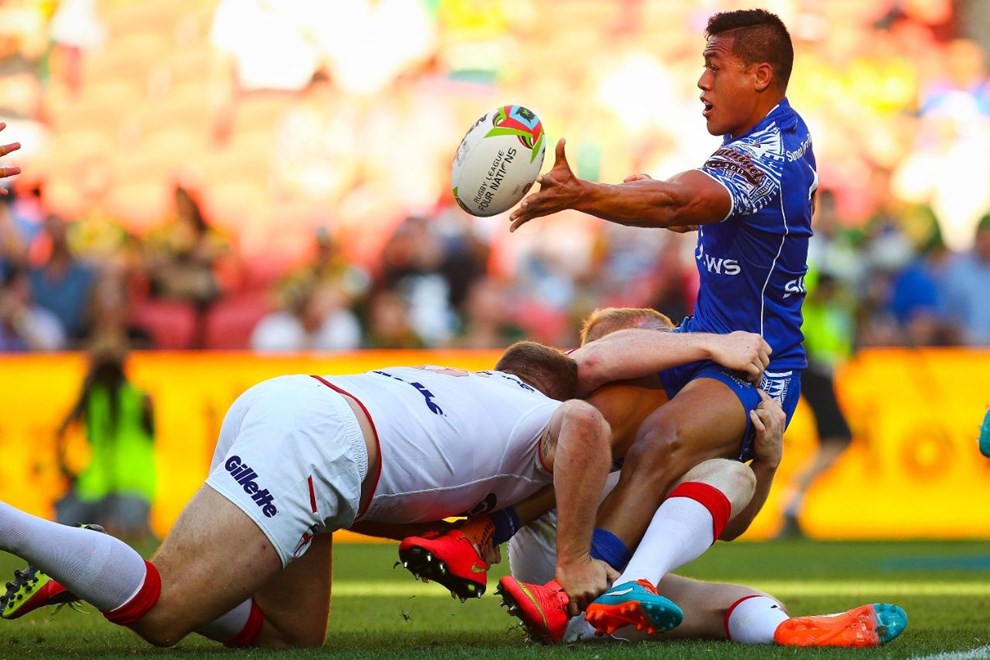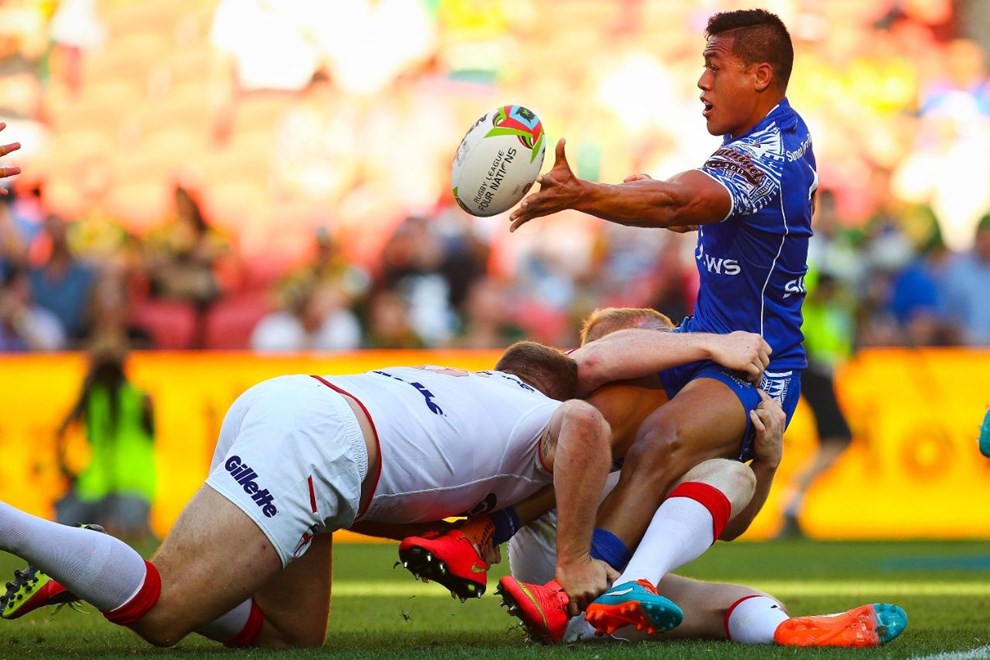 THEY might have finished the 2014 Four Nations without a win from their three matches, but for Samoa fullback Tim Simona, the tournament and opportunity to make his international Test debut was something he'll cherish for the rest of his career.
"Playing for my country for the first time was a great experience," reflected Simona.
"It's something I'll never forget and I'll cherish it for life.
"We came to camp as teammates and left as brothers, and I miss the boys already."
Usually a centre or occasionally a winger at Club level, Simona was thrown into the unfamiliar position of fullback for Samoa's three games, and continued to improve as the tournament went on. The 22-year-old scored his first Test try in Samoa's final group stage game against Australia — beating Club teammate Aaron Woods to get across the line — and said that registering his first-four pointer was no doubt the highlight of the tournament.
"It was certainly a good feeling to get over the line for the first time," he said.
"I remember breaking that tackle from Woodsy [Aaron Woods] to score the try… and it was good to finally get one under my belt. Playing at fullback is really different to what I'm used to, but I think I adapted as the tournament went along."
Simona will return to pre-season training in a few weeks under new Head Coach Jason Taylor, and spoke of his excitement to get a strong pre-season campaign under his belt and try to recapture the form that saw him finish as the Club's top try-scorer in 2013.
"I can't wait to get ripping in with the boys here to have a big 2015," Simona said.
"I want to improve on my fitness a bit [this pre-season]. Now that I've been playing fullback I think that [could] be an option for me now, so I've got to pick up my fitness.
"I also really want to keep injury free — that's my main goal for 2015 — and [as a result] to hopefully have a better season on the field than I did in 2014."