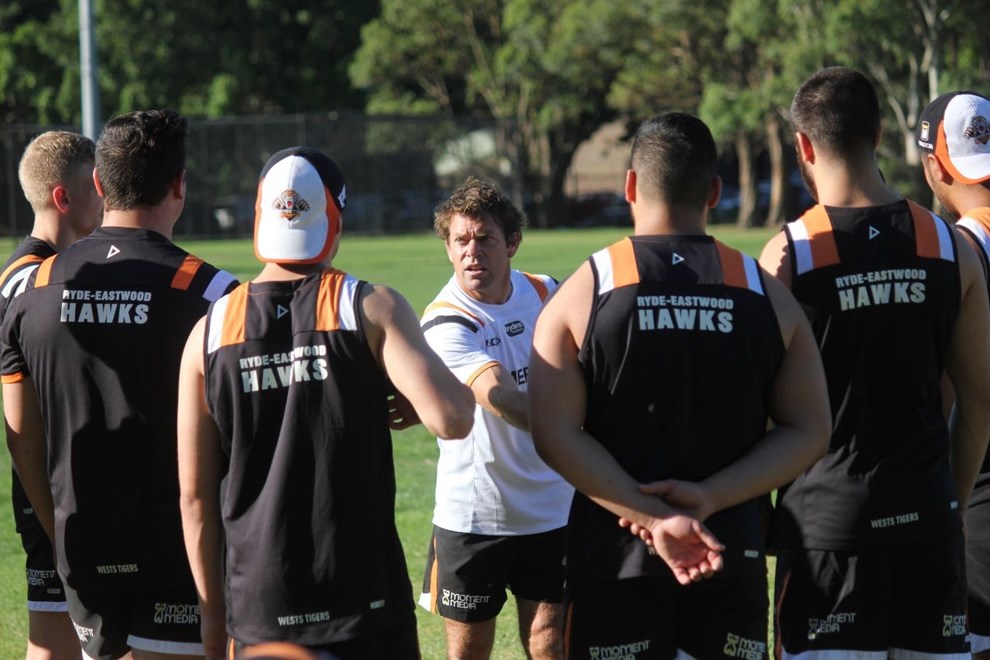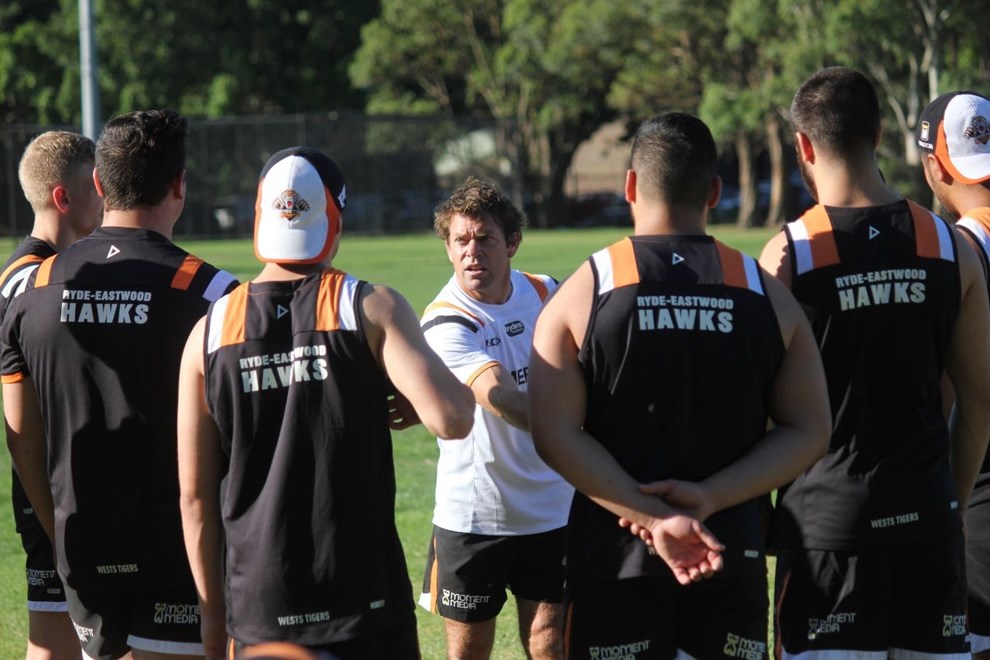 Get to know new Wests Tigers NYC Holden Cup Head Coach Brett Kimmorley.
Kimmorley will bring a vast array of experience to Wests Tigers in 2015, having played 307 first-games from 1995 to 2010 with a number of different clubs.
The premiership-winning halfback, who won the Clive Churchill Medal in Melbourne Storm's 1999 Grand Final victory, played 20 games for Australia and 10 games for NSW, before beginning his coaching career as an Assistant Coach with the Bulldogs in 2011.
Kimmorley then moved on to Canberra Raiders in 2013 in another Assistant role, and spoke of his excitement to come to Wests Tigers in 2015 in a Head Coaching capacity.
"It's certainly a great new opportunity," Kimmorley reflected.
" I've been coaching for a couple of years now in an Assistant role and a specialist role, [but] his is my first opportunity to coach my own side and I'm a little excited about that.
"I think the Assistant Coach role [that I've had in the past] have been good jobs because you're under no pressure, you're the nice guy all the time and things like that. Now I get to manage a few more things and I suppose it's starting to put into practice what you think works and what you think doesn't work and I guess all that education process that you've gone through, personally, is for the right reasons – that you can coach.
Unite. Commit. Achieve. Show your support in season 2015 by becoming a member today!
Kimmorley will be joined by former South Sydney Rabbitohs and Parramatta Eels forward Paul Stringer, who will take up the role of NYC Holden Cup Assistant Coach.
"I think Paul will be a really good addition for our team," Kimmorley said. "I played with Paul a bit in the Northern Eagles days, and he was a ball-playing forward. So we're going to encourage our players to pass the football a bit and be allowed to ball-play.
"Having him as a forward's coach, in a way, will be helpful for us in the middle as well as our attack, so I'm looking forward to working with him.
Several of Wests Tigers' more experienced Holden Cup players, including NYC Five-Eighth of the Year Te Maire Martin, are currently training with the extended NRL squad until Christmas, with the full NYC squad coming together after the New Year break.
And while having players of Martin's caliber in the ranks certainly excites Kimmorley, the former halfback said what he was most looking forward to was working with the entire squad to turn them into the best possible footballers that they can be.
"We're going to do everything we possible can to make these kids NRL players at Wests Tigers," said Kimmorley. "That's the goal… as well as winning."