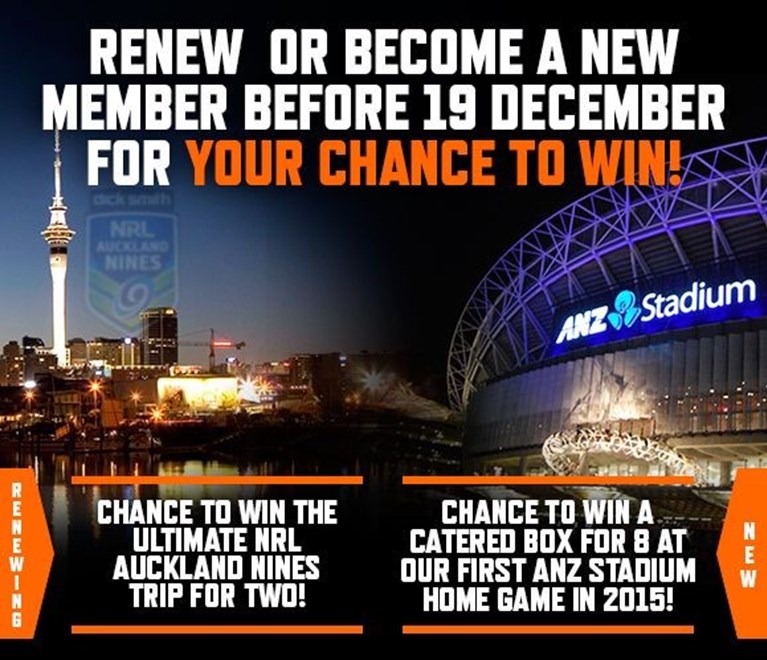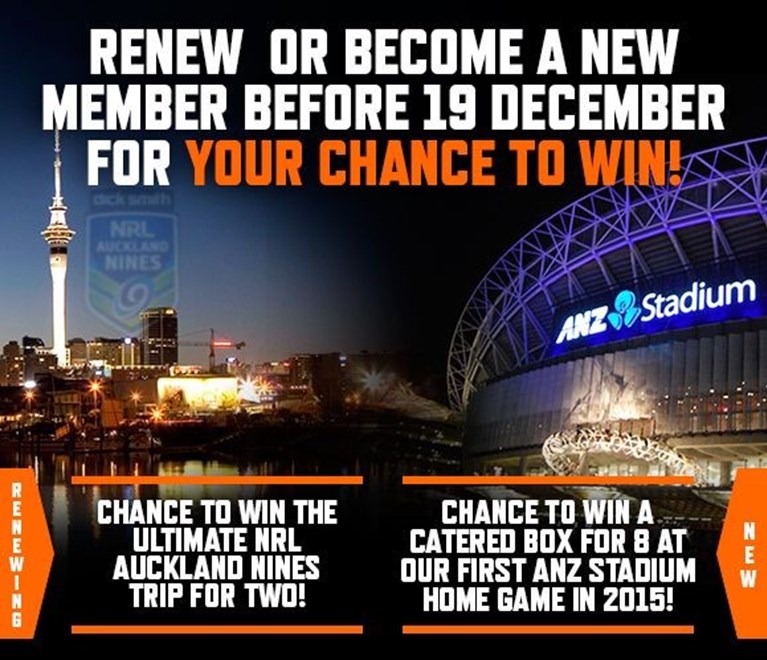 Wests Tigers are offering returning Members from 2014 or new Members for 2015 the chance to win one of two great prizes!
Simply renew or become a new member before December 19 for your chance to win!
This can be done by visiting weststigersmembership.com.au, calling (02) 8741 3300 during business hours or by emailing membership@weststigers.com.au.
Unite. Commit. Achieve. Show your support in season 2015 by becoming a member today!
The prizes for New and Renewing Members are different, and are listed below.
— New: A catered box for eight at our first ANZ Stadium home game in 2015!
— Renewing: The ultimate 2015 NRL Auckland Nines trip for two!
Members who have already renewed their Membership or become Members in 2015 have been included in the draw, but if you haven't, make sure you get on board for the year ahead for your chance to win one of two incredible prizes. Good luck!
Full terms and conditions on the competition can be found here.