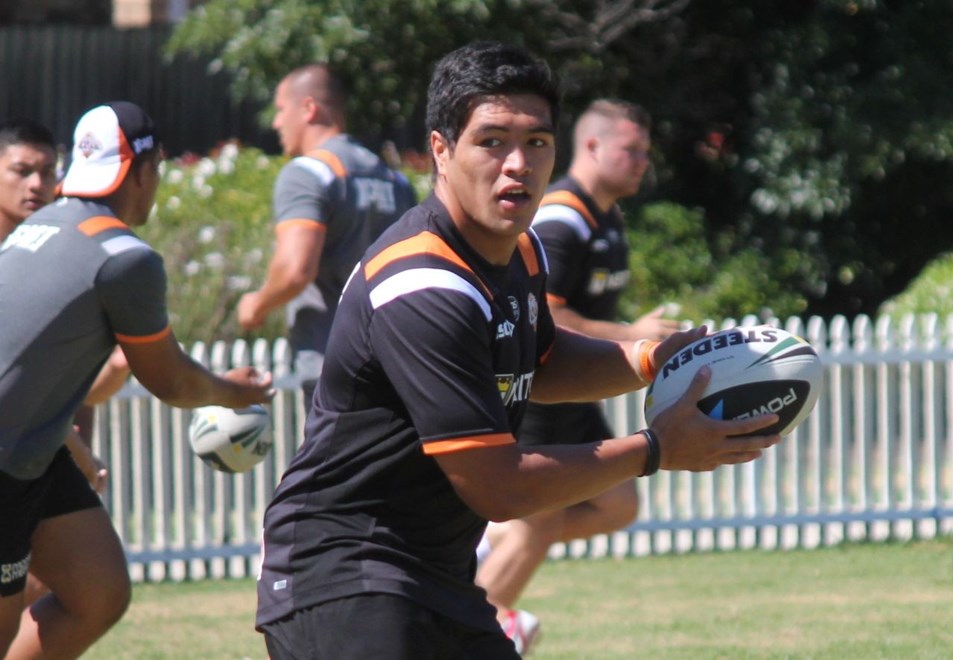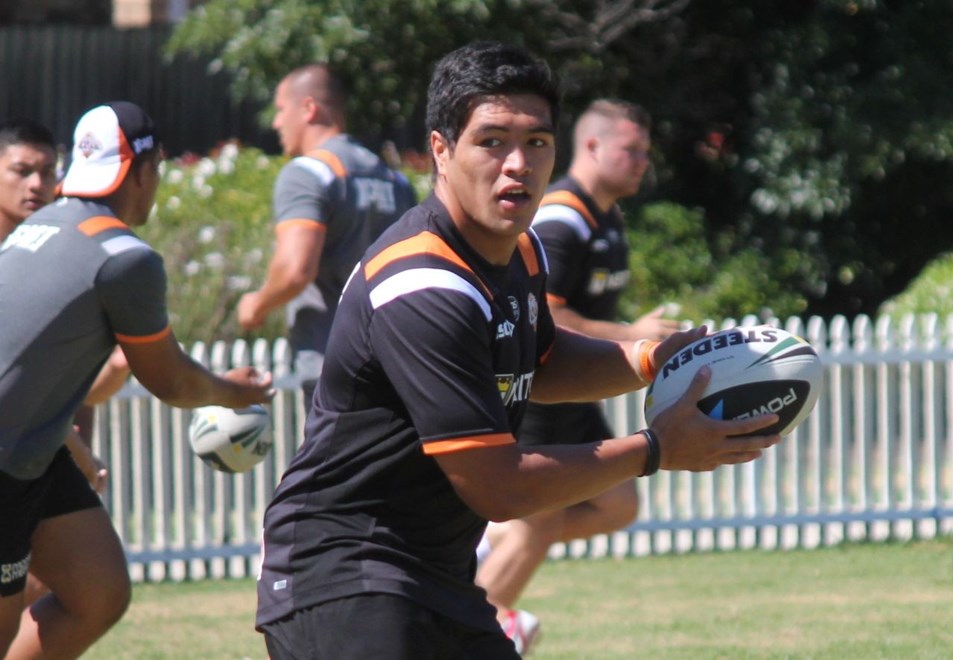 FRESH from inking a new deal with Wests Tigers that will see him remain with the Club until the end of the 2016 season, up-and-coming second rower Lamar Liolevave says he can't wait to show exactly what he can do in 2015.
Liolevave had somewhat of a breakout 2014 season in Wests Tigers' NYC squad — chalking up 10 tries, six try assists and 15 linebreaks — and ended the year with an average of 22.5 tackles, 10.7 runs and 109 metres per game.
That fine form saw the Keebra Park graduate named as the Coaches Player of the Year in 2014, and also culminated in his selected in the Junior Kiwis squad at the end of the year — starring in their one-off 15-14 win against the Junior Kangaroos in October.
Now, his focus turns to extending and building on that form in the year ahead, as he makes the transition to full-time training with the extended NRL squad.
"It's really good to stay here [at Wests Tigers] with the boys," Liolevave said.
"I've built some strong relationships here and it's exciting to be able to stay.
"I've really enjoyed working with JT [Jason Taylor] and the new coaching staff in the few weeks that they've been back. JT has brought some new skills to my game that I need to work on, and some that I didn't even know I had to work on.
"That's really good [for me], and he's really broken down things for me so that I can see clearly the things he wants me to improve on next season.
"I'm just keen to learn more from him and the new coaching staff here at the Club."
A damaging ball-runner, the 19-year-old Liolevave also said he was looking forward to working with the likes of Aaron Woods and Martin Taupau much more in 2015, and spoke of his excitement to train alongside the respective Test internationals when they return to training, as well as the other established forwards at the Club.
"It's been awesome to train with those big-name guys so far," said Liolevave.
"You just want to learn from them – that's the best thing you can get out of it.
"I just want to soak up as much as I can from them because they obviously know more [than me] about what it takes to play in the NRL.
"They've been there and they've come through pre-seasons ready to play first-grade before, so I just want to make sure that I'm also ready to do the same. I want to take as much as I can to put into my game, which I know I still need to work on and can improve.
"I think [the biggest improvement I can make] is with my size," he said.
"I want to put on a bit more size and bring a little bit more enthusiasm to the game.
"I really want to bring more punch and drive to my game and be able to help the team out — especially in those tough situations when you really need to step up."
Which, for a 19-year-old forward who already checks in at 185cm and 115kg, is certainly an exciting prospect to watch out for in the year ahead.