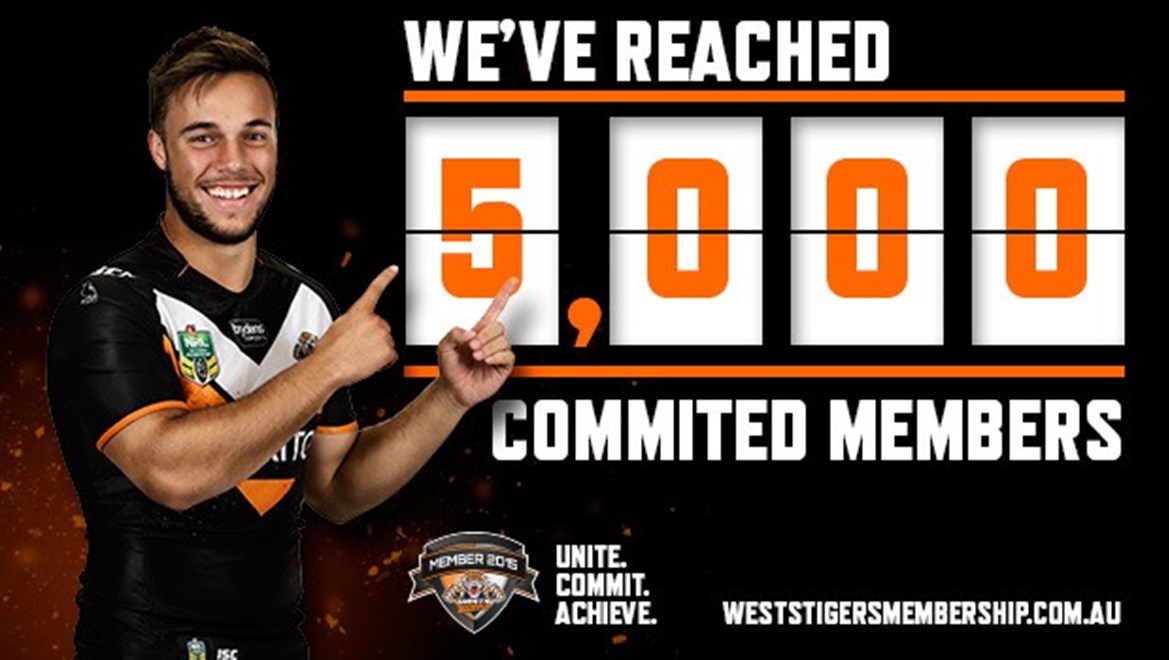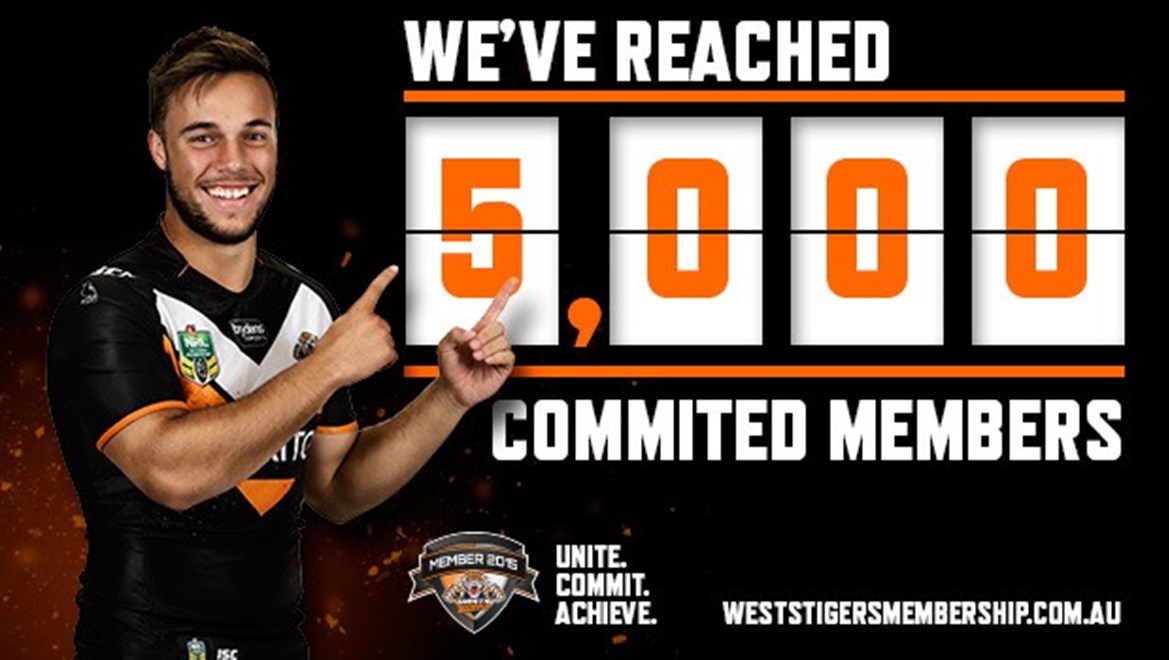 Wests Tigers are pleased to announce that the Club has passed 5,000 Members for the 2015 NRL season. The Club has had a positive response from fans since 2015 Memberships went on sale at the end of October, with 5,004 Members signing up as of today.
Wests Tigers CEO Grant Mayer thanked the 5,004 Members who have already committed to the Club for the coming season for their support.
"On behalf of the players and staff at Wests Tigers I'd like to thank those Members who have already joined us for season 2015," said Mayer. "There's a great vibe amongst the playing group at the moment and it's impressive to see that so many in our supporter base are already behind the team as they prepare for a big year ahead.
"We're well ahead of where we were at this time last year and the Club looks forward to continuing to push forward as we close in on the coming season," he said. "The Club has set itself the target of breaking the 10,000 Member mark and we're working hard to ensure that we achieve that and make every Member feel as if they are a part of the team.
"The recognition of our existing Members is very important and for the first time in 2015 we're putting into place a Member Recognition Program for those who have committed to the Club for one, three and more than seven years," he said.
Unite. Commit. Achieve. Show your support in season 2015 by becoming a member today!
Wests Tigers are currently running a promotion for renewing and new Members, with two great prizes on offer.
Those who renew their Membership before December 19, 2014, will go into the draw to win the ultimate Auckland Nines trip for two, while new Members who sign up by the same date could win a catered box for eight at Wests Tigers' first ANZ Stadium home game in 2015.
The Club has also made a number of changes to the 2015 Membership packages, including introducing a new top tier category, Elite Membership, and bringing back the popular Out of Town Membership.
For more information on Wests Tigers Membership call (02) 8741 3300 during business hours or visit www.weststigersmembership.com.au.