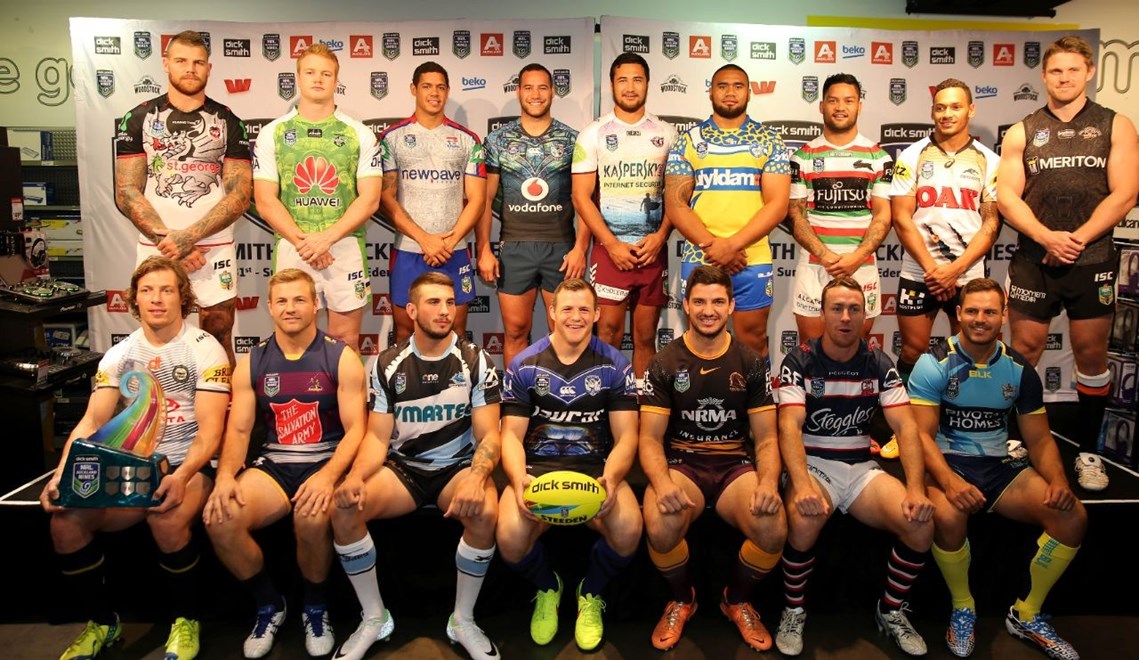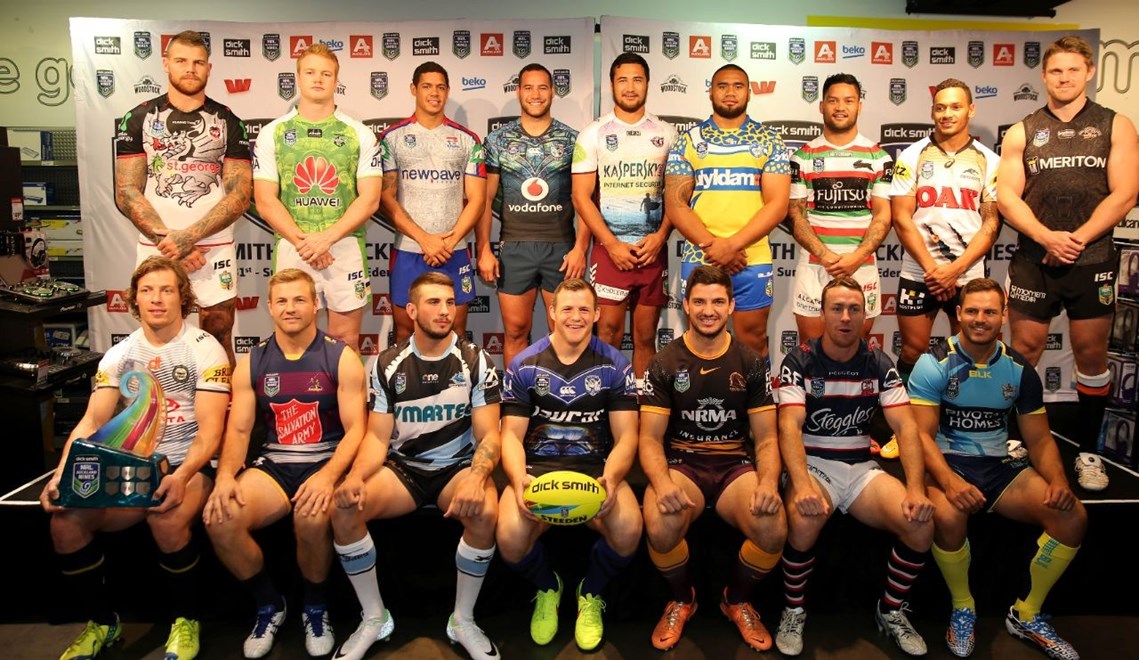 Speaking at the launch of the 2015 Auckland Nines competition at Dick Smith, Sydney, Wests Tigers centre Chris Lawrence said he was looking forward to another installment of the tournament to kick off the 2015 season.
Wearing the Club's eye-catching new sleeveless jersey, Lawrence, who didn't play in the inaugural competition following off-season surgery, said that while the sleeveless jersey took a little bit of getting used to, it was good that the concept of the tournament allowed for something a little different to take place.
Unite. Commit. Achieve. Show your support in season 2015 by becoming a member today!
"To be honest, it actually feels pretty good," said Lawrence of the strip.
"It's a bit different and that's what the Nines is all about. The event is about trying new things; it's an exciting concept and I'm looking forward to wearing it.
"Most of the time we train in singlets, particularly in summer, so it's not too different… but I don't know how I'd go wearing it in the middle of winter!"
Having played 21 of a possible 24 games in 2014 — including his 150th match against the Sydney Roosters in Round 23 — Lawrence said he was keen to get involved with a competition and style of football he hadn't played before.
"I missed out on the tournament this year coming off the back of ankle surgery, so fingers crossed I get the chance to play this year," he said.
"This has been my first full pre-season in a couple of years, which I'm really benefiting from, so hopefully I get that chance to go to the Nines.
"It looked like an exciting event and a great atmosphere — hopefully I'm there."
Six weeks into pre-season training under new Head Coach Jason Taylor, Lawrence said he was greatly encouraged by the positive vibe at the Club, and the positive results that the entire team are getting out of pre-season as they look for a strong season 2015.
"It's been a really tough pre-season so far, but the boys are enjoying it," he said.
"Obviously there's been a lot of changes at the Club, but all of the boys have been working hard since we've come back and really enjoying themselves too.
"Hopefully it's a good sign for the coming year."