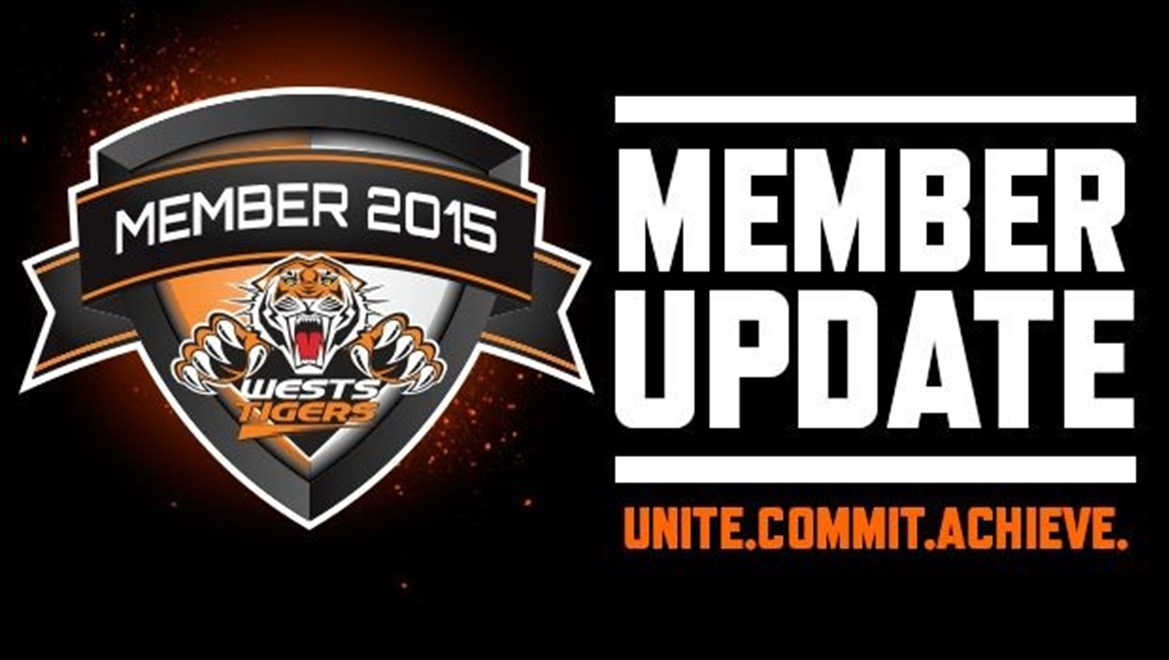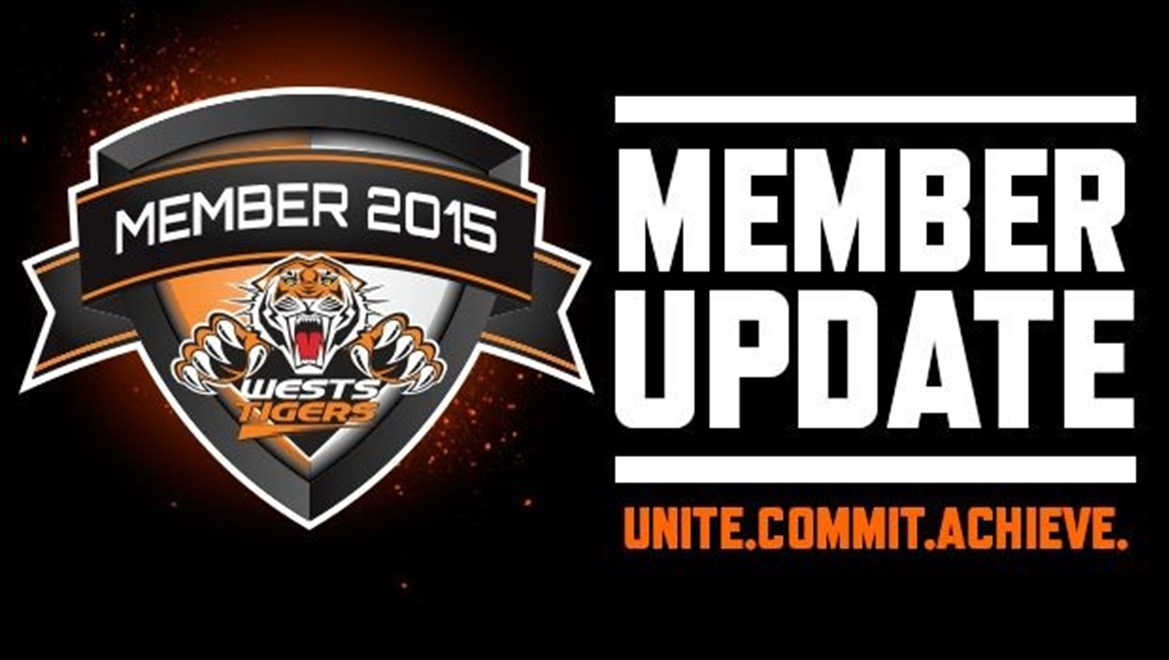 Round 23 — Wests Tigers vs. Knights
Match Day Information
Date — Saturday, August 15, 2015
Time — 3.00pm (Gates open at 10:25am)
Venue — Campbelltown Sports Stadium
Members Information
Members Only General Admission — Bay 21, located on the Eastern side of the Stadium
Ticket Collection — Wests Tigers Ticket Collection Window (Leumeah Rd. entrance)
Members Only Entry Gate — Gate A (Leumeah Rd. Entrance)
Event Details
10:15am — Ticket Window Opens
10:20am — Gates Open, Wests Tigers Members Only
10:25am — Gates Open, General Public
10:30am — NYC, Wests Tigers vs. Newcastle Knights
12:40pm — NSW Cup, Wests Tigers vs New Zealand Warriors
3:00pm — NRL, Wests Tigers vs. Newcastle Knights
Members Appreciation Round
Wests Tigers look to publicly recognise and thank the Club's loyal Members for their continued support with a Member Appreciation Round in Round 23 when Wests Tigers take on the Newcastle Knights on August 15 at Campbelltown Sports Stadium.
Further details regarding the day will be communicated directly to Members this week.
Round 23 Match Day Information
Date — Saturday, August 15
Time — 3:00pm (Gates open at 10:25am)
Venue — Campbelltown Sports Stadium
Member Exclusive Offer
Don't have access to our final home games at Campbelltown Sports Stadium? Don't to worry we have you covered with this Exclusive ticket offer available to Members only!
Get two (2) General Admission discounted flexi-tickets which can be used at either Round 23 (Saturday, August 15) or Round 25 (Sunday, August 30) at Campbelltown Stadium.
Tickets are valid for all General Admission areas including the Members Only General Admission bay, which is located in Bay 21 on the Eastern side of the Stadium.
To purchase your tickets, call the Club on (02) 8741 3300 during business hours, get your tickets at the gate on Game Day, or purchase online by clicking here.