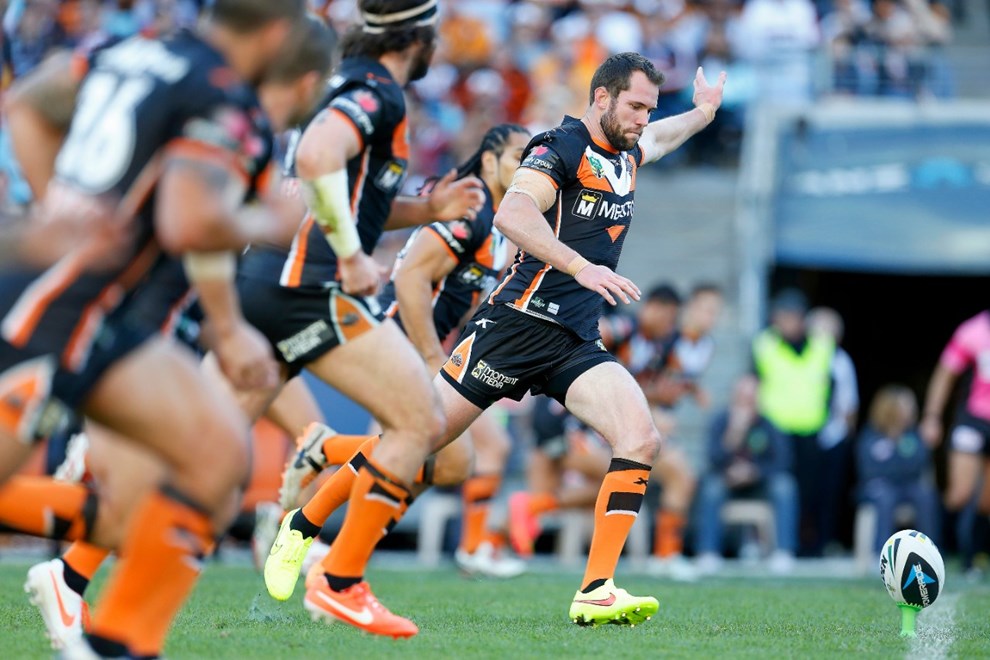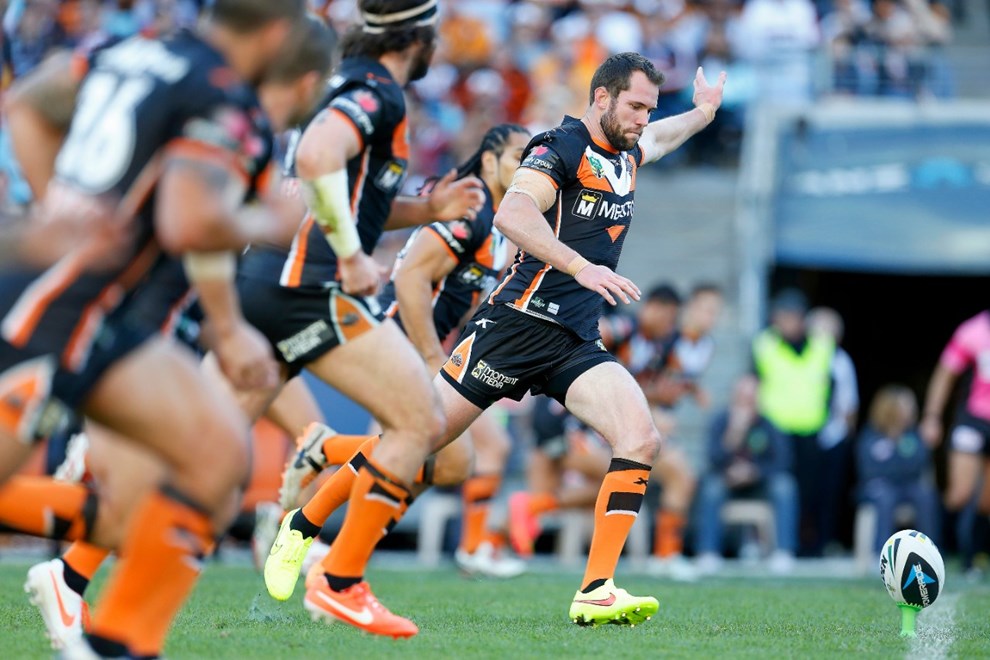 HE might have made headlines in 2014 for his towering kick-offs and dead-eye goal-kicking, but for Pat Richards, 2015 could well be a year where the 32-year-old writes himself into the history books on a number of different counts.
Returning to the NRL and to Wests Tigers after eight successful seasons with the Wigan Warriors in English Super League, Richards chalked up a team-high nine tries, 54 goals and his first NRL field goal in 2014 — giving him a total of 145 points for the year.
And while those numbers might not seem to be all that exciting or close to where the likes of Jonathan Thurston (10 tries, 82 goals, 4 field-goals) or James Maloney (5 tries, 106 goals, 2 field-goals) finished the 2014 season, they've put Richards in prime position to chalk up several milestones in the upcoming 2015 season.
Unite. Commit. Achieve. Show your support in season 2015 by becoming a member today!
The first milestone Richards will likely achieve in 2015 is scoring 50 NRL tries — currently sitting at 49 NRL tries (14 with Parramatta, 35 with Wests Tigers).
Three more tries would see him pass Liam Fulton and move into the top 10 for most tries scored for Wests Tigers. Another 15 tries would see him become just the fourth player to score 50 tries for the Club also — joining Benji Marshall, Robbie Farah and Chris Lawrence.
Another major milestone likely to fall for Richards in 2015 will be the 100-game mark in the NRL, with the winger currently sitting at 96 NRL games (37 with Parramatta, 59 with Wests Tigers). Four more games in 2015 would see him pass the 100-game mark, and take his career games total to 324 — a number boosted by his 224 games with the Wigan Warriors.
Richards starred in 2014 with his sharp goal kicking — slotting 54 of his 63 attempts for a league-high 85.71 percent conversion rate (minimum 30 goals) — and should the veteran winger continue at a similar rate in 2015, he could tick off another major milestone.
The Ireland international currently has 953 career goals to his name (4 for Parramatta, 895 for Wigan, 54 for Wests Tigers), and needs just 47 more to take his career goals total to the magical 1,000 mark. Another 46 goals would also take Richards past 100 goals for Wests Tigers, with his total currently sitting at 54 goals.
At this rate, it's certainly shaping as a memorable 2015 season for Richards indeed.
(Statistics provided via Rugby League Project and are correct as of 02/01/15).