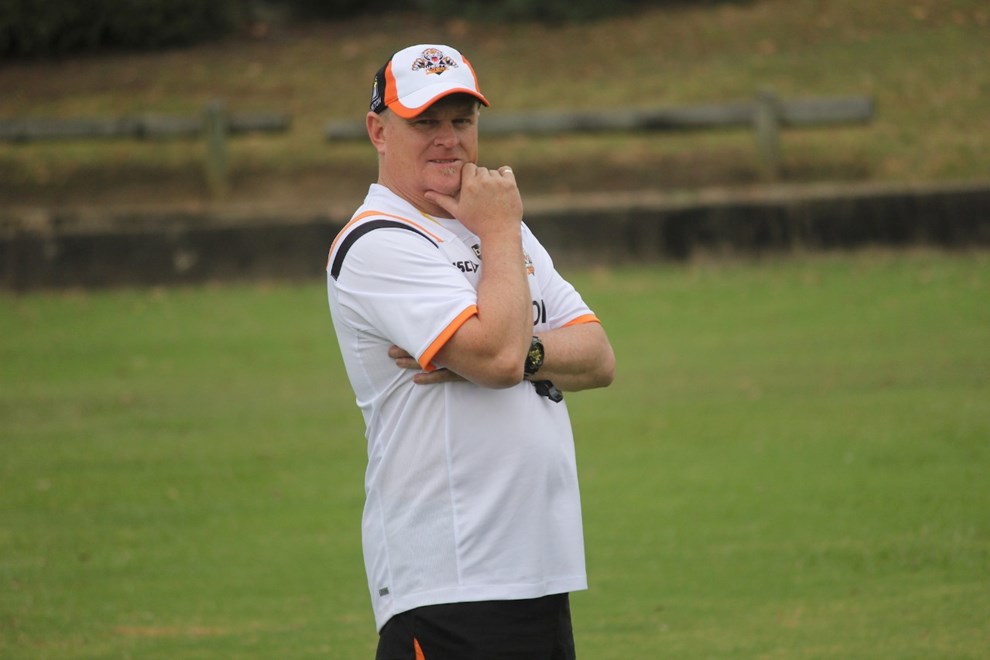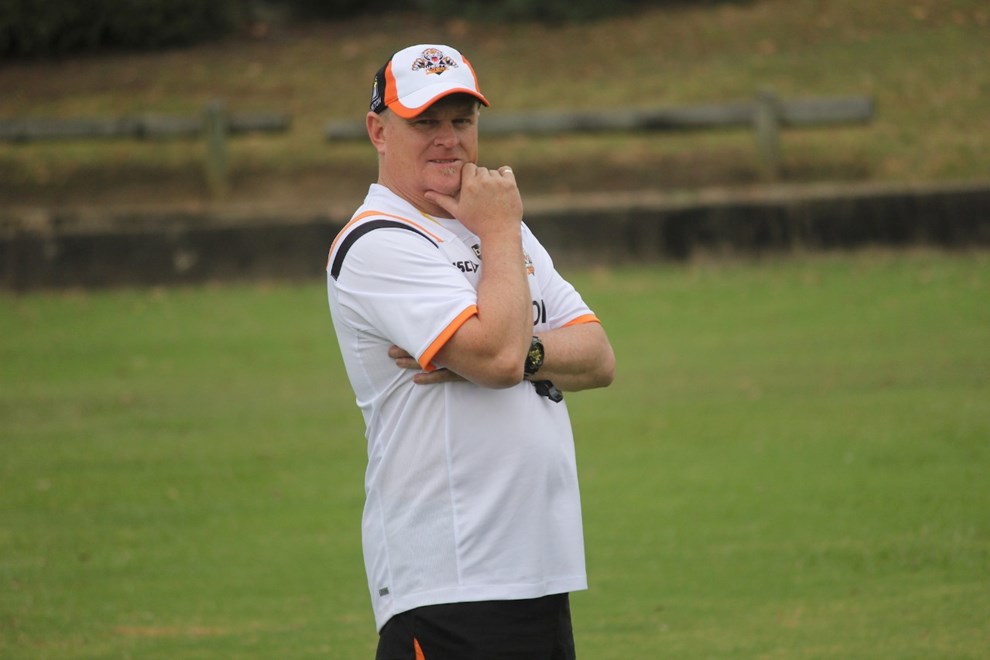 Wests Tigers Digital sat down with new Assistant Coach Matt Cameron to talk about pre-season training and how the team is shaping up for the start of the 2015 season.
See what he had to say about the return of players from the Four Nations, dealing with injuries, attacking tactics and more in the full transcript of the Q&A below.

* * * * *

WT: Two months into pre-season training now, Matt. How's it been?
MC: It's been excellent. We've had the seven week pre-season training period leading into Christmas and now we're in Week Two post-Christmas. This week has been really good — we've been out at Campbelltown all week, had a day off in the middle and had an open training session out there too which was great for the boys after a tough week. Back to Concord Friday, but yeah, it's been a great week. We've put a lot of new systems in place — some are a lot different to what the boys have done before; some are just a little bit different from last year — but the boys have responded really well to all of that so far.
WT: As you say, there's been plenty of changes this year with the new coaching staff and those new systems in place, but the energy still seems really good from the team. That must be pleasing for the coaches to see?
MC: Like anything, whenever you change something, it new takes time to get used to. Having said that, whenever the players can see there's a benefit and a way of improving and becoming better, that's always good too. The really good thing is that, as coaches, we've had an incredible amount of buy-in from the players in regards to what we're doing.
As I said, they're different systems — some are complex, some are easy — but the players themselves have thrown themselves in 100 in respect to getting their heads around it all. And the proof is in the pudding. Some of the sessions we've had, particularly since we've come back since the Christmas break, have been really good. There's been really good energy amongst them, and they're getting through the work.
Unite. Commit. Achieve. Show your support in season 2015 by becoming a member today!
WT: How much of a boost is it to have the Four Nations guys back in full training now to give it just a little bit more of a "full team" feeling?
MC: It's great. They're obviously very good players in their own right and them coming back into the group has really taking training up another notch.
It's also good to have them back because some of them are in really key positions; obviously Robbie [Farah] at hooker, Woodsy and Marty in the front row — a lot of the stuff we've been doing regarding team-oriented stuff has been made a lot easier having those guys back on deck and ready to really get stuck in. It's a lot easier to get through and, as I said, they've really lifted the intensity up a notch.
WT: Injuries to key players has been a big issue for the Club in the last 12-18 months, but the positive signs are there now with many of those injured players now resuming training. How much of a boost has it been seeing those guys back running and doing all they can to get back to full fitness?
MC: It's been great, and we've purposely tried to do a lot of their rehab training simultaneously while the other boys are doing their field content. The reason for that is two-fold. First off, the guys that are in the mainstream training can see that the injured boys are doing everything possible to get back and working really hard, and secondly, the players that are in rehab can see what the rest of the team is doing and give themselves a goal of where they want to get to. Full credit too must go to Peter Moussa and the medical staff, Corey [Bocking] and Marcus [Kain] in the gym, and a lot of the work that Blake [McLean] is doing — all to getting the injured players from last year back on the field and also in regards to monitoring sports science and all of that with the guys healthy at the moment. We haven't had that mad pre-season injury toll that a lot of other clubs have, and that's been something we're working really hard to maintain.
WT: A new Assistant Coaching role for you, personally, and you've taken over the attacking side of things while David Kidwell focuses more on the defensive side… Without giving away the game plan for Round 1, what kind of things have you been working on with the boys in attack?
MC: The attack itself is a lot of stuff that JT has brought with him. Obviously JT and I worked together at Parramatta 10 years ago, so some it actually goes back that far. A lot of the attacking stuff is JT's structures and systems, and obviously he's put a big focus on that in pre-season. I think when people watch us play this year, they might not be surprised, but it'll definitely be different. It's not necessarily the most complex — it might seem that way on the field or in review — but when we've been coaching it to the players they've picked it up very quickly. Having some really exciting players in the halves there who have taken the new systems on board and are really thriving with it is also great to see. They're enjoying playing the structures and systems that we've put in place, and I think you're only going to see those guys in particular get better and better. We're only just scratching the surface with them now, which is exciting. So yeah, I think it will be good. There's a lot of footy all the time for all the players that are on the field. It'll certainly be good to watch.
WT: It's just two weeks until the Auckland Nines, then four weeks of trials and we're suddenly there for Round 1 against the Titans… What are you looking to get out of the boys in particular over the next six weeks?
MC: This time of year, you've been training for close to 10 weeks in some instances, so the first thing we want to do is take the plastic off, I guess, and let them play. And, as I said, we've been enormously impressed with everything they've done over summer.
In saying that too, we haven't picked a single team yet and haven't played a single game so until we start to play those games, I'm sure there will be bits in our systems that we need to go back and keep working on. There'll also no doubt be individual bits in the players games that they'll need to work on. Once we start playing those trials, that will give the fans and us coaching staff a really good indication of where the players are at individually and where they're at as a team. Those games will show what's working well that we need to improve on, and it'll also show what's not necessarily working as well as we thought and what we might need to tweak or pay more attention to. But one thing's for certain: it's an exciting team and we're going to play some pretty strong footy.