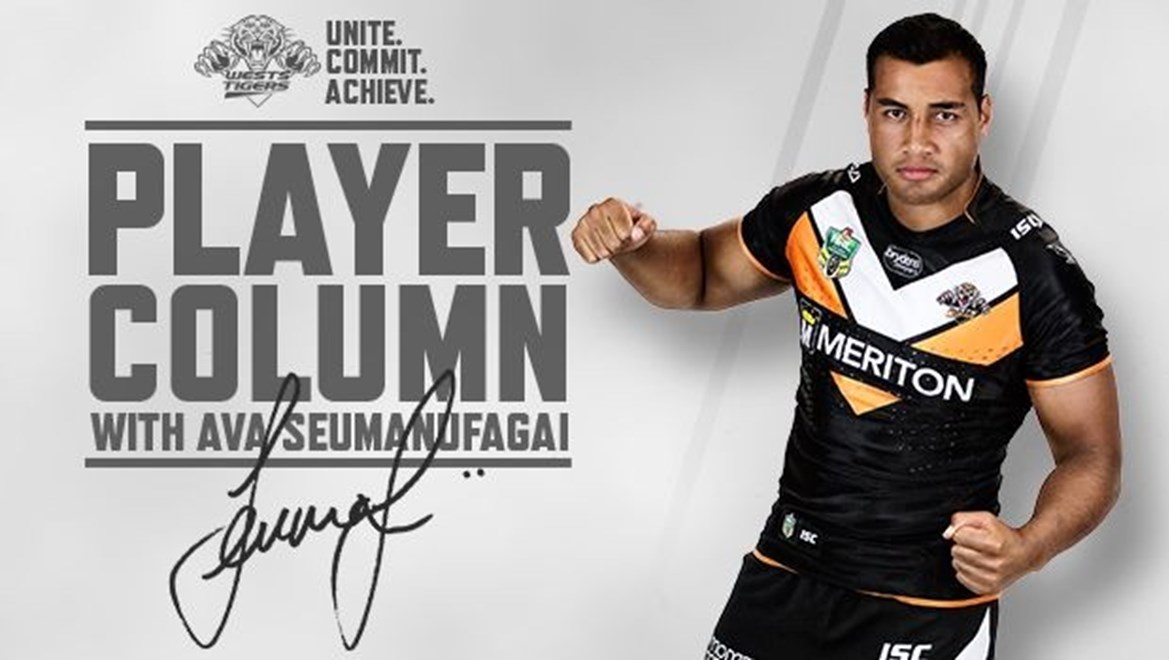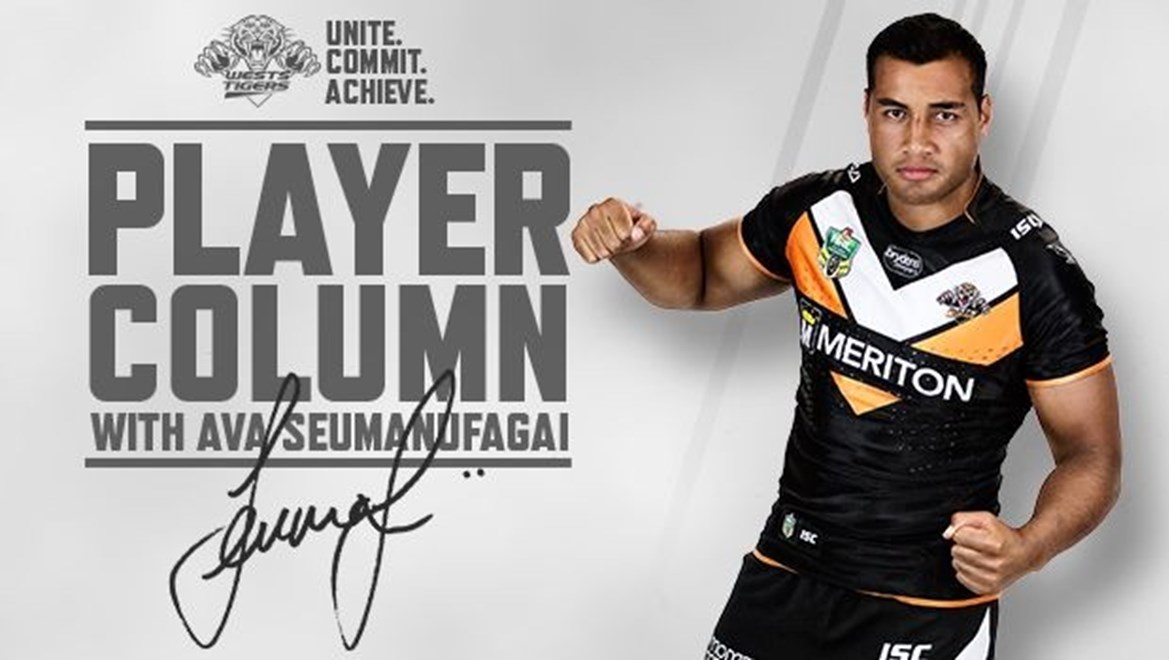 Each week, Wests Tigers forward Ava Seumanufagai will give a special inside look at his life in the NRL. Since making his debut early in the 2013 season, Ava has quickly amassed 40 NRL games for the Club, and will be looking for another big year in 2015.
* * * * *

First off, I guess I wanted to say hi. I'm Ava Seumanufagai. I grew up in Lower Hutt in Wellington, and I'm excited to be able to share my year ahead with you.
A lot's been said about the 2015 season with Wests Tigers about how new everything is, and I'd have to agree. It does feel like there's a whole lot more energy in the Club than before; it's almost like a whole new beginning for the Club.
Unite. Commit. Achieve. Show your support in season 2015 by becoming a member today!
I think that I've really bought in to what the coaching staff have brought to the Club, and I think that the other boys have as well. You can see the energy has lifted at training, and there's a great buzz around the team at the moment.
Training's been really good so far — it's good to have gotten this far through it already, to be honest. Pre-season is always a really tough time and it actually feels like it's going quite slowly when you're in it, which can make it hard.
But I guess the season starts soon and I'm really looking forward to it — it's just over a week until the Nines is on, and then it's and doing all you can do be there in Round 1.
For me, I think it really helps not only having a full pre-season under my belt, but also having a full year in 2014 as well to try and build off.
I didn't miss a week last year — the only NRL game I didn't play I played in State Cup up against Newcastle — so having that under my belt and then a full 11 weeks or so of pre-season training now has really set me up for a big year.
I learned a lot last year, I think. It was only my second year in the NRL and I think I took a lot from having those highs and lows during the year.
I'm really looking forward to trying to recapture what we had at the start of the year last year with myself, Marty [Taupau] and Jesse [Sauaso Sue] coming off the bench.
There will be someone else coming on as well this year, so it will be good to see how we all work together off the bench and trying to help each other.
We're all big boys that come on, but we all have different things in our game — you see Marty has that explosive side in attack, Jesse is a really good defender in the middle.
And I've really been impressed with some of the young guys coming up into the squad this year in pre-season training — they'll add a bit too.
Young Dallas [Graham] has such a powerful leg drive after contact too so he's one to watch… so I guess there's plenty of options and a nice mix across us all.
This week is a big one for us, so the body is feeling pretty sore at the moment. But the good thing is that when I recover, I'm feeling really fresh.
We've got a day off today, and then back into it tomorrow, so a good chance to rest up.
It's hard to explain, but I'm just loving coming to training and being with this group. I'm feeling fitter this year than I ever have before, and I've lost a bit of weight too.
Not quite sure I can play the 80 yet, but we'll see how it goes!
That's it from me this week. I'm looking forward to seeing some of you at our Members Party on Friday — I'll speak to the rest of you next week, where we'll talk a little bit more about our team and the Auckland Nines.
Cheers!