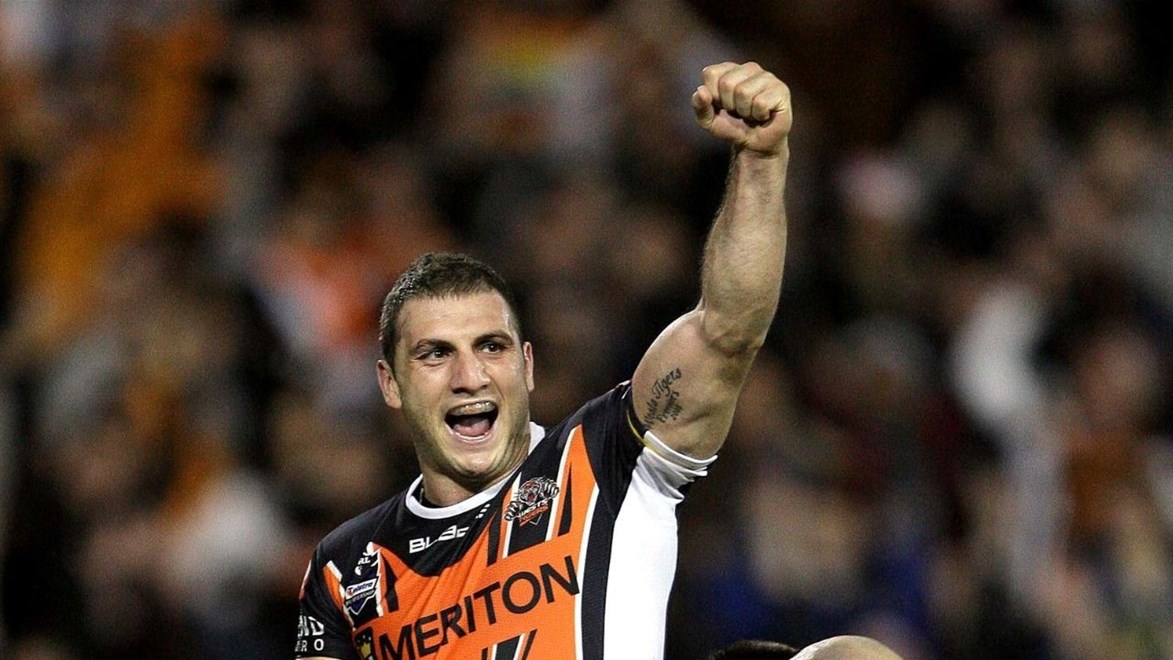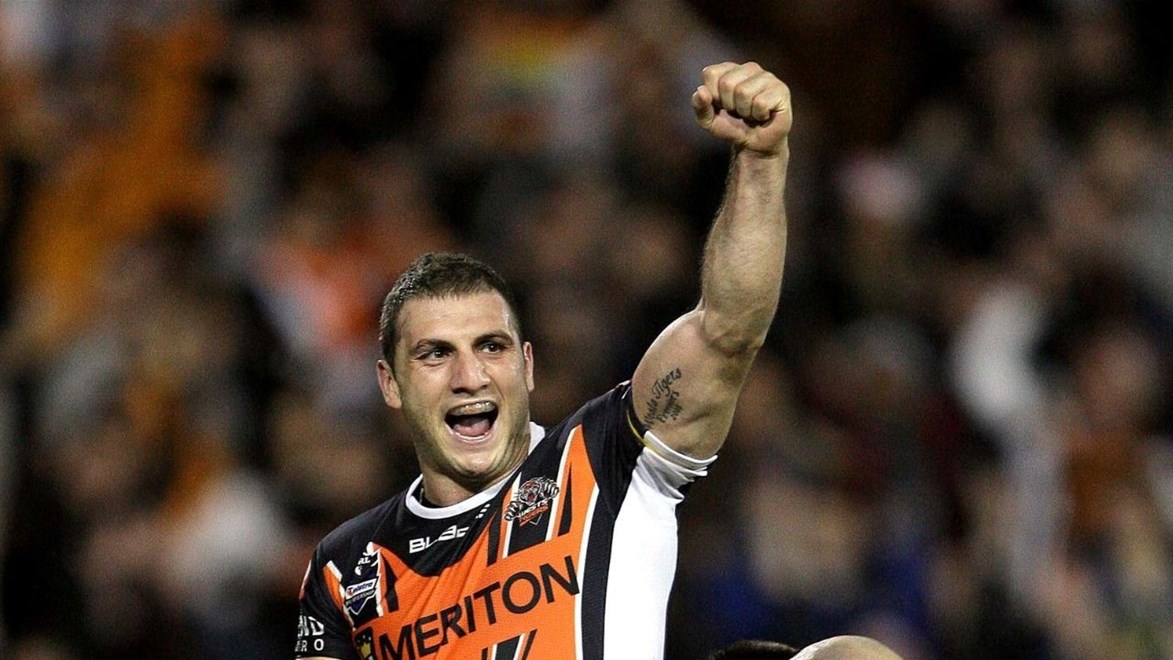 As part of Fox Sports' NRL Club Day, watch 10 famous Wests Tigers wins from the past 15 seasons back-to-back on Friday, January 23, 2015.
Starting at 12:00pm AEDT on Fox Sports 1 (Ch. 501), Wests Tigers' thrilling 26-22 victory against the Manly-Warringah Sea Eagles in Round 1, 2010 will kick off proceedings, with a string of memorable victories to follow over the course of the day.
A full list of the matches and results are available below, so make sure you tune in and re-live some spectacular wins — all in preparation for the 2015 season!
Unite. Commit. Achieve. Show your support in season 2015 by becoming a member today!
Fox Sports NRL Club Day — Wests Tigers
12:00pm — Wests Tigers 26 def. Manly-Warringah Sea Eagles 22 (R1, 2010)
1:00pm — Wests Tigers 22 def. Parramatta Eels 16 (R2, 2002)
2:00pm — Wests Tigers 50 def. North Queensland 6 (Qual. Final, 2005)
3:00pm — Wests Tigers 17 def. New Zealand Warriors 16 (R2, 2000)
4:00pm — Wests Tigers 46 def. Cronulla Sharks 6 (R21, 2005)
5:00pm — Wests Tigers 24 def. St. George-Illawarra Dragons 15 (R1, 2006)
6:00pm — Wests Tigers 12 def. Brisbane Broncos 10 (R23, 2003)
7:00pm — Wests Tigers 17 def. Newcastle Knights 16 (R13, 2011)
8:00pm — Wests Tigers 18 def. Canberra Raiders 10 (R4, 2000)
9:00pm — Wests Tigers 19 def. Canterbury-Bankstown Bulldogs 12 (R13, 2010)