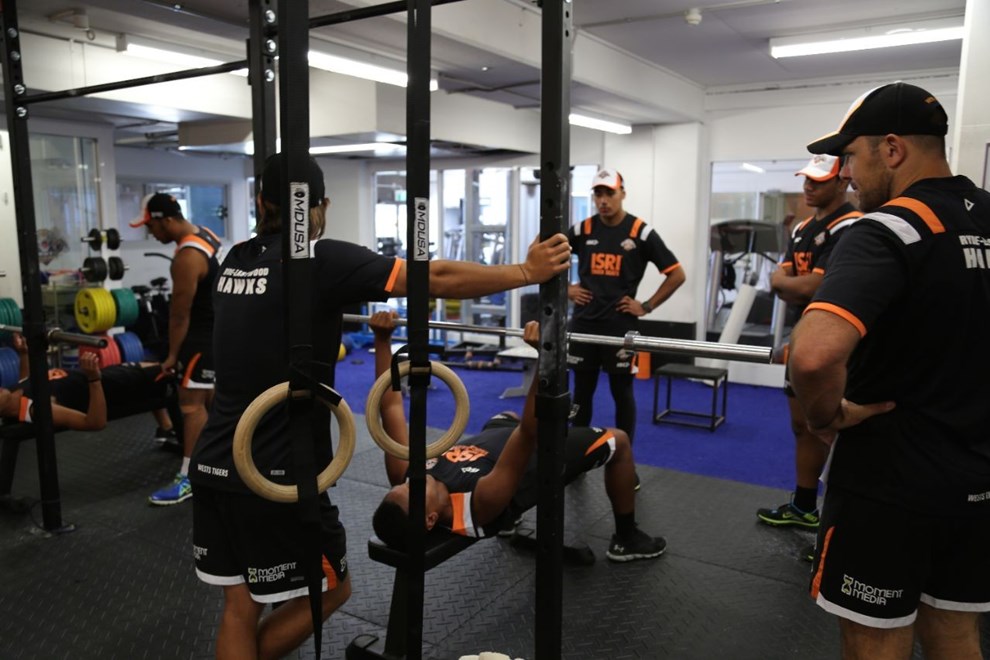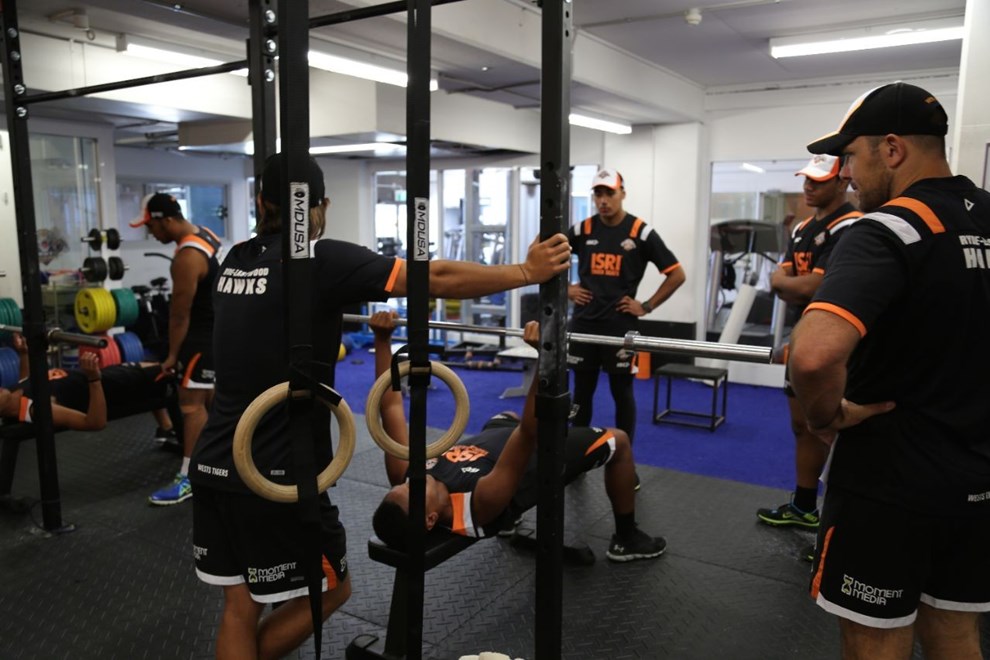 Players from across Australia and New Zealand are taking part in a three day scholarship camp at Wests Tigers this week — giving them a taste of what training for the NRL is like.
Wests Tigers have been running the scholarship camp in various forms for nearly a decade now, with another group of approximately 20 up-and-coming players contracted to the Club taking part in the three-day camp at Concord Oval.
Addressed by NRL Head Coach Jason Taylor upon their arrival, the players quickly went into the gym where they were put through a tough session by former players Liam Fulton and John Skandalis. The group then took the field in the afternoon for a full skills and opposed session under the eye of NRL Assistant Coach Rod "Rocket" Reddy.
Over the three days, the group will get a snapshot of what training for the NRL is like with a number of different activities and sessions with various coaches, including:
Core exercises with NRL Sports Science and Strength Coach, Blake McLean
Video analysis with NYC Head Coach, Brett Kimmorley
Speed and agility with NRL Strength and Conditioning Coach, Marcus Kain
Defence training with NRL Assistant Coach David Kidwell
Career choices with NRL Career Coach Debbie Brewin
Nutrition presentation with NRL Physical Performance Manager, Corey Bocking
Game preparation with NRL Head Coach, Jason Taylor
Unite. Commit. Achieve. Show your support in season 2015 by becoming a member today!
NRL Head Coach Jason Taylor said that having the scholarship camp at Wests Tigers for the three days would be a huge benefit for the players involved, and said he was looking forward to seeing the rewards from their development in years to come.
"I think it's really good to get such a young group in here," he said.
"They've still got a long way to go with their development, but you can see already there's some serious talent in the group, and the experience and the lessons that those guys will learn over these three days will really help them in their football careers.
"We've seen plenty of guys come through this Scholarship Camp and move on to bigger and better things," he said. "Someone like Lamar Liolevave, who has played Junior Kiwis and joins the NRL squad this year, was in this same camp not that long ago.
"So the reward in running a camp like this is definitely there, and hopefully we'll see many of these young guys back here in the next two to three years."