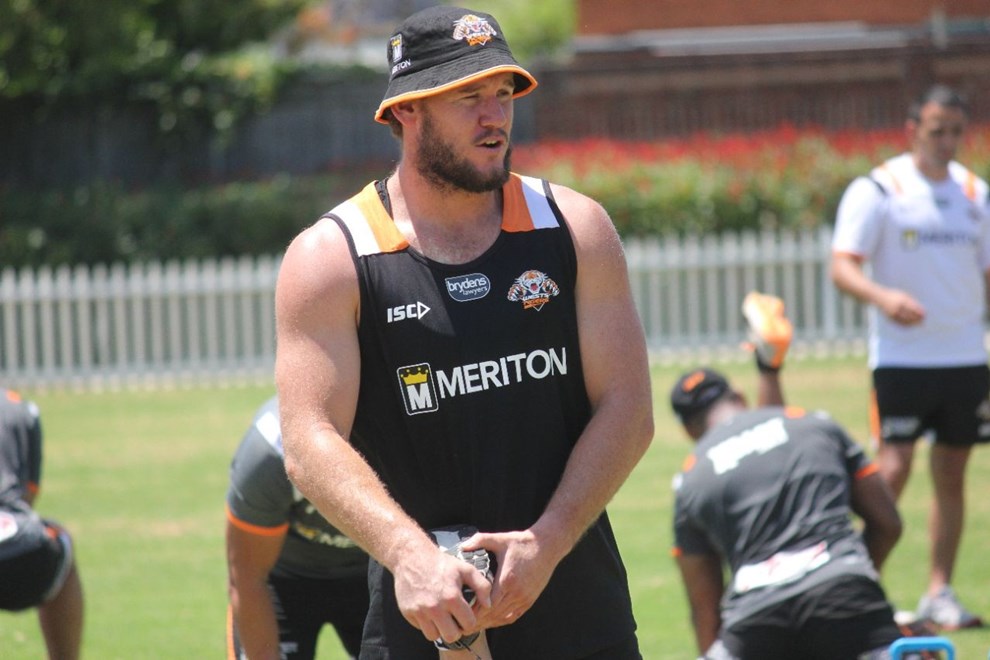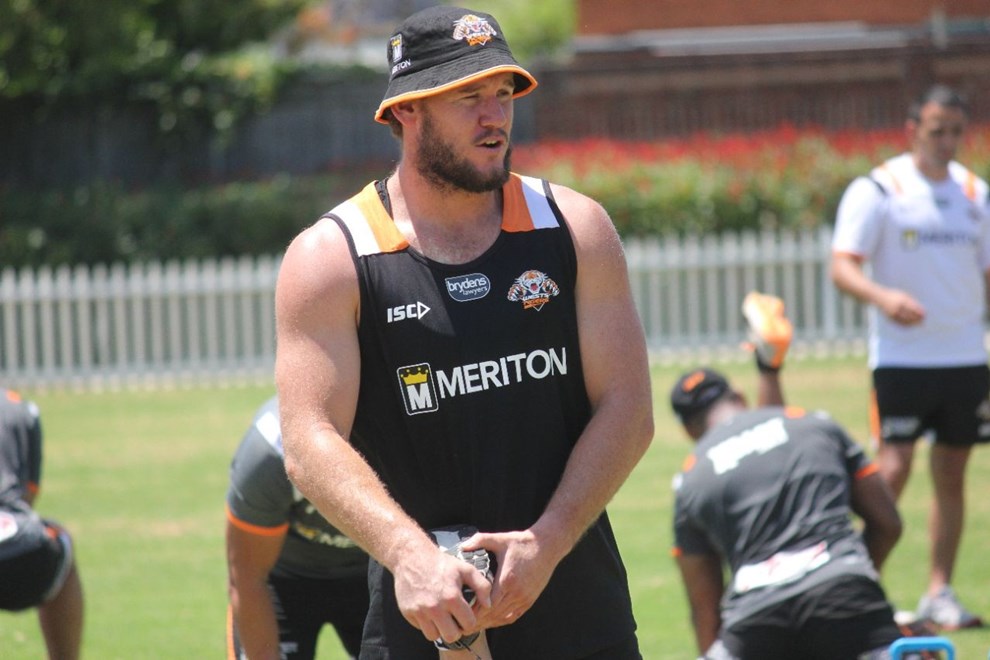 THE 2015 Auckland Nines might be billed as a tournament for speed and agility, but Wests Tigers forward Jack Buchanan is adamant there's still a role for the big men to play when they take the field this weekend at Eden Park.
Buchanan, who played just the four NRL games in 2014 after chalking up 23 appearances in his debut season in 2013, is one of 10 forwards selected in Jason Taylor's 18-man squad for the competition — defying the pattern to send as many outside backs as possible.
And while the Culburra junior says the format of the competition certainly accommodates more for wingers than front-rowers, he's also careful not to underplay the significance of his role in the team, along with the Club's others forwards.
"Yeah, it's a bit of a different team that we're sending this time to the Nines," said Buchanan before departing to Auckland. "There's more forwards in the team than backs, which is different to most teams, but it's still quite good.
Unite. Commit. Achieve. Show your support in season 2015 by becoming a member today!
"A lot of the time, as a forward, you give yourself a bit more of a chance than a defender in those one-on-one situations — which happens all the time in the Nines — so there's a bit of an advantage for us bigger guys there.
"We saw some great tries by big men last year — think [Aaron Woods] Woodsy got one for us even — so there's still an important role for us all to play.
"I think the biggest thing is just to make as many metres as you can coming out of your own half. The keys for forwards are to get good play-the-balls and offload as much as possible, and try to draw a few defenders in and make space.
"Without the forwards doing that, there isn't as much space for the backs, so it's really key that guys like myself, Ava and Sauaso really step up this weekend."
"I always kind of pride my game on fitness and work-rate," he said, "so I've always been a little bit faster than most and should hold my own at the Nines.
"But having said that, you can do as much training and running as you want in pre-season and think you're completely ready to go, and once you step out on that football field, you're blowing pretty hard in the first few minutes!"
Despite the Club being clear outsiders in terms of favouritism and a number of international players rested from the tournament, Buchanan believes that the format and structure of the Nines means that absolutely anything can happen.
Especially with all 18 players desperate to prove their worth to Jason Taylor.
"You can't really predict who is going to win in the Nines," said Buchanan.
"I guess many obviously thought the Warriors were going to win the whole thing with how good they were playing in the group stages, but then North Queensland came from nowhere, played some really good football, and took the title.
"In many ways, I think that is something we're looking to as a bit this year.
"We've got some of our international boys rested from this one, but I think that opens new doors for some of our young guys to really step up. You've got guys like Manaia Cherrington and Delouise Hoeter going again; Lamar Liolevave and Salesi Funaki heading over too — they're all freaks of athletes and they'll be just as good as anyone else on that field.
"Everyone's going to be giving it their all, and it's a good insight for JT to see what we're like on the field for the first time since he took over as coach.
"That in itself is plenty incentive for me, and I'm sure it is for the other boys too."