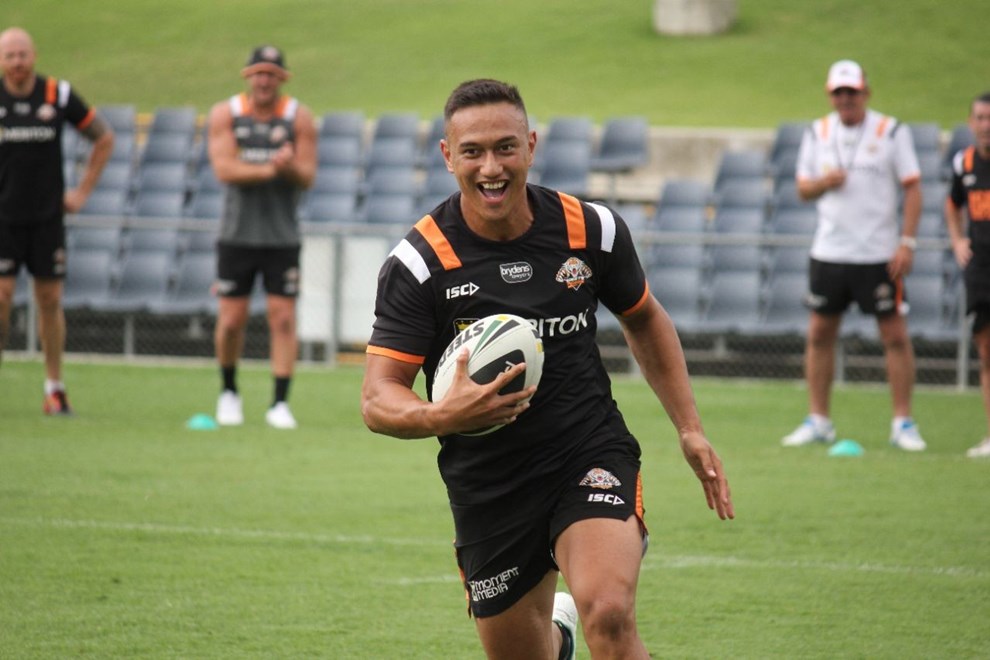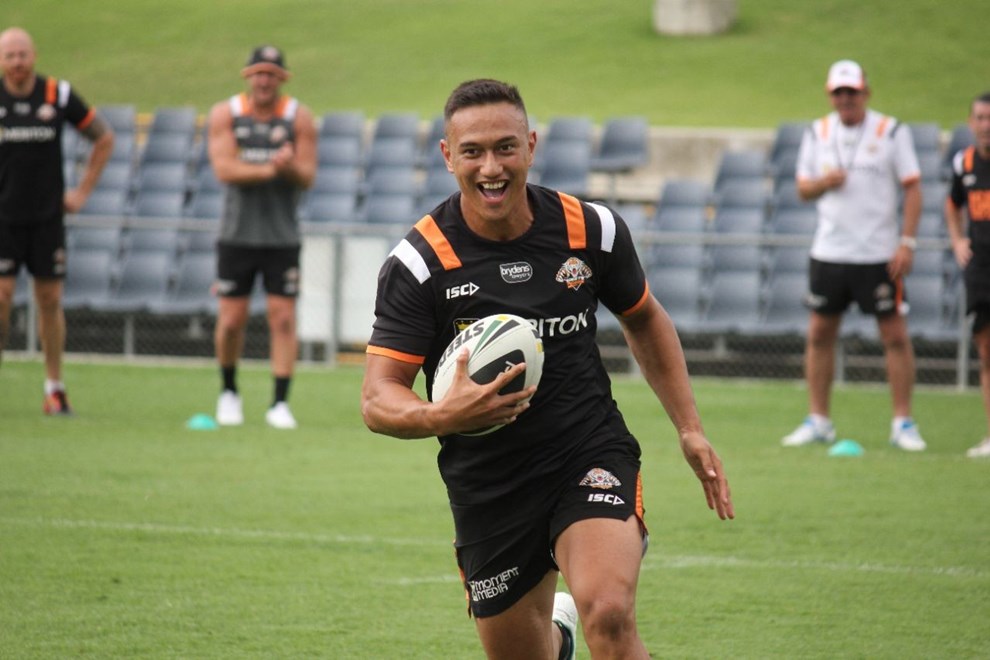 Having witnessed the frantic style of the Auckland Nines in 2014, young gun Manaia Cherrington says he expects the standard to increase even more this year.
After playing in New Zealand recently for the Junior Kiwis, Cherrington said that he thoroughly enjoyed his brief experience of the Nines in 2014, and was looking forward to taking in this year's competition firsthand on the field again.
"It was awesome playing in the Nines last year," reflected Cherrington.
"I was lucky enough to get picked in our squad; I didn't really think I'd get to play at all.
"We had Robbie [Farah] there and we play the same position, and you're not really going to take him off the field, so I didn't think too much of it, but was just stoked to get on the field and take it all in firsthand, to be honest.
"The atmosphere of the stadium was just awesome.
"[Eden Park] is a special place to Kiwis, and getting the chance to play in front of my family back home is something that I'll definitely hold on to.
"It's just unreal to be going back there again this year."
The elusive hooker — who moved to the Club's full-time extended NRL squad in 2015 after being named the NYC Hooker of the Year in 2014 — said that while he expected the conditions and style of the game to be the same in this year's competition, the standard of the game itself should lift as teams learn more about how to play Nines.
Something which Cherrington says, will be a great sight for the fans in 2015.
"The Nines is just so fast," he said.
"That's what you expect when you've only got nine players out there, but you don't actually see how fast it is until you're on the field.
"I like to get out of dummy half and really take advantage of that space around the markers, so I'm used to a quick game, but even for me, it was just really quick.
"I think you'll find teams are a bit more switched on with how to play this year."
"Last year was the first year [of the Nines] and while it was fast, all you really knew about how to approach the game was that it was going to be different to a normal game. I think this year teams will have a bit more of an idea on how to approach it, and you'll see teams play a much higher quality and more entertaining brand of footy right across the park.
"That's great for the fans and will help make it an even better atmosphere this year."