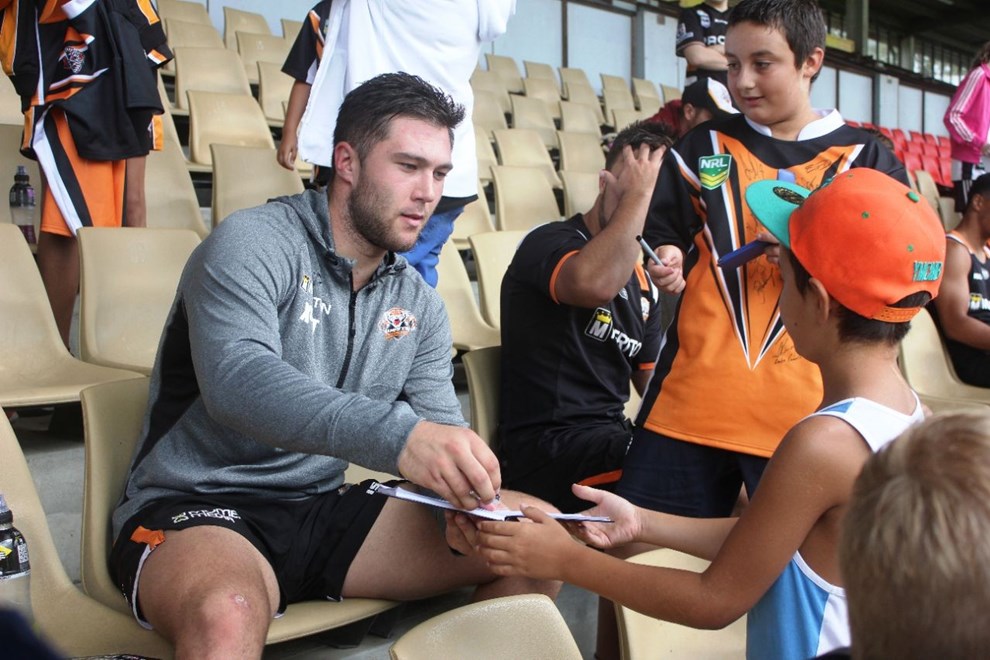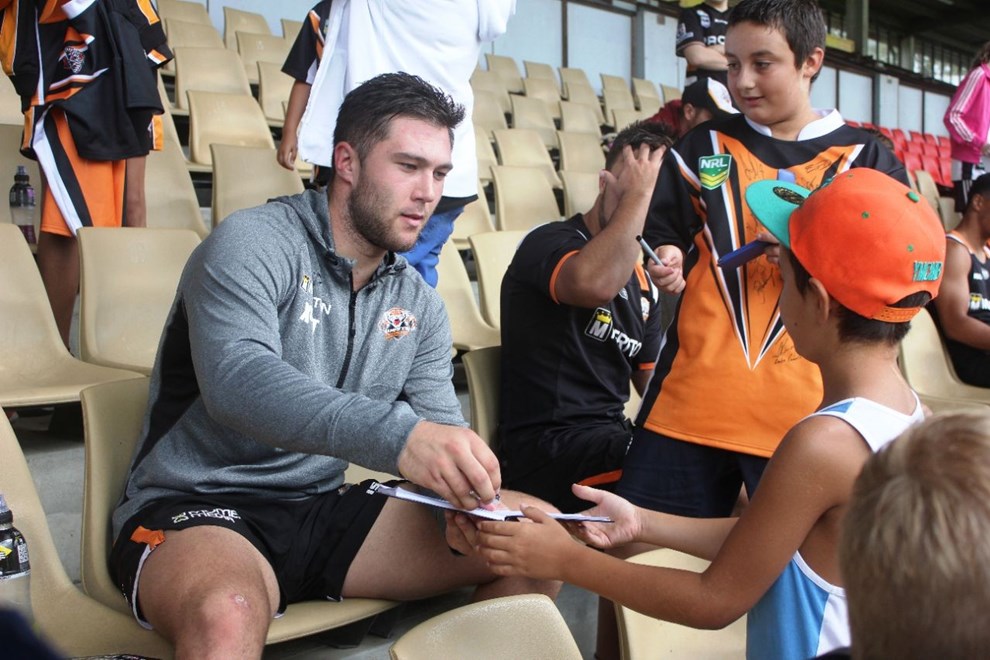 Students across the Mid North Coast are getting ready for a special visit, with the Wests Tigers making their way to town for the 15th Annual Community Carnival.
Throughout their three day stay from Monday 2 – Wednesday 4 February, the Wests Tigers will visit 8,000 students in 27 schools across the area.
Players making the journey from Sydney to the Mid North Coast include James Tedesco, David Nofoaluma, Curtis Sironen, Tim Moltzen and Keith Galloway.
Unite. Commit. Achieve. Show your support in season 2015 by becoming a member today!
Community Carnival sees players from every club visit local and regional communities across Australia and New Zealand throughout February.
The community message of this year's event is "Wellbeing", focussing on everything from nutrition and healthy eating, to regular exercise and mental health.
"This is a particularly special Community Carnival as we celebrate 15 years of the program," said Adam Check, Head of NRL Community.
"Community Carnival has made a tremendous contribution over the years on important societal issues such as bullying and social inclusion.
"The program has demonstrated that the Game, and our Ambassadors and players, can impart positive messages that students and young people will observe.
"With more than a quarter of Australian children classified as overweight or obese, the message players will take into schools this year is a simple but important one – taking care of your diet, physical fitness and mental health is vital to your overall wellbeing," said Check.
Over the four weeks of Community Carnival (February 2 through to February 27), NRL players are expected to reach a staggering 250,000 kids across 300 towns and 900 schools, and deliver 80 Junior League clinics.
Players will be armed with teaching resources acknowledged by the Australian Curriculum, Assessment and Reporting Authority (ACARA), which demonstrate how important nutrition, physical activity and mental health is to overall wellbeing.