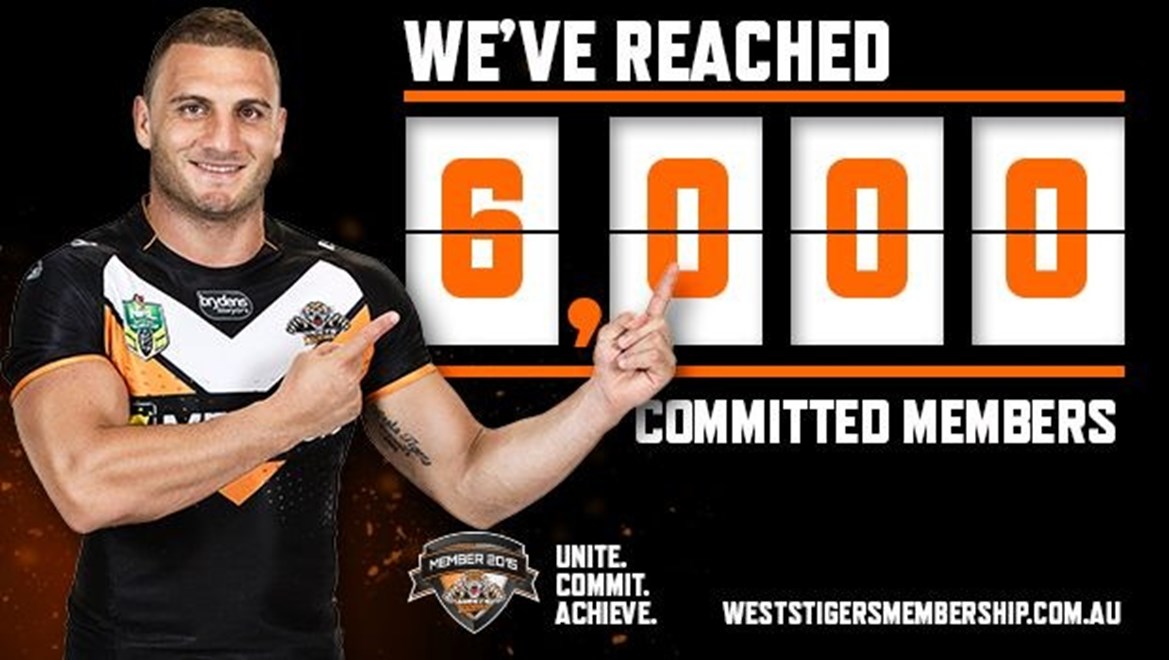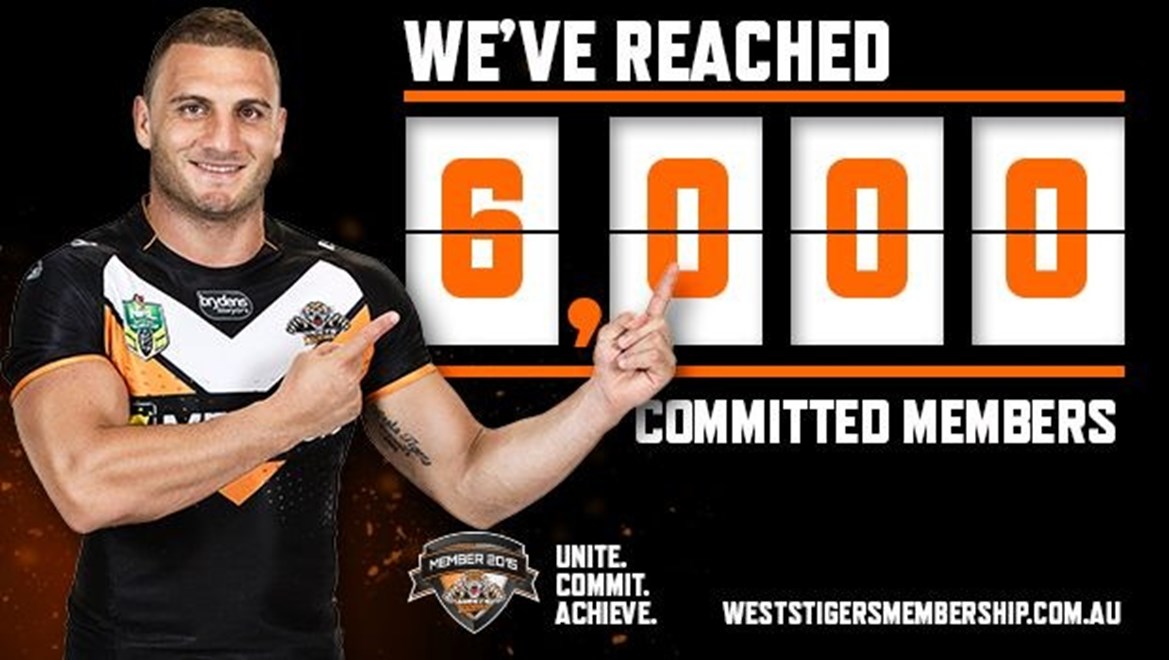 Wests Tigers are pleased to announce that the Club has reached 6,000 Members for the 2015 NRL season.
The Club is currently tracking well ahead of 2014 Membership numbers, at the end of January last year there were 4,720 Wests Tigers Members.
Wests Tigers CEO Grant Mayer thanked those who had already committed to the Club for the coming season and with Round 1 quickly approaching said he is looking forward to welcoming more on board in the coming weeks.
Unite. Commit. Achieve. Show your support in season 2015 by becoming a member today!
"On behalf of Wests Tigers' players and staff I'd like to thank those Members who have already joined us for season 2015," said Mayer.
"It's hard to believe that we're about to play football again but we're excited to be heading back to Auckland this weekend and hit the field with a young and exciting side.
"It's impressive how Jason Taylor and his coaching staff have gelled with the playing group in a short period of time," he said.
"While we see this on a daily basis at the Club I think it's definitely having an impact on our supporters as well with Membership sales tracking well.
"The Club is holding its first ever meeting of Members on Sunday 8 February which is open to all Members who hold Full Season packages and above which is something we're excited about," said Mayer. "It will provide a great opportunity for us to share information about the Club with these valuable Members, and also get their feedback."
The Club has also made a number of changes to the 2015 Membership packages, including introducing a new top tier category, Elite Membership, and bringing back the popular Out of Town Membership. For more information on Wests Tigers Membership call (02) 8741 3300 during business hours or email membership@weststigers.com.au.