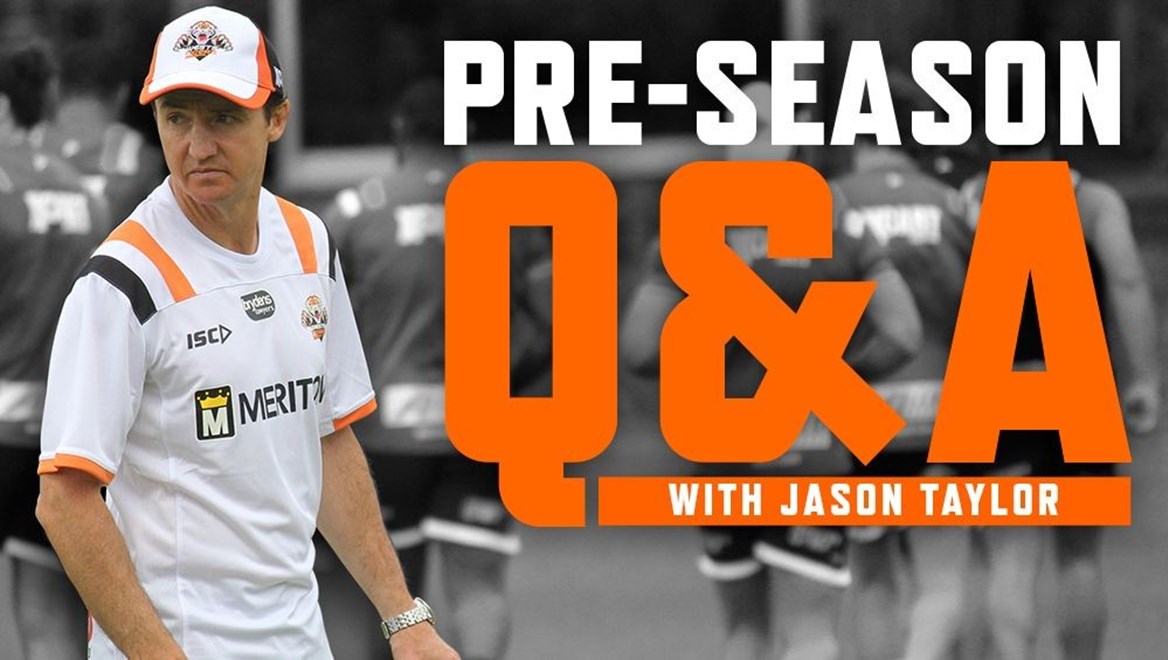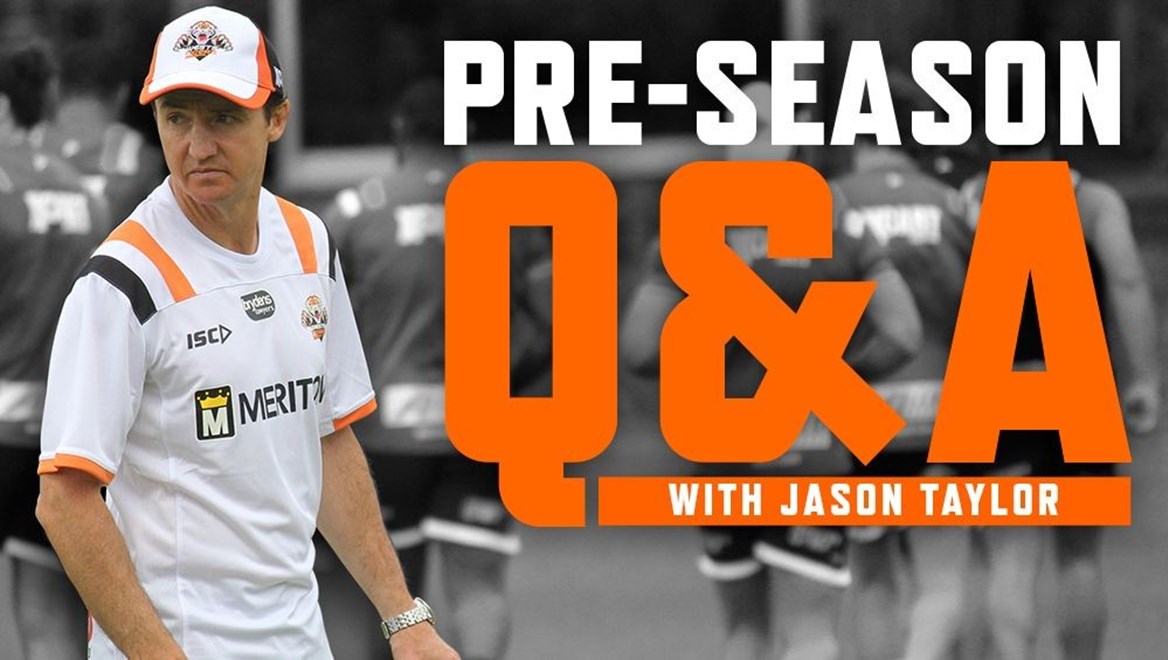 Pre-Season Update with Jason Taylor
With just over one month until the NRL season gets underway, Head Coach Jason Taylor provides an insight into the Club's preparations for the upcoming trial matches and also his thoughts on how the team fared in last weekend's Auckland Nines tournament.
With the NRL Auckland Nines now done and dusted, were you happy with how the team performed?
"The Auckland Nines was a really positive weekend for us, I was really happy with the effort from the guys. The biggest thing that we focused on was just continuing to work on what we have been doing each week at training since November. We didn't plan to play a Nines style of footy, the plan was to keep practicing the things that we had been working on and the results were really good."
Making the quarter finals is a really good result for the Club isn't it?
"It's a really good sign that we are heading in the right direction. I was really confident that we had improved as a team, but we were only judging that on the training that we had been doing and playing in opposed sessions. It was good to practice that stuff against genuine opposition, albeit in a Nines format, and it was clear that we are making progress."
How much confidence do the younger players take from the tournament, especially making it through to the quarter finals?
"I'd be lying if I said that everyone didn't take some confidence from it. Going back to what I said earlier, we continued to work on the things we have been practicing and we got good results. It's a clear sign that we are heading in the right direction."
Who were you most impressed by during the tournament?
"I was impressed by the attitude and effort from everyone, it was really clear across the group that everyone had bought into what we had been trying to make happen and that showed. I thought Kevin Naiqama was a standout, just with some of his defence and that's how he has trained, he has been really impressive."
Unite. Commit. Achieve. Show your support in season 2015 by becoming a member today!
Does that tournament give you more of an idea on team selections for Round 1?
"It helped us a little bit on team selections but we won't react too quickly in relation to some of the stuff we saw at the Nines, just because of the fact that it was the Nines format. We've got a NSW Cup trial this weekend and then we play Parramatta the following weekend, so that is where we will make the real decisions in relation to where guys are at as far the starting team for Round 1."
Were there any injuries from the tournament?
"No major injuries, no."
We have a NSW Cup and NYC trial match in Camden this Friday night, can you tell us a little bit about who will play in that match?
"None of the Nines guys will back up and to be honest the majority of the full-time squad will rest this weekend. I believe that most players, in particular the top-liners, only need two trials. After this weekend we still have the Parramatta game and the Sharks game. So this weekend is a trial where we will play our NSW Cup guys and give some of our better Under 20s an opportunity to play a NSW Cup trial. That gives Brett (Kimmorley) a chance to have a look at a lot of the extended squad that he has got in the Under 20s."
The following week we head to Alice Springs to play the Parramatta NRL side, and it's an important trial match for the Club isn't it?
"The trials are a chance to test what you have been doing in training. As I said, we were happy with the results at the Auckland Nines but 13-a-side is going to be a step-up for us. I'm just looking to see that guys have understood the things that we have worked on and are able to do them when the pressure is on in a real match format. We have done plenty of '13 v 13' at training, but it always steps up a level when you are playing against another NRL Club."
Will most players be on deck for that game?
"We have a NSW Cup and NYC trial the following day at Windsor also and the only reason that players won't play at either of those trials that weekend is if they are injured."
Looking ahead to the Cronulla trial match at Campbelltown Sports Stadium on February 21, you will have more of an idea of your Round 1 side and can fans expect a strong team to be named?
"We will be getting close to what the starting team will look like in Round 1 when we play Cronulla. I think that is how most teams will take that last trial. It will be a game where both teams will pretty much start their first 13 in a least the first half of that game."
Overall, have you been happy with how the team's preparations have been going during pre-season?
"Yeah I have been. I have been really happy with the attitude of the guys and I have been pleased with their application. I have been happy with the training program we have set for them, I feel that we have made the most of the time that we have sent with them, but we will know more about how well we have done over the next few weeks."
With the NRL season not too far away, what can Wests Tigers Members expect in 2015?
"Everybody at the Club is working enormously hard to improve our performances and I'm really confident that we are going to do that. I'm not sure where will get to but I'm confident that anybody who gets on board as a member this year will be impressed by the efforts from the team each week."