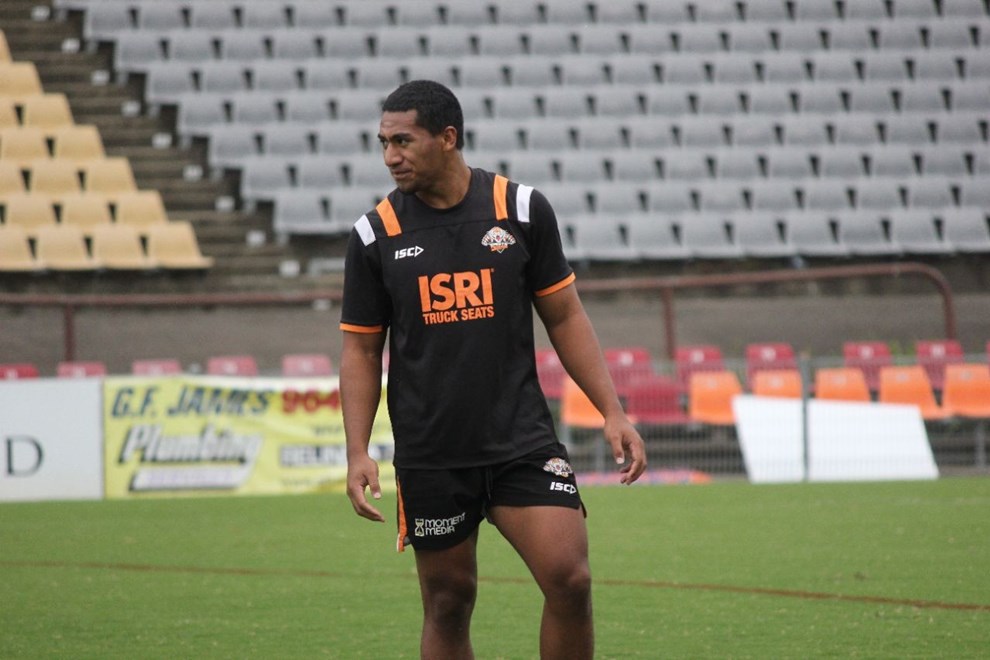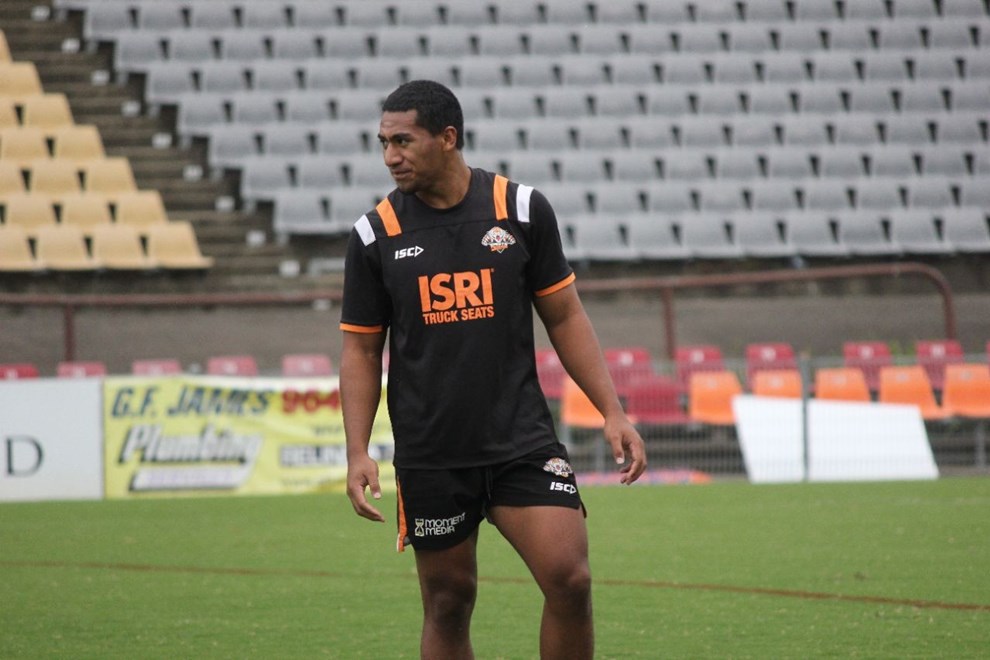 While the return of trial matches is an exciting time for every NRL player, few will be more excited than Wests Tigers NYC centre Marion Seve.
A highly-rated Australian Schoolboy in 2013, Seve began season 2014 with plenty of promise and potential; scoring five tries in his opening four matches before seeing his season cut short due to a shoulder injury suffered in his side's win against Manly in Round 5.
The Keebra Park product would require extensive shoulder surgery — seeing him sit on the sidelines for the remainder of the year as his side made a run deep into the NYC finals before being eliminated against the Brisbane Broncos.
Unite. Commit. Achieve. Show your support in season 2015 by becoming a member today!
And while Seve admits that watching the team for so long was frustrating to say the least, the wait will seemingly all be worth it on Friday night.
"Yeah, it was tough watching the boys out there," reflected Seve.
"There's a part of you that just wants to be out there playing footy but there's also a part that wishes you could be helping the boys when they're finding it tough.
"We've built such a strong bond here at the Club and I didn't want to feel like I was missing out — I wanted to be out there every week.
"But I guess that's part of being injured, and it's part of what makes me so keen heading into this week. I know it's only a trial, but for me, it's my first game back and something that I've been looking forward to for a long time."
Exactly 10 months, in fact, since that injury suffered back in Round 5.
307 days.
43 weeks.
21 NYC games.
Not that Seve's counting.
"I think the biggest thing throughout it all," he said, "has been taking it just day-by-day.
"When you first get injured and you know you're going to be out for a while, it's hard to see the big picture and remain focused.
"I nearly made it back at the end of the year for the NYC finals, but didn't get there in time, and after that, I knew I just had to grind it out, stick to my rehab, listen to the physios and do all the right things to get back in pre-season.
"I just tried to get that little bit stronger and better every day, and I knew that day would one day come when I made it back.
"And Friday is that day, so I'm really excited about it."
Perhaps even more exciting about Seve's return is the fact he'll be stepping up in competition — playing in the centres for the Club's NSW Cup squad against a strong Wentworthville side containing the likes of Pauli Pauli and Adam Quinlan.
"I think it'll be a really good challenge for myself and a good chance to take on people who aren't just in the under-20's," said Seve.
"I'm looking forward to play against those older guys for the first time.
"I just need to touch the ball a few times and settle into it.
"Having the pre-season with the NRL squad will really help me with that, I think.
"I spent all pre-season running against guys who have played in the NRL a lot and getting tips from Chris Lawrence and Pat Richards and guys like that, so I think that will help me in knowing that I can hold my own against those bigger guys.
"My goal is just the same as any other game — play your heart out and do your bit.
"I'm just really looking forward to putting on that Wests Tigers jersey once again…"

* * * * *
Tickets for this tonight's match are available at the gate for $5 (Adult) and Under 18s will be free. All proceeds from the gate takings go to Camden Rams JRLFC.
NYC kicks off at 6:00pm, with NSW Cup taking the field at 7:45pm.
Click here to follow Wests Tigers on Twitter for all live scores and commentary.