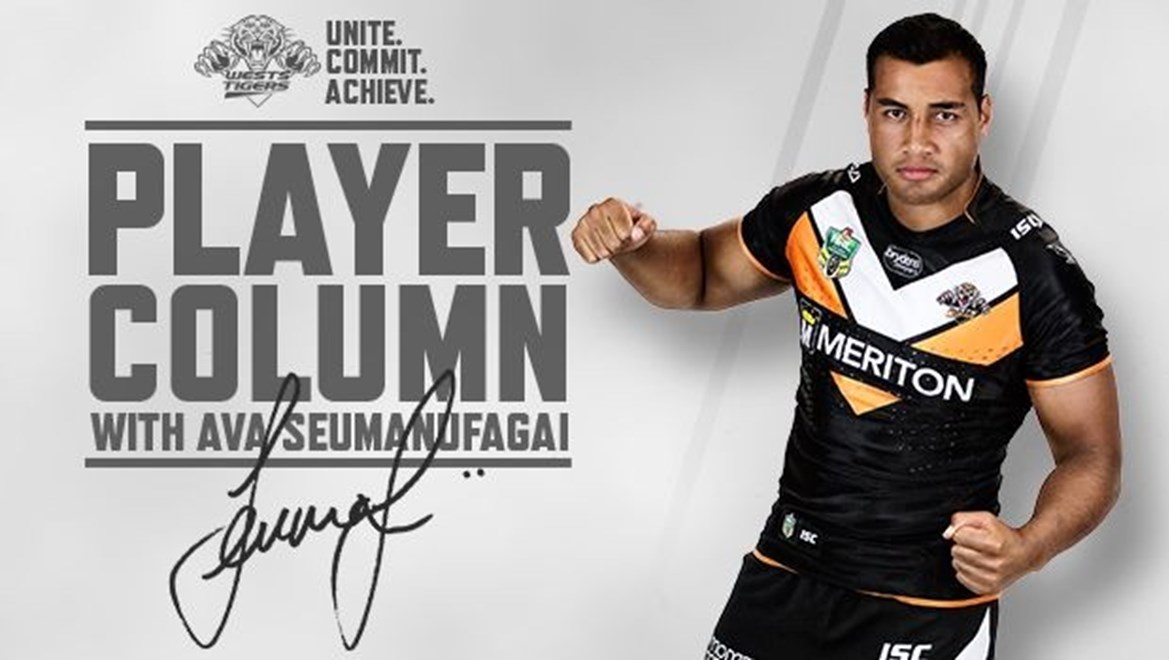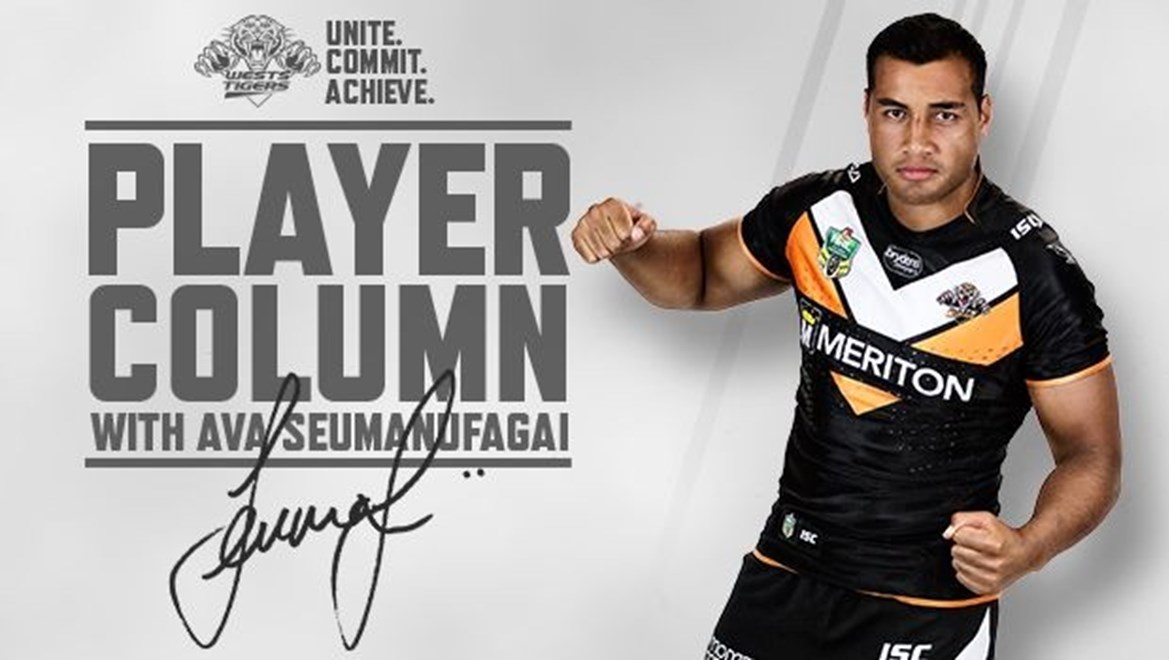 Each week, Wests Tigers forward Ava Seumanufagai will give a special inside look at his life in the NRL. Since making his debut early in the 2013 season, Ava has quickly amassed 40 NRL games for the Club, and will be looking for another big year in 2015.
* * * * *
Hey everyone! Good to be back for another week and to be back from the Nines! I had an unreal time over there and was just pretty glad that I got to play.
The crowd over there was insane, and I think it goes to show how big rugby league in New Zealand can be. I grew up there and there was always the rugby boys getting more of the attention, but I think now we're seeing more and more those league boys get some attention. I think the Nines is a good thing to continue on in New Zealand and in Auckland for that reason.
For me, it was extra special having some of my family in Auckland come to watch.
I think we had about 14 tickets in the end for all of them, so it was great to pop in and see them between games and see how much they now love rugby league and how much support they provide to me and the team.
I'm pretty sure that everyone who was there from us took something out of it.
You know, it's a different competition and all of that, but the skills you get there about managing your sets and positioning on the field and clock management — all those things will really help us during the regular season I think.
Unite. Commit. Achieve. Show your support in season 2015 by becoming a member today!
I guess as well there was a lot of things in attack and defence that we worked on in pre-season, and while those things will be more helpful during the 13-a-side, it was still really encouraging to see some of those things come off at the Nines.
After that first day, the boys were a lot more confident about their ability.
It was a good result for us to come first in our group and to make the quarterfinals because we didn't make it anywhere near that stage last year.
To get two wins on the first day was exciting, and it really gave the boys that were confidence that they could hold their own against the other teams.
I think definitely Kevvy Naiqama was one of the best for us at the Nines.
We always knew he was going to be key heading into the tournament in terms of his footwork and speed, but it was great to see him play well.
He played some quality minutes as well so that was really helpful for us, and he came up with some really big tackles in defence too which saved us.
I think Joel Luani also played really well too. You know, he played in the halves alongside Josh there pretty much all tournament with Manaia more at hooker, so I think he did really well out of position and getting through every game.
Those two for me were standouts from the tournament.
But it's time to look forward now, and I'll be cheering on our NYC and NSW Cup boys tonight in their first trial of the year against Parramatta I think.
No trial for me this week, but I'm looking forward to getting up there at Alice Springs and ripping in for the first time this year. I think we're up there for four days and it'll be good to go back there again — if I make the team, I guess!
We were up there last year with some of our State Cup boys, but we're taking a bit more a top-25 squad this year so it'll be a solid hitout I think.
I just can't wait to have that first run of the year.
I think Kevvy said to me today it's exactly a month until Round One, so it's kind of getting to that stage where all the hard work in pre-season has been done and now it's just about concentrating on getting some footy under the belt and really delivering a good first performance of the year. I'll talk to you more about that game next week. Bye!
Avis.