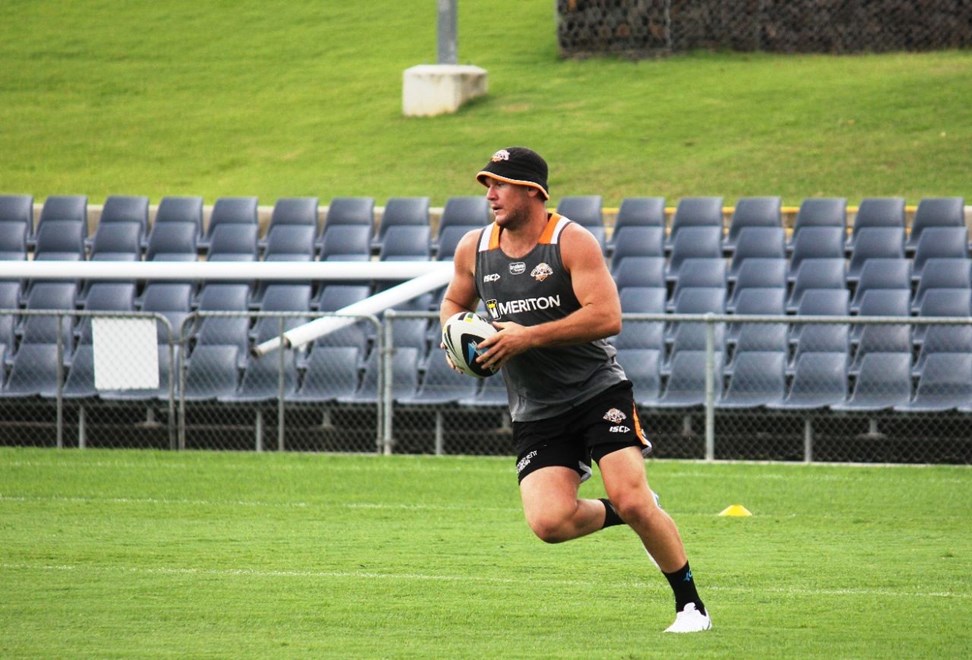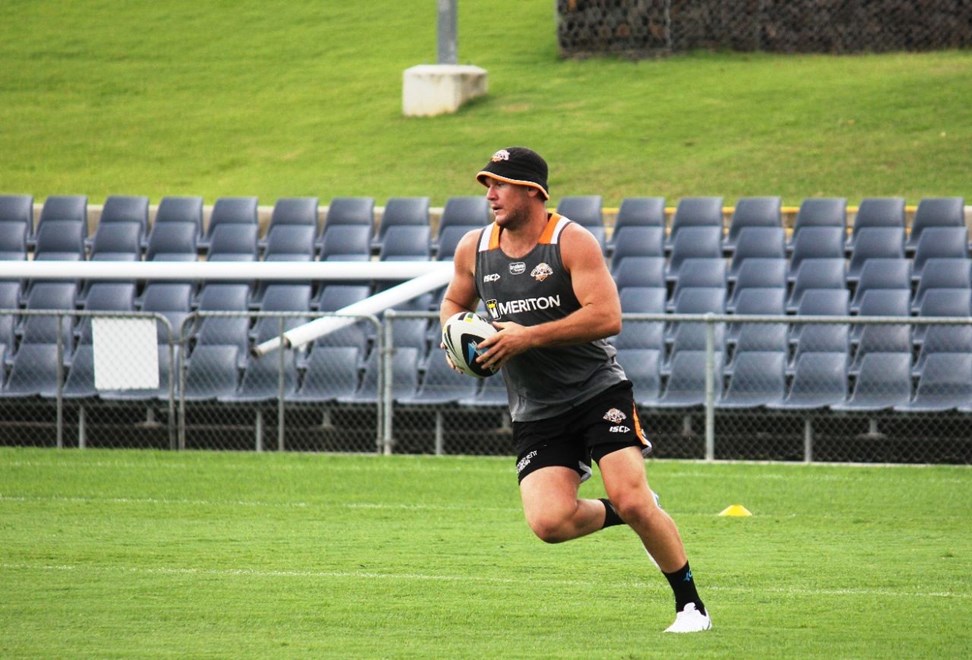 They say one of the best things about rugby league is playing with your mates.
And while Wests Tigers forward Jack Buchanan won't be short of friends when he takes the field in Alice Springs on Friday for the Club's trial match against the Parramatta Eels, there's a certain mate he's desperate to stop in his tracks.
"Yeah, I'm pretty close with Adam Quinlan," laughed Buchanan after finishing a tough training session in the Alice Springs heat.
"We grew up together playing out junior footy down at Culburra on the South Coast.
"We've played together every year since we were seven years old and that, so we've got to know each other's games pretty well and stay pretty tight.
Unite. Commit. Achieve. Show your support in season 2015 by becoming a member today!
"If I get the chance to play directly against him at all, there'll definitely be a bit of sledging going on. It's good to play against your mates.
"I caught up with him a bit at the airport and it's good to joke around but once you get on the field, you don't have any other mates other than the guys that are on your team.
"For the time that I'm on there, I won't be cheering him at all. But once that siren goes, we'll catch up and have a laugh I'm sure."
Both products of the Culburra Dolphins, Buchanan said it was great to see both players from the junior club — along with Dragons outside back Dylan Farrell — in the NRL to help put the tiny town from the NSW South Coast on the map.
"Dylan Farrell was the first from our Club to make it," said Buchanan.
"He obviously had a great debut for Souths, and then me and Adam came soon after, so we haven't had a game yet where we'll all running around.
"It's just so good to see us all doing well in the NRL now.
"Culburra is such a small town and there's a lot of talent across a lot of sports including rugby league and surfing, and it's just really good to see your best mates doing what they love and achieving their dreams.
Seemingly along way from the cool sea breeze of Culburra as he cooled down at ANZAC Oval, Buchanan said he was looking forward to taking the field at Alice Springs this Friday night as the team looks to put into practice their efforts throughout pre-season training.
"I can't wait to get out there again," he said.
"The Nines was really good; it was a great experience, but I'm looking forward to being in this game now with more of an NRL feel and really put into practice all those things that JT's been teaching us over pre-season.
"He's brought a lot here, so I'm excited to see how it all goes once we run out "
"I think the biggest thing that will help us in this heat is our pack.
"It's massive, which can really help you dominate a game and tire out an opponent, which I guess will be made worse in the heat.
"Our pack [this year] is the biggest since I've been here, without a doubt, and you have a look at some of those younger guys coming through such as Dallas Graham, Matt Lodge and Lamar Liolevave — these kids are really strong, so it's got us in a good place for the years ahead. "