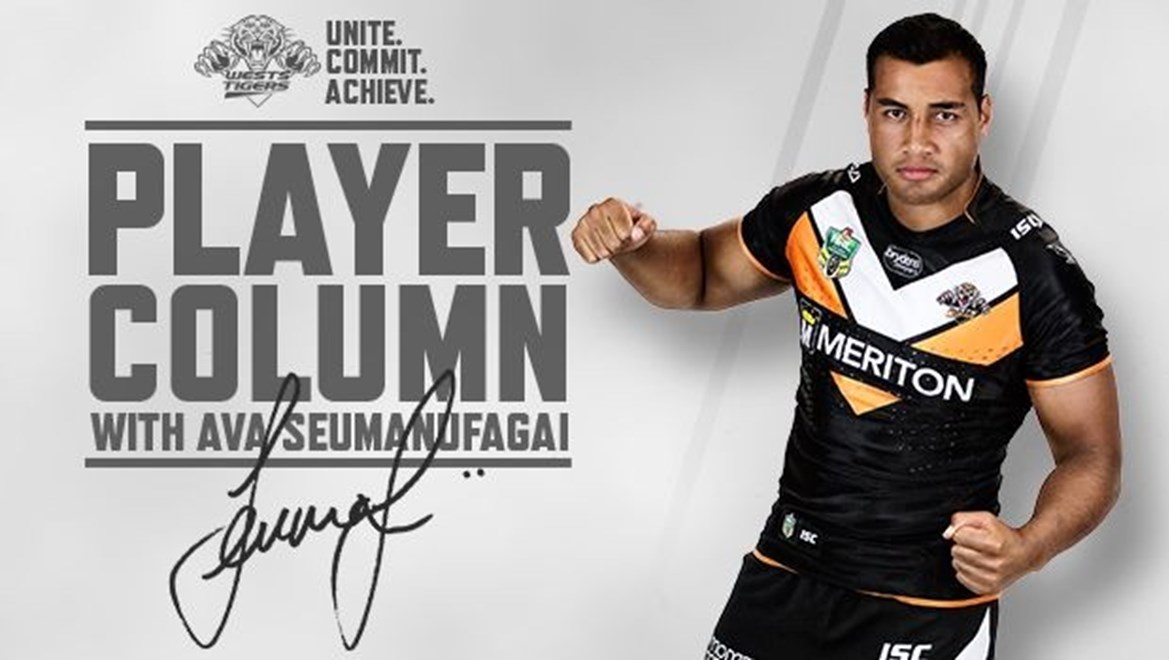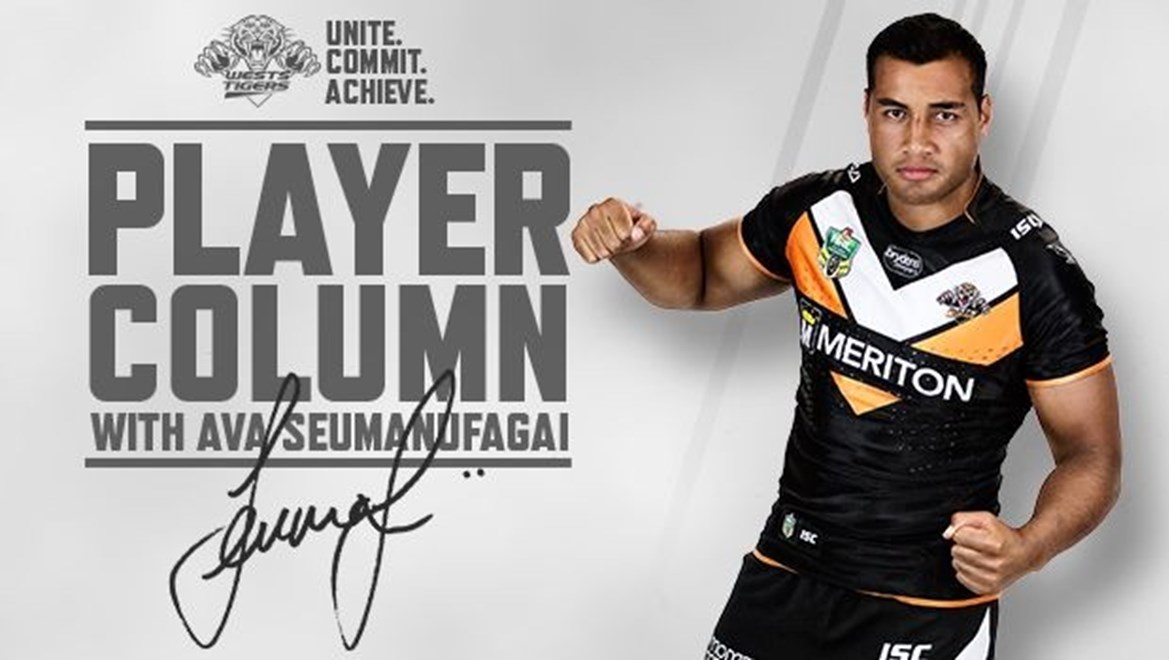 Each week, Wests Tigers forward Ava Seumanufagai will give a special inside look at his life in the NRL. Since making his debut early in the 2013 season, Ava has quickly amassed 40 NRL games for the Club, and will be looking for another big year in 2015.
* * * * *
Hi guys! This week's column is coming from Alice Springs this week where we're getting ready to take on Parramatta tomorrow night!
It is a lot different coming up to Alice Springs this time with some of the more experienced boys joining the squad.
I think last year it was just me and Sarge [Kyle Lovett] that are in the team again this year, so it's good to have some of the bigger boys in the team this time around to give it that extra energy.
I think with a different group of players there's a bit more focus and anticipation to see how we've gone and what we've learned in pre-season and what that's going to look like on the field tomorrow. Not that that wasn't there last year or anything; I guess there's just an added intensity this time around.
But the heat is the same. It's very hot. Always hot.
I'm excited to be up here for our first trial of the year.
To be honest, I'm always happy to see the back-end of pre-season.
But I think this trial will be good to see how I've progressed and how the team has progressed in that time since JT came in for the start of pre-season.
We've got a big pack this time, which I think will help us.
There's a long bench and lots of forwards, so I think there will be lots of interchanges.
For me, whether I'm starting or off the bench, I always want to come on and do my job. I want to bring some muscle into the group and make sure I'm tight.
I just want to see how my body feels after my first stint, and then see if there's any noticeable difference in my performance.
It'll be interesting for me to see how I'm feeling after that first stint — I feel fitter than I have done before — so it'll be interesting to see whether that's the case when I'm out there!
I guess I'll let you know tomorrow night at about 10:00pm how fit I am!
You don't really read too much into it for a trial match, but you know, I think Parra will be a good test for us. I know a lot of the boys from when I used to be there and I know a lot of the juniors that have come up from there.
I know how I like to play; they've got a bit of flair and a bit of youth in there so it's good for them. There's some massive guys in there too, especially some of their young guys, so lots to watch out for I guess!
But we're ready.
We all just want to rip in, come out injury free and get ready for the season ahead!
Looking forward to speaking with you next time having chalked up a big W!