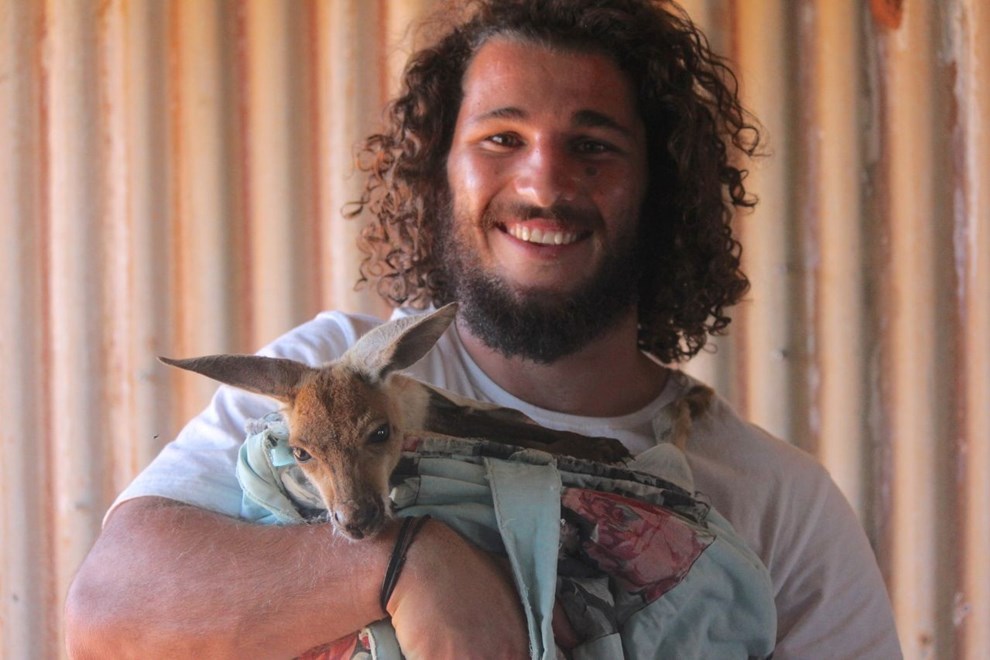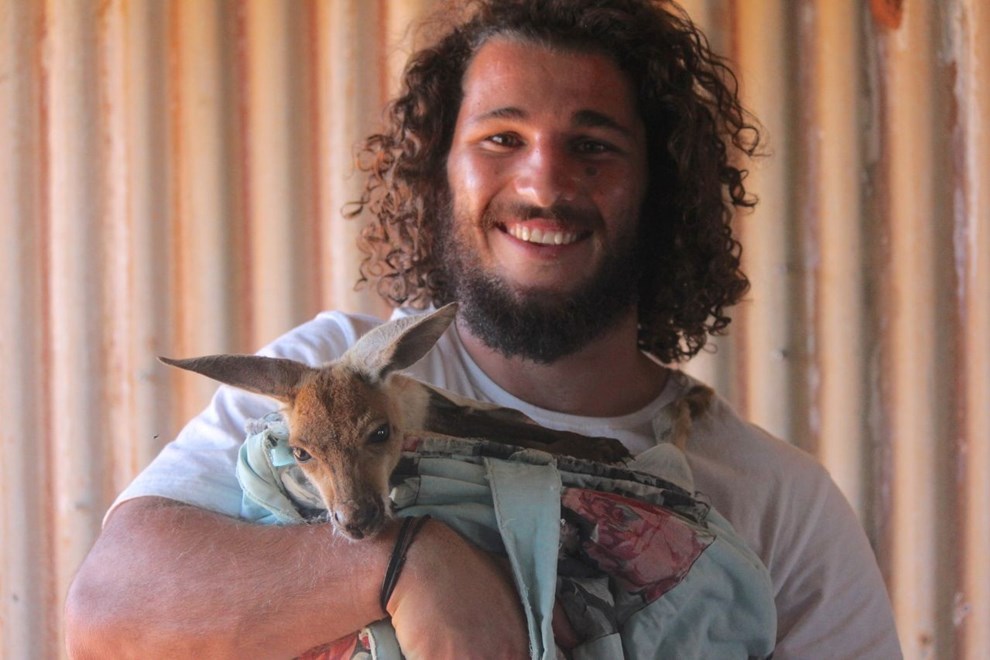 This weekend is not the first time that Brenden Santi has been to Alice Springs.
It's not the first time he's boarded a plane, trained in the tiring heat and tried to stay as cool as possible before running out on Friday night at ANZAC Oval — looking up to the scoreboard to see Wests Tigers vs. Parramatta Eels.
There's just one key difference this time around — his jersey.
Unite. Commit. Achieve. Show your support in season 2015 by becoming a member today!
"Yeah, I was back here 12 months ago playing for Parramatta," he laughed.
"It's a bit weird being back in Alice Springs and playing a team I was with last year.
"But it's also not so much weird, at the same time, I guess.
"I mean, it's good to be back in the Wests Tigers colours; I never wanted to leave the Club [so] to be back in the jersey again that I love so much — it's what I always wanted."
The long-haired back-rower, who joined Wests Tigers again mid-way through the year in 2014 after a release from Parramatta — going on to make his first-grade debut against the Canberra Raiders in Round 25. And while that moment was certainly one to savour, Santi knows his full focus now needs to be on this year and not simply resting on last year's achievements.
"I think having a new coach here means there's a new impression that has to be made," he said. "All the boys are really buying into everything the coaches are saying, and if we can do that, I think we'll go a long way this year.
"Everything JT [Jason Taylor] is talking about and teaching us is pointing us in the right way and there's a great energy in the team that comes from that.
"To only take a squad of 22 up here and I guess to be a part of that, considering it's a really strong squad, is quite an achievement and I'm really happy with it.
"I just want to go into Friday night and just play my normal footy and hopefully that will get me over the line for the next trial against Cronulla.
"There's a few decent players that moved on from here, but there's a lot of good players that are still here at the Club," Santi enthused.
"The depth is still here at the Club — even in the back-row, which I guess people are trying to say we're a bit light on this year.
"For me, all I know is that it's still going to be really hard to make the team with all the quality players still here, which is what you want in a Club.
"I'm just going to focus on my things and fixing the little things in my game; that's all I can do and all I can worry about from my point of view."
That, and the heat.
"Oh, it's always hot. That hasn't changed in 12 months," he said.
"Even the name Alice Springs makes you feel hot," he said.
" It's actually not too bad today but trying to play 80 minutes in it will be hard.
"But at the same time, you can't really whinge about it. They're playing in the exact same conditions… so we've just got to deal with that and move on."