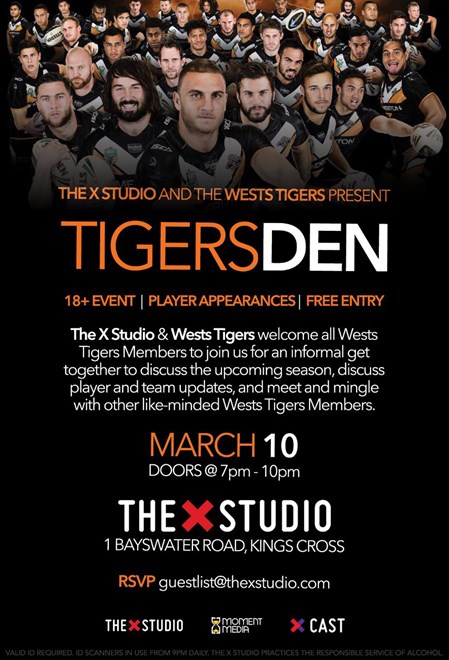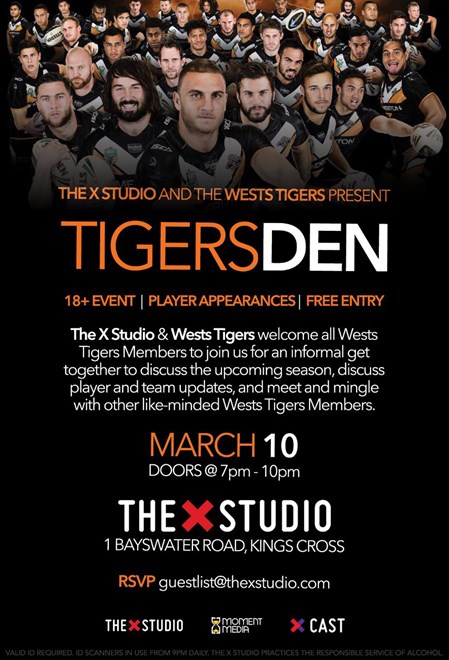 Wests Tigers and XCast are presenting a special function for Wests Tigers Members, Tigers Den.
To be held at the X Studio, 1 Bayswater Road, Kings Cross, on March 10 between 7pm and 10pm, Tigers Den will provide Club Members a chance to meet informally with fellow Members.
The event will provide Members the chance to chat about the upcoming season, get a team and Club update, and spend time with like-minded Wests Tigers Members.
Entry to the Tigers Den is for persons aged 18 years and over and is free. To book your place at the first Wests Tigers and the X Studio event email guestlist@thexstudio.com.