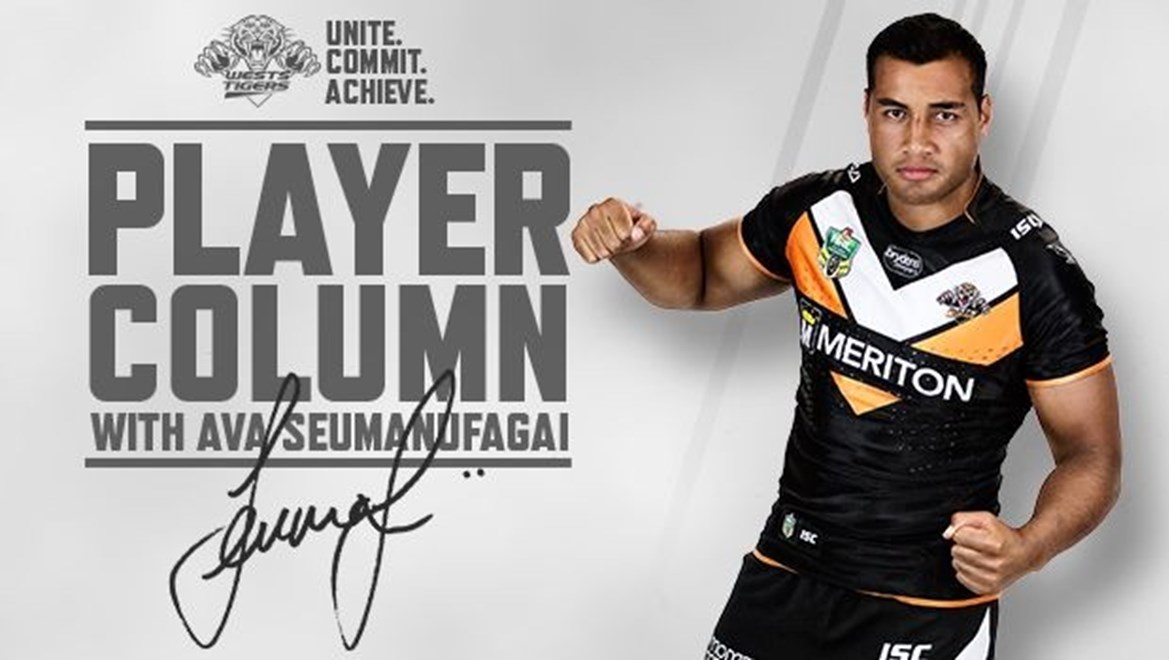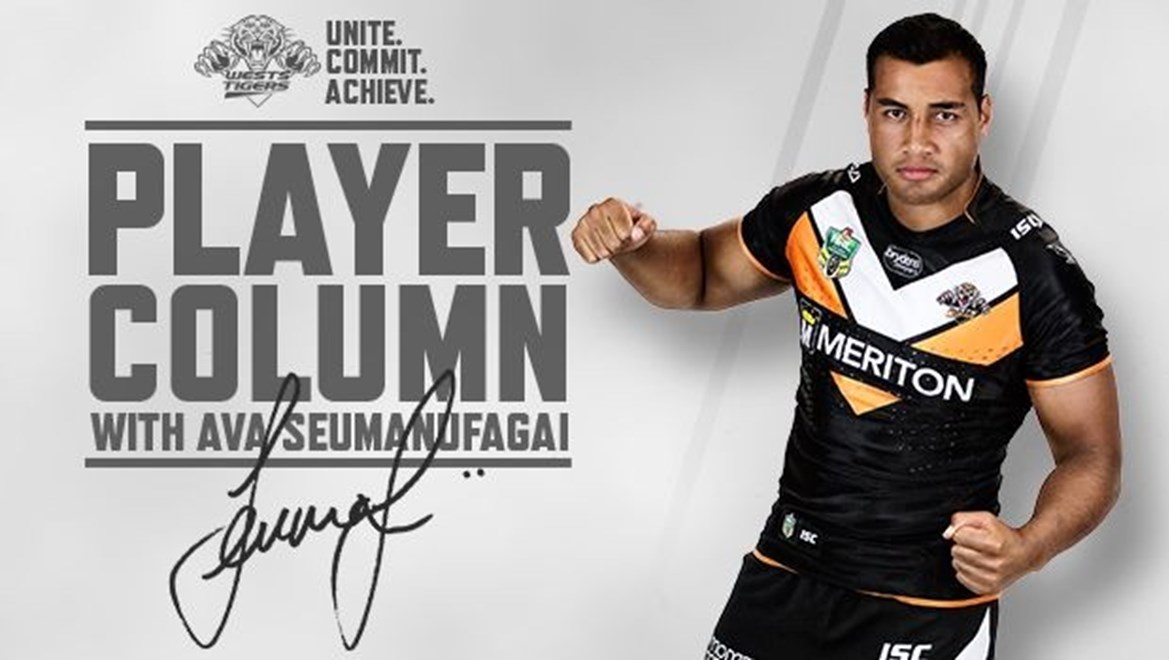 Each week, Wests Tigers forward Ava Seumanufagai will give a special inside look at his life in the NRL. Since making his debut early in the 2013 season, Ava has quickly amassed 40 NRL games for the Club, and will be looking for another big year in 2015.
* * * * *
Hi everyone. Ava Seumanufagai here again for another week, and it's getting to the point now where all we can think about is the start of footy coming back!
We're on next week against the Titans, but I don't really want to talk about that now — we'll leave that for next week, I think, and talk more about that then.
To be honest, I don't really want to talk all that much about footy right now, which is sometimes really important to do when you have time off.
You definitely try to keep the mind off footy when you're not training at Concord or playing games or things like that. You get it a bit from family, asking how footy is going and that kind of thing, but it's not really what you want to focus on that much when you have a break so I sometimes try to change the subject and keep my mind on other things.
Unite. Commit. Achieve. Show your support in season 2015 by becoming a member today!
When you talk to the older boys who have been in the NRL a long time, they say it's really important to have that break between footy and everything else.
I love to go for a swim or walk the dog — I've got a French bulldog, so that's fun.
If not, maybe play some FIFA, some GTA or even a bit of COD.
Or you visit family. That's always good to do when you have the chance.
It's a bit hard to do for me because I don't have that much family over here, everyone else is still in Wellington and New Zealand.
I'm just waiting for the season to start so Mum and Dad can come over and see a few games.
Off the field as well, I'm trying to do some study and that kind of thing to try and make sure that I'm set up for life after footy.
I've got to enroll in a Bachelor of Social Work and see how that goes.
Hopefully they'll accept me mid-semester.
You know, that's something I'm really interested in and I'm interested as well as doing some work with the NRL like that when I finish footy.
The plan is just to do that part time. If I could, I'd do it full-time, but it's probably a bit unrealistic to try and do while I'm training and the season is going on.
I kind of see this degree as a stepping stone and something I need to do to have myself in a good position to help some people when I eventually finish.
Not that I'm hoping that's anytime soon, of course!
I love playing footy too much for that.
I remember when I first started playing in the NRL, it was a bit of a surreal feeling and it was a bit weird to think I was finally playing in first-grade.
But I guess I'm a bit more settled now, and I just think about wanting to do my job for the team more and make sure that I'm performing week in and week out.
At the season launch, they were showing clips of 2014 and I think myself and a few of the other boys got really excited about it the year ahead.
I can't wait to rip in, and I'll be doing everything I can to try make that day come sooner in my mind! We'll talk more about the game next week!