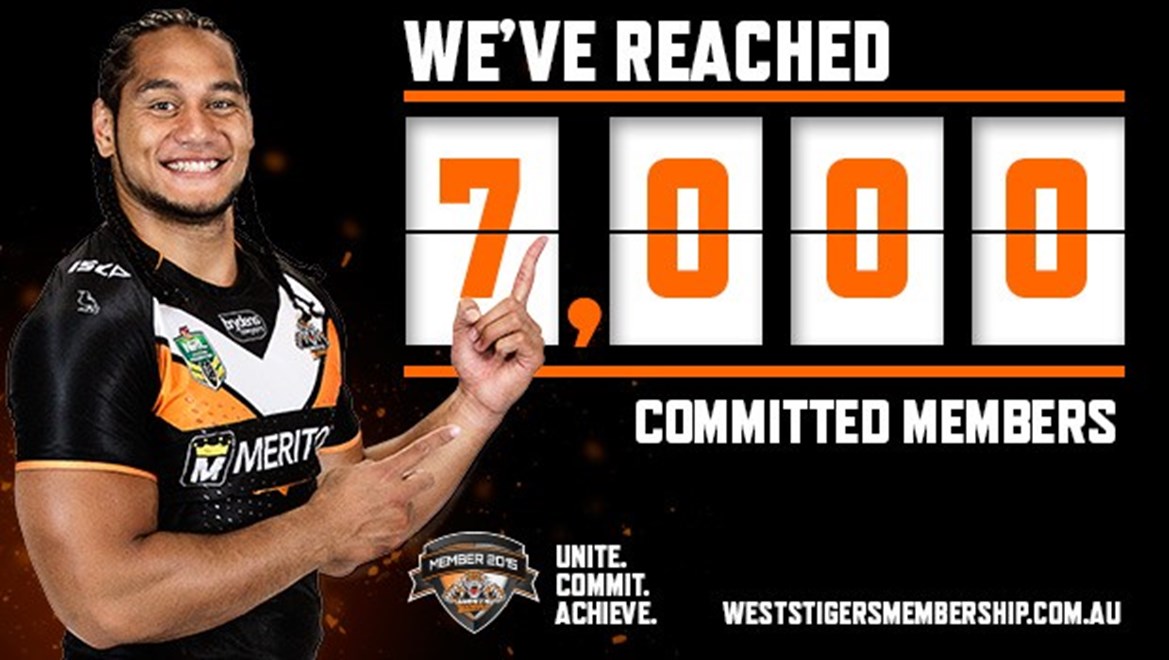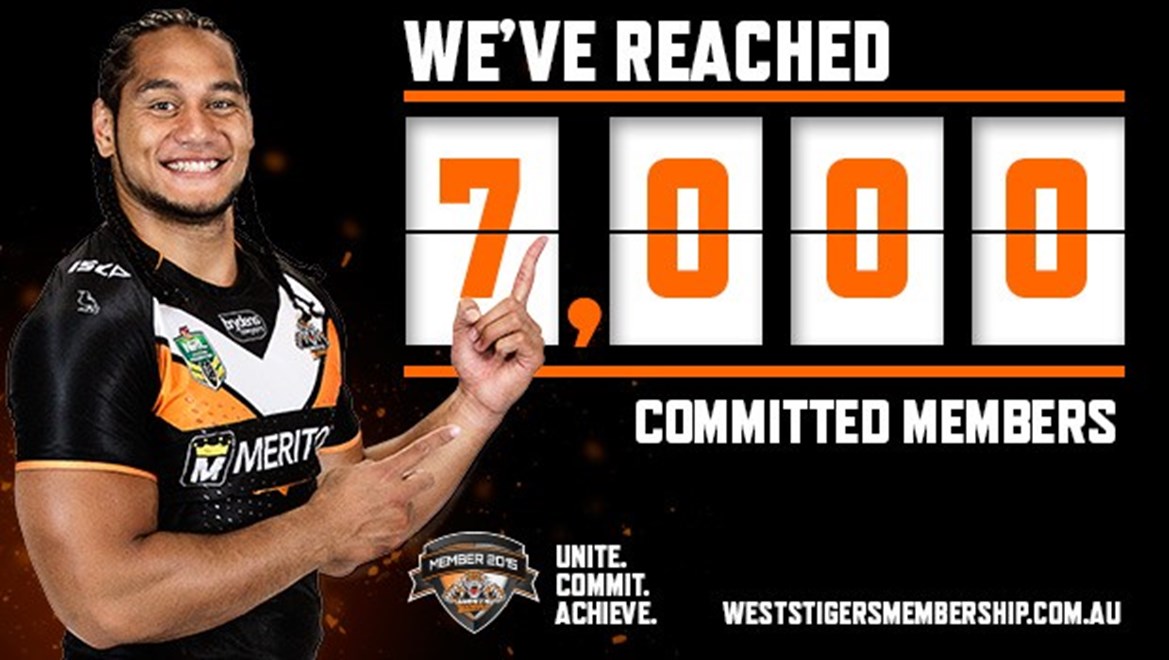 Wests Tigers are pleased to announce that the Club has reached 7,000 Members ahead of the start of the 2015 NRL season.
The Club is currently tracking well ahead of 2014 Membership numbers, at the end of February last year there were 5,938 Wests Tigers Members.
Wests Tigers CEO Grant Mayer thanked those who had already committed to the Club for the coming season and said that with the Club's first home game just a fortnight away there is still plenty of time for new Members to join up.
"On behalf of Wests Tigers' players and staff I'd like to thank those Members who have already joined us for season 2015," said Mayer. "It's hard to believe that the season begins this week, everybody involved in the Club is looking forward to 2015 kicking off.
"Our first home game of 2015 is Monday Night Football in Round 2, with the Dragons heading to Campbelltown Sports Stadium for the first time in more than a decade," he said. "To mark our first home game we'll be giving free flags to the first 5,000 to enter the gates which will add to the colour on the night."
The Club has also made a number of changes to the 2015 Membership packages, including introducing a new top tier category, Elite Membership, and bringing back the popular Out of Town Membership.
For more information on Wests Tigers Membership call (02) 8741 3300 during business hours or visit www.weststigersmembership.com.au.