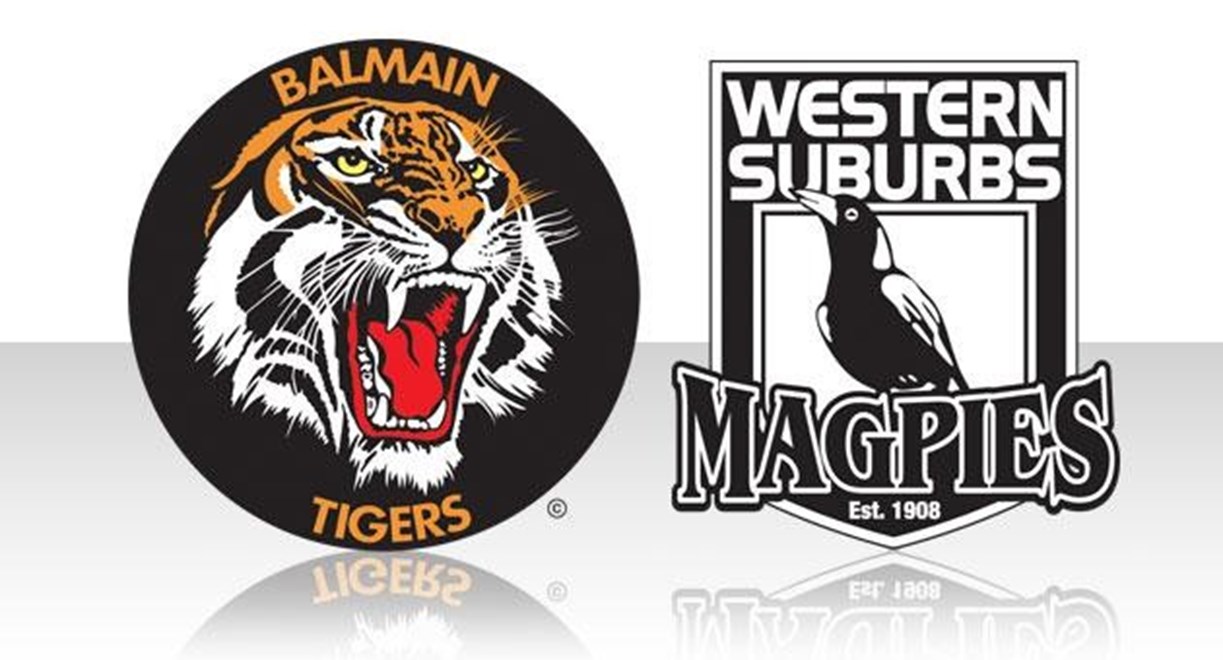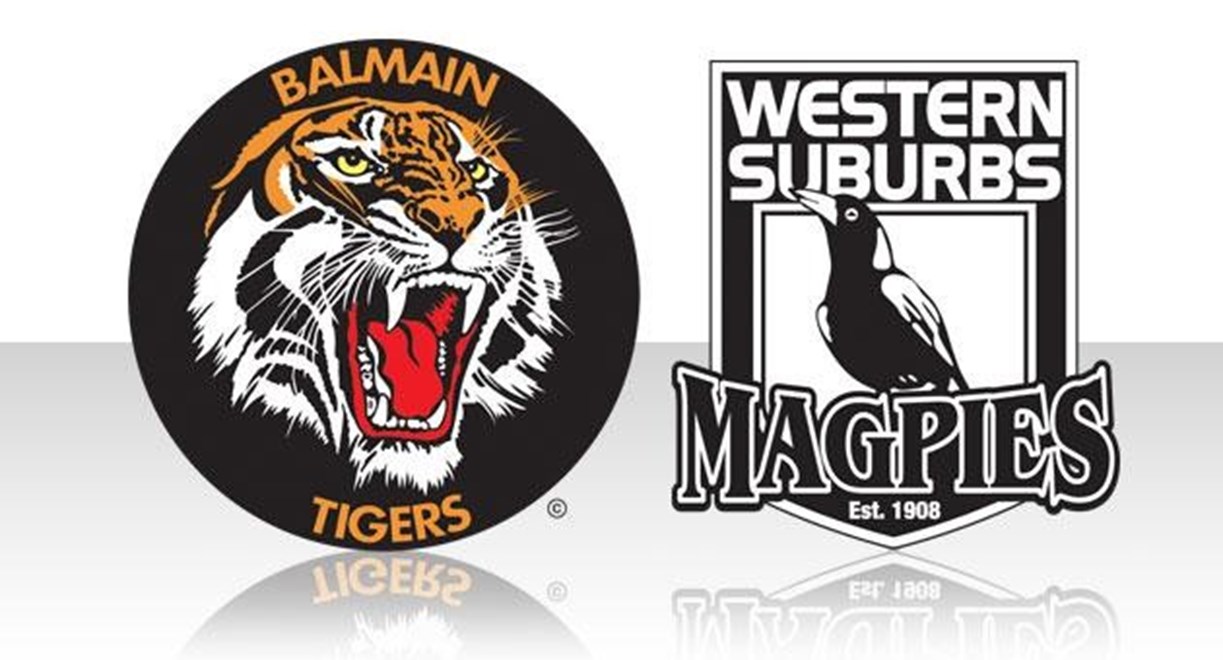 Balmain Tigers and Western Suburbs Magpies have named their teams for Round 4 of the Junior Reps Harold Matthews and SG Ball competitions.
Balmain will take on the Western Sydney Academy of Sport in both grades at Leichhardt Oval on Saturday, March 7, starting from 10:30am. Western Suburbs will face North Sydney in both grades at TG Milner Oval on Sunday, March 8, starting from 10:30am.
Team lists for Balmain and Western Suburbs in both grades are listed below.
Unite. Commit. Achieve. Show your support in season 2015 by becoming a member today!
Balmain Tigers
Harold Matthews
1. Reggie Alofipo 2. Pulonga Kavaefiali 3. Luke Hodge 4. Les Abdennour 5. Abdalla Matar 6. Ben Stevanovic 7. Adam Rizk 8. Will Lawson 9. Bennett Wheelhouse 10. Tiki Sikahele 11. N/A, Player Not Named 12. Jubilee Soloa 13. Isaac Kennedy (Interchange: 14. Mateo Tatola 15. Michael Molica 16. Laurenca Zarounas 17. Matt Morgan 18. Alex Laboulet 20. Sosaia Teakaraanga 22. Ofa Amone 23. Jayden Griffin 24. Ethan Mokoia 25. Curtis Wilson)
SG Ball
1. Ryan Papenhuyzen 2. Tikoa Lene 3. Tony Tali 4. Moses Suli 5. Niall Walker 6. Nick Wilkinson 7. Robert Siteine 8. Pifeleti Pifeleti 9. Daniel Peck 10. Richard Latu 11. Lisala Tangi 12. Jakob Giles 13. TJ Uele (Interchange: 15. Jacon Tatupu 16. Richard Amone 17. Connor Nolan 18. Nika Kavia 19. Justin Frain 20. Dean Blore 21. Marvin Slavin 22. Angelo Panambalana 23. Spike Teio)
Western Suburbs Magpies
Harold Matthews
1. James Tautailalefua 2. Billy Omerod 3. Maurice Faaae 4. Nathan Patolo 5. Bob Faamita 6. Christian Urso 7. Ailand Davis-Pihema 8. Hyrum William Pulotu 9. Rua Ngati 10. Lachlan Russell 11. Alex Potifara 12. Sam Rembridge 13. Ben Seufale (Interchange: 14. Roy Satch-Brown 15. Zane Rifai 16. Henry Lealuga-Puhota 17. Jonathan Talamaivao 18. Rimo Inu 19. Gus Garzaniti 20. Denzel Tavui 21. Diamond Chong-Nee 23. Lucas Castle
SG Ball
1. Jamen Johnson 2. Joseph Faalavaau 3. Toa Mata'afa 4. Harrison Coskerie 5. Jye Brooker 6. Daniel Roberts 7. Jackson Willis 8. Taniela Paseka 9. Ryan Leet 10. Evander Titie-Anetelea 11. Tom Angel 12. Cody Benson 13. Elijah Mannah (Interchange: 14. Jake Scott 15. Lenny Suani 16. Julius Taavao 17. Tala Mauigoa)