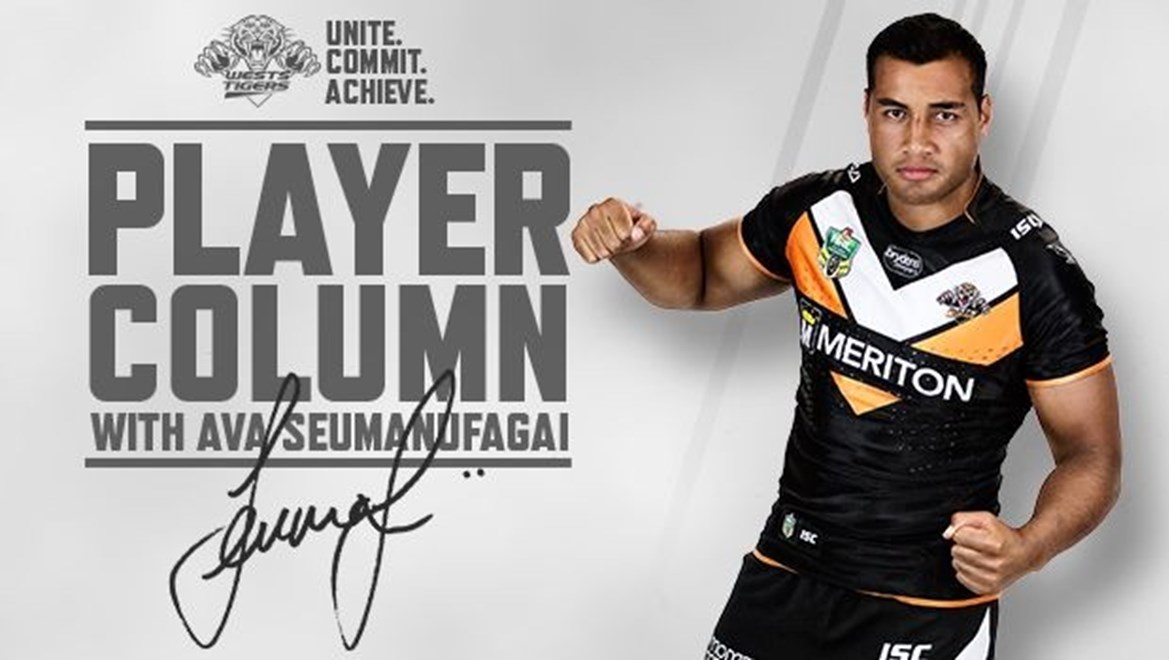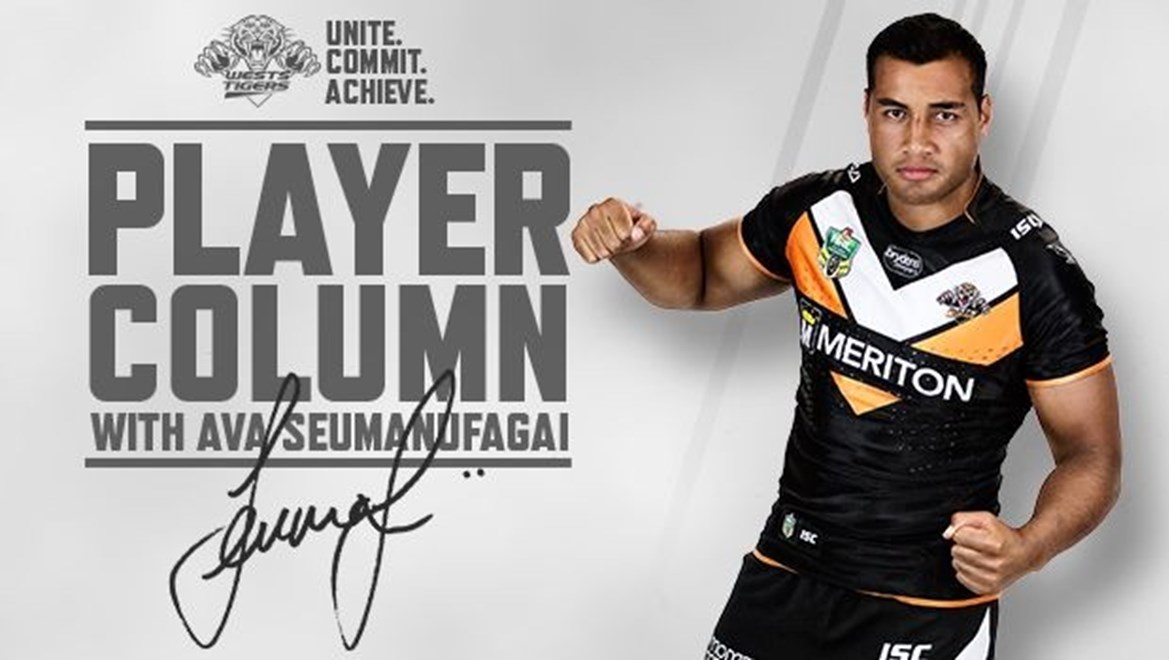 Each week, Wests Tigers forward Ava Seumanufagai will give a special inside look at his life in the NRL. Since making his debut early in the 2013 season, Ava has quickly amassed 40 NRL games for the Club, and will be looking for another big year in 2015.
* * * * *
Hi guys!
Back for another week and to say I'm excited would be a real understatement!
I'm so excited for footy to be back this weekend when we play the Titans!

Myself and the boys have been working really hard all pre-season.
It's been four months of really hard work, so now it's time to put that into practice.
Unite. Commit. Achieve. Show your support in season 2015 by becoming a member today!
It's definitely nice to see the end of pre-season and getting flogged, but at the same time, I think I've really enjoyed training this pre-season.
I've really enjoyed having the new coaching staff come in and some of the new boys join the Club this year as well. The coach in the staff have come in with a new approach and I think it's paying off really well.
Obviously it's still early days, but I think some of our form in the Nines and in the trials showed that we're looking to be a lot stronger defensively this year, and now it's about putting that into action in Round 1 and keeping that going.
I know we had a big win up there on the Gold Coast last time but for us, it's just about getting the two points and putting in a full 80-minute performance.
We're not looking to try and blow everyone away this week; we just want to deliver on what we're practiced.
For me personally, I just want to be able to see some obvious improvements in my game.
There's things I want to tick off to know how I pulled up through pre-season and that kind of thing, so I'm really looking for a breakout year this year.
I also think I could get some more minutes this year just with the way the team is with Jesse [Sauaso Sue] moving into the back-row off the bench.
We've got a second-rower on the bench now as well as some of us big boys, so it's a little different to last year with the four big guys.
I think that will not only help us more as a team with our line speed but also help our defence.
But I'd love some more minutes.
I'd love more to prove what I've got, and it'll be good to see how the rotations plan out this time around. There's really nothing like Round One, so I'm hoping to put in a good performance and hopefully come back to Sydney with the two points and really build some momentum heading into our first home game of the year!
Talk more soon — go the Wests Tigers!