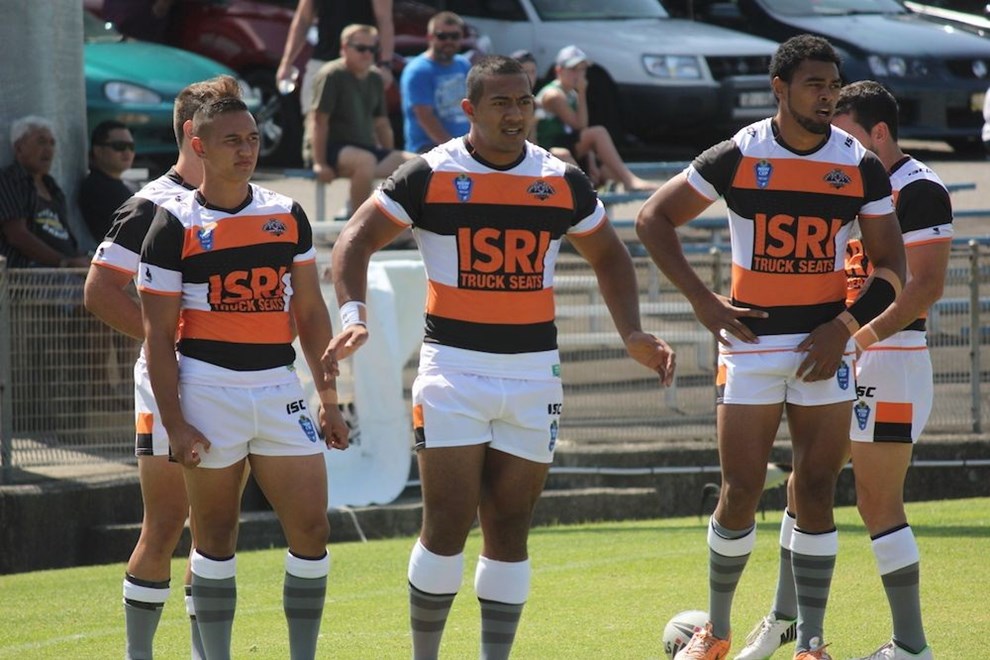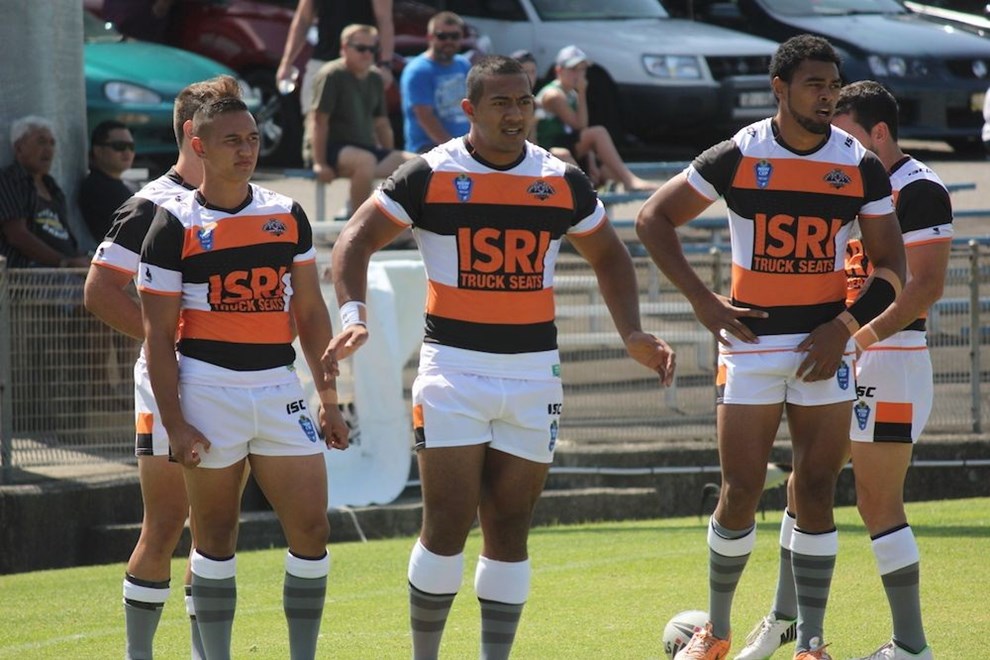 NSWRL have finalised the venue allocation for Wests Tigers' 2015 NSW Cup Draw.
After picking up a win in Round 1 against the Newtown Jets at Henson Park, Paul Fletcher's side will look to consolidate on that performance this weekend when they take on the Wentworthville Magpies on Saturday, March 14 at Leichhardt Oval.
Check out the finalised 2015 VB NSW Cup Draw for Wests Tigers below.
Unite. Commit. Achieve. Show your support in season 2015 by becoming a member today!
| | | | | |
| --- | --- | --- | --- | --- |
| | Opponent | Date | Time | Venue |
| Rd.1 | Newtown Jets | Sat., March 7 | 3:00pm | Henson Park |
| Rd.2 | Wenty Magpies | Sat., March 14 | 3:00pm | Leichhardt Oval |
| Rd.3 | Canterbury | Sat., March 21 | 3:00pm | Leichhardt Oval |
| Rd.4 | Mounties RLFC | Sat., March 28 | 3:00pm | Leichhardt Oval |
| Rd.5 | Penrith Panthers | Sat., April 4 | 3:00pm | Pepper Stadium |
| Rd.6 | NZ Warriors | Sat., April 11 | 5:15pm | Mt. Smart Stadium |
| Rd.7 | Illawarra Cutters | Sat., April 18 | 10:45am | Campbelltown |
| Rd.8 | Wenty Magpies | Sun., April 26 | 3:00pm | Ringrose Park |
| Rd.9 | Wyong Roos | Sun., May 10 | 3:00pm | Morry Breen Oval |
| Rd.10 | Newcastle Knights | Sun., May 17 | 1:45pm | Hunter Stadium |
| Rd.11 | Wyong Roos | Sat., May 23 | 5:15pm | Campbelltown |
| Rd.12 | North Sydney Bears | Sat., May 30 | 10:45am | Leichhardt Oval |
| Rd.13 | Illawarra Cutters | Sat., June 6 | 3:00pm | WIN Stadium |
| Rd.14 | Manly Sea Eagles | Sat., June 13 | 3:00pm | Campbelltown |
| Rd.15 | Newcastle Knights | Sat., June 20 | 3:00pm | Campbelltown |
| Rd.16 | North Sydney Bears | Sun., June 28 | 3:00pm | North Sydney Oval |
| Rd.17 | BYE | - | - | - |
| Rd.18 | Manly Sea Eagles | Sat., July 11 | 3:00pm | Brookvale Oval |
| Rd.19 | BYE | - | - | - |
| Rd.20 | Penrith Panthers | Sat., July 25 | 3:00pm | Campbelltown |
| Rd.21 | BYE | - | - | - |
| Rd.22 | Newtown Jets | Sat., Aug. 8 | 3:00pm | Leichhardt Oval |
| Rd.23 | NZ Warriors | Sat., Aug. 15 | 3:00pm | Campbelltown |
| Rd.24 | Mounties RLFC | Sat., Aug. 22 | 3:00pm | Aubrey Keech |
| Rd.25 | Canterbury | Sat., Aug. 29 | 3:00pm | Belmore Sports Grd. |