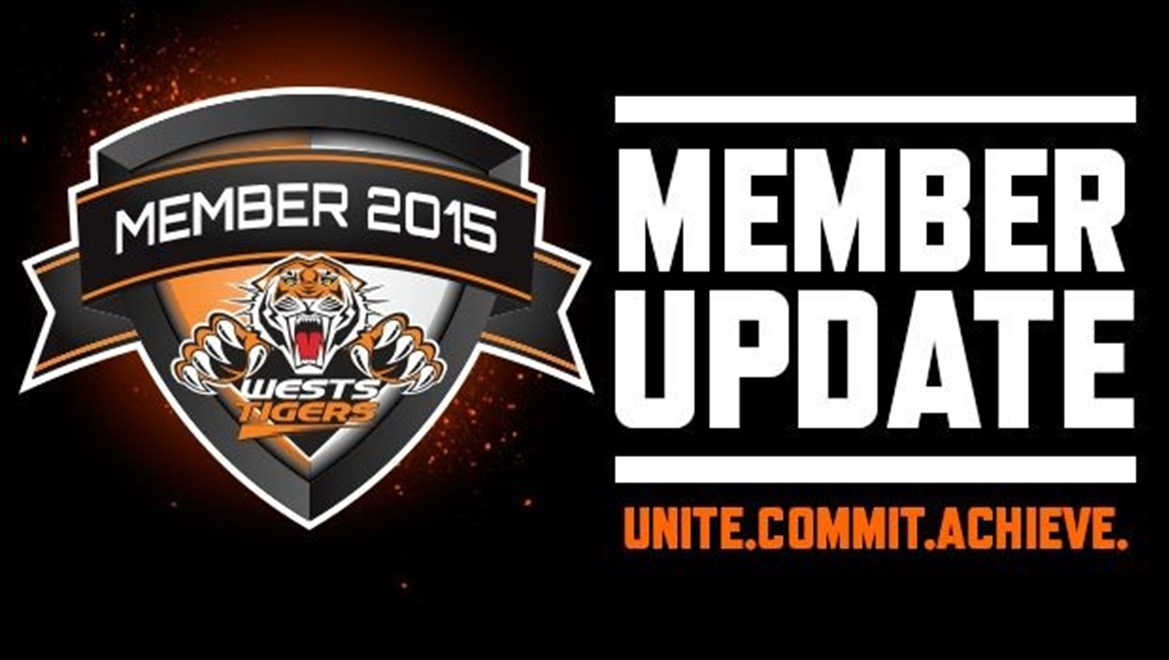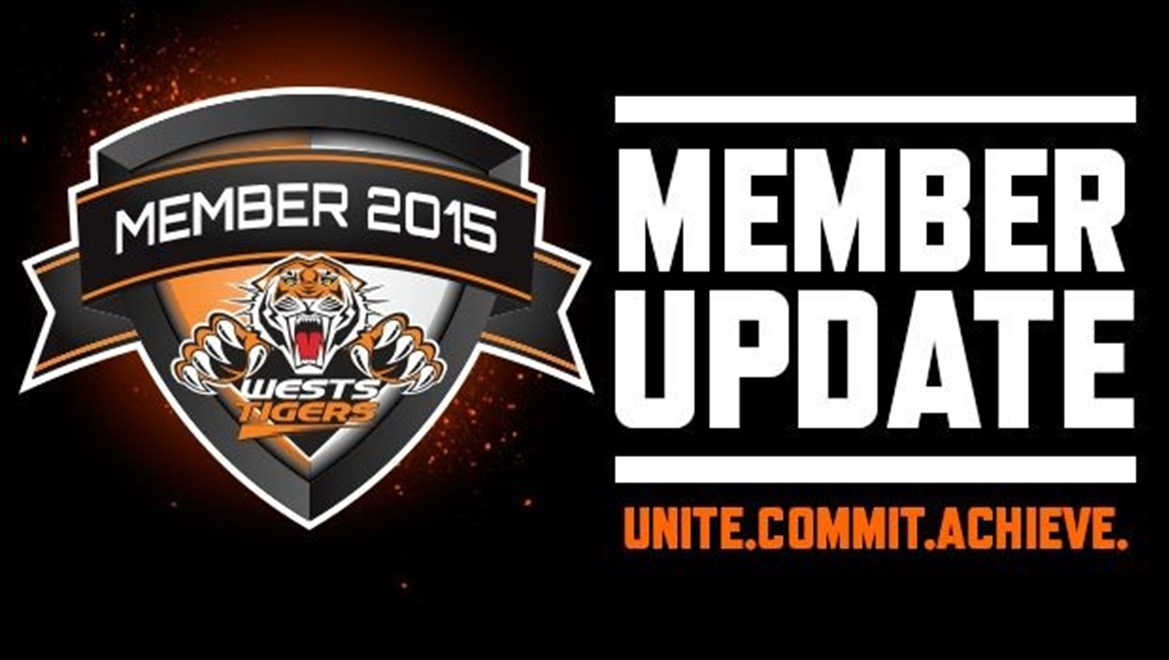 All 2015 Wests Tigers Members with ANZ Stadium inclusive in their Membership package will have reciprocal access to this Monday's game at ANZ Stadium.
If you have not received your Membership Card and Kit, and your package allows access to ANZ Stadium, you will still have access on the day. Visit Wests Tigers Membership team outside Gate C/D on the Eastern Side and the Club will process your entry.
Ticket Window — Ticket Box A/B located between Gates B/C
Membership Team — Marquee located outside Gates C/D
Box Office Open — Box Office opens at 12:15pm
Gates Open — Gates open at 12:40pm
NYC Holden Cup — NYC kicks off at 12:45pm
NRL Round 5 — NRL kicks off at 3:00pm
Stadium Entry and Seating
Premium Reserved Members access via Gate C/D, with reserved seating on Level 4 East, Aisles 401-405. Your Premium Reserved seating allocation for 2015 will not apply for as it is not our home game, with seating based on a first-in-best-dressed basis.
General Admission Members access via Gate B, with General Admission Area seating available on Level 1 in Aisles 101 and 146.
Member Benefits at ANZ Stadium
2015 Ticketed Memberships and all pre-purchased tickets to Monday's game at ANZ Stadium have rail transport included in the cost! Simply present your Membership card, ticket or electronic e-ticket for the game to travel free of charge.
Please Note: The closest train station to ANZ Stadium is Olympic Park. Wests Tigers ticket window and Member gate entrance are all located on the eastern side.
Merchandise Discount
Purchase any Wests Tigers merchandise at 10 percent discount online, pre-match or at the game! Wests Tigers merchandise outlets will be located at Aisle 144 and Gates A/B.
Getting to the Game
All tickets to Monday's match at ANZ Stadium include entry and return travel on Sydney Trains and Olympic Park Major Event Buses, so leave the car at home and take advantage of the additional and direct public transport services in place.
With the Royal Easter Show in full swing next door, all fans who have not pre-booked parking should not drive. To plan your trip for the day, click here.
Arrive early to soak in the atmosphere ahead of the Easter Monday traditional battle!
By Train
The closest train station to ANZ Stadium is Olympic Park Station. Additional and direct Sydney Trains will be in operation to coincide with the Royal Easter Show:
— Trains depart Central every seven (7) to eight (8) minutes between 08:30am and midnight, stopping at Redfern, Strathfield and Olympic Park.
— Lidcombe sprint services to Olympic Park will operate every 10 (ten) minutes from 05:30am, extending to Penrith / Emu Plains from 09:00 until 01:00am.
— Two (2) trains per hour will operate between Olympic Park and Schofields from 09:00am until 11:00pm.
For further timetable information, click here.
For up-to-date information on trackwork and replacement services, please click here.


By Bus
Sydney Olympic Park Major Event Bus services will be running every twenty (20) to thirty (30) minutes to coincide with the Royal Easter Show.
Major Event Buses start running between 07:00am and 07:30am depending on the route and arrive from 08:30am until 5:00pm.
The last bus on each route departs Sydney Olympic Park at 11:00pm.
Sydney Buses will operate to a public holiday timetable.
Route 525 operates between Parramatta and Burwood via Sydney Olympic Park.
Please check timetable for last trips departing Sydney Olympic Park.
Parking
Fans who have not pre-booked parking should not drive and are advised to take advantage of the extra direct train and bus services put on for the Easter Show which are also included in the event ticket for the Easter Monday NRL clash.
Those driving should allow plenty of time to get to Sydney Olympic Park, find a parking space and get to their seat for the game. Pre-book parking via:
Members Exclusive Offer – Discounted 2015 Training Jersey
Wests Tigers Members have an exclusive opportunity to purchase the Club's 2015 training jersey at a 20 percent discount! With a compilation of all suburbs in the Inner West and Western Suburbs region listed, as well as the outline of both a Tiger on the front and Magpie on the back, it is without doubt one of this year's most unique jerseys!
Offer ends: Thursday, April 2 at 11:59pm AEDT
Promo Code: Use MEMTRAIN20
Click here to redeem your discount and pick up your 2015 Wests Tigers training jersey!