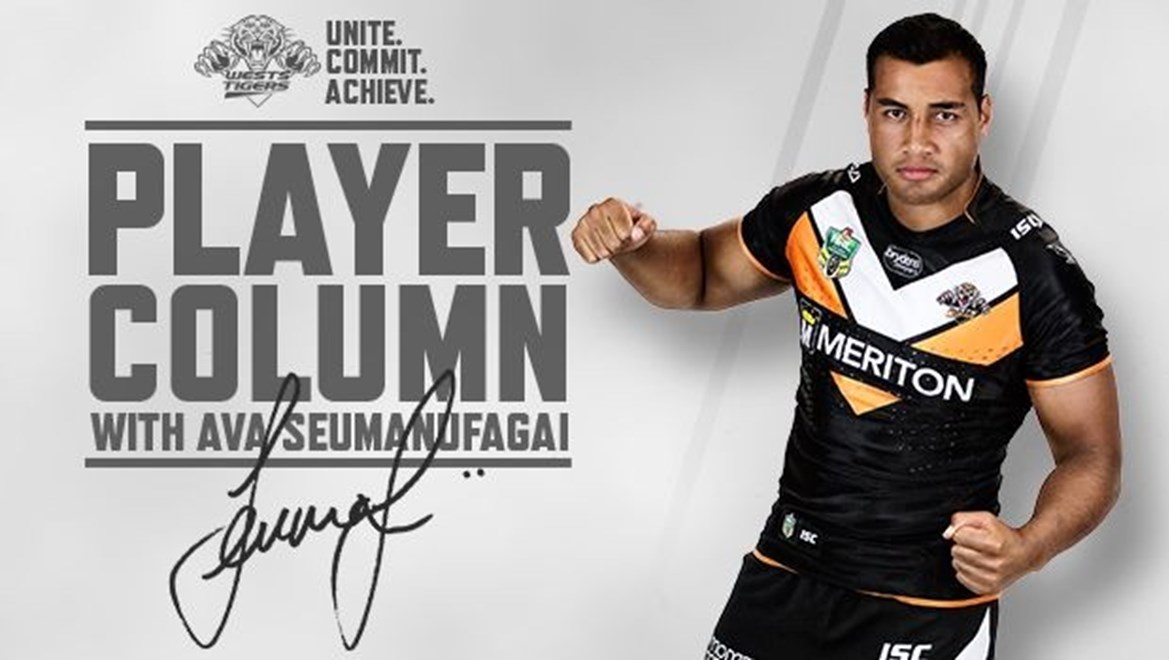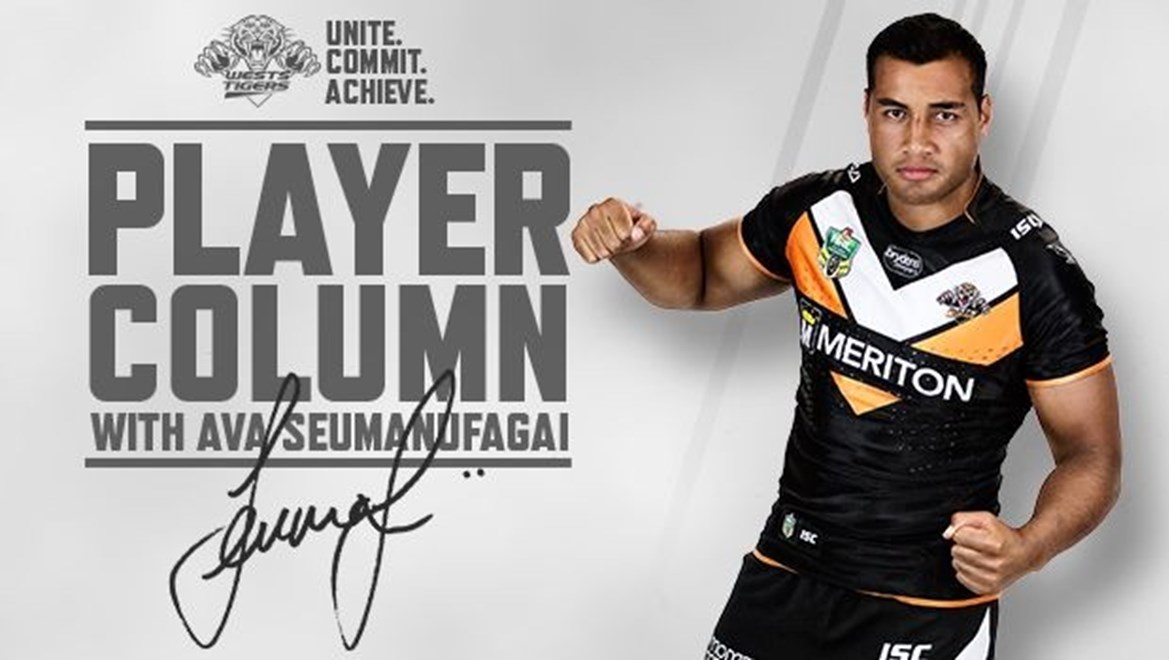 Wests Tigers forward Ava Seumanufagai gives a special inside look at his life in the NRL. Since making his debut early in 2013, Ava has quickly amassed over 40 NRL games for the Club, and will be looking for another big season in 2015.
* * * * *

Hi guys! Back for another week and it might have been a while, but it's good to be back speaking to you once more about this week's game!
And what a good game it'll be — playing the Warriors over there.
I'm a Kiwi boy myself having grown up in Wellington, so I guess I'm a bit biased, but I always look forward to playing the Warriors over there.
It's a great trip to go on with the boys and you always develop a good bond when you're traveling, but it's also a really good test for us on the field.
They're a quality side and capable of beating anyone on their day, and I think they'll really test our defensive structure this week.
I was told today that this has been the best defensive start Wests Tigers have ever made in the opening five games of the year, and I think that's been a real credit to the boys.
We've shown up on our line for each other time and time again this year, and we're really looking forward to proving that again this week against the Warriors.
It's a big occasion for them with Manu Vatuvei's 200th game this weekend, and he deserves to be congratulated. He's a great player and he's been one of the best wingers in recent times, but hopefully he doesn't have too big of a game this weekend!
They really lift as a team in those big games — and I guess playing in front of their home fans at Mount Smart too — so I think it'll be a really big test for us.
I think we're better prepared for this trip to New Zealand just in terms of the fatigue and getting more sleep than we were last time. The coaching staff are looking after us this year with later flights and making sure we've got food all the time, so we know that we'll be more prepared for what lies ahead of us on the day and on the field.
It's an important two points for us this week.
We try to build on ourselves every week and we know that we need to not look back at what we did last week and be happy with that. We want to be better as a team.
Individually too, I want to be better with my consistency in strength in the tackle.
That'll be big for me this week against guys like Ben Matulino and Jacob Lillyman, and as well as my good mate Bodene Thompson out on the edge.
So yeah, looking forward to New Zealand. I always do.
It'll be good to go home and try and get some spare tickets off the boys for the family.
See how I go with that!
Go Wests Tigers, and I'll talk to you soon.
Ava.
There's NOTHING quite like a packed hill! Be there on Sunday, April 19 when we take on the Canberra Raiders at Leichhardt Oval!