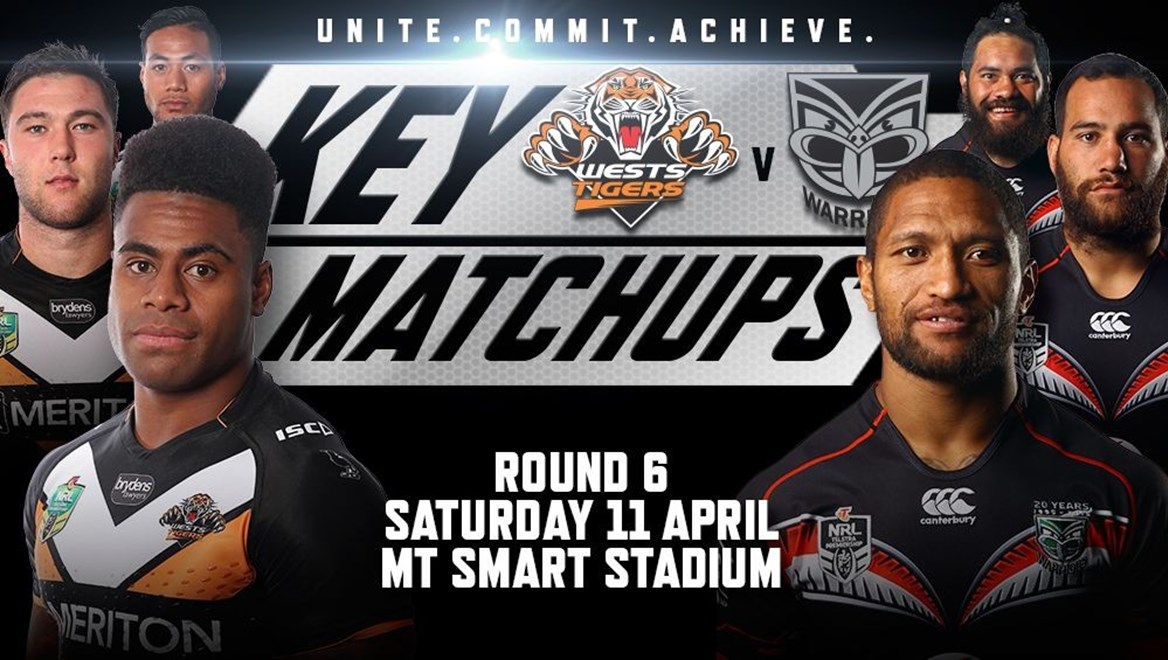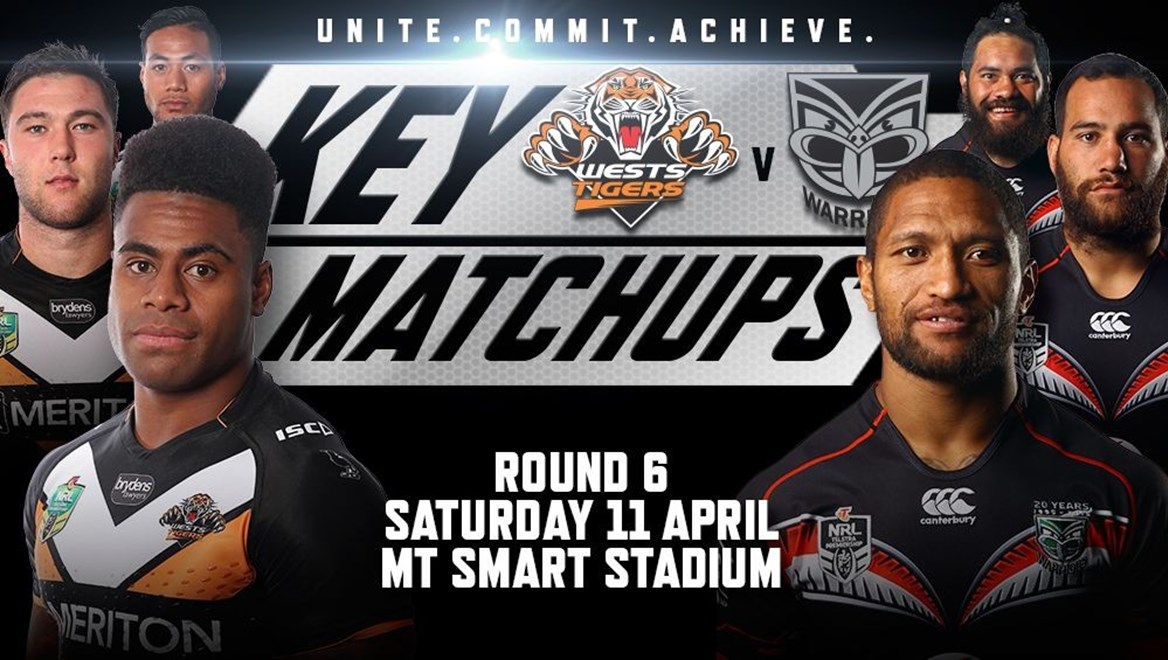 Kevin Naiqama v Manu Vatuvei
Joining Wests Tigers for the 2015 season, Kevin Naiqama has certainly started the year strong on the right wing, making 589 metres and scoring two tries in the opening five rounds.
Manu Vatuvei will line-up for his 200th NRL game this weekend and will be looking to add to an already impressive 138 career try tally in front of a home crowd this week. The Kiwi International has played Wests Tigers on 11 occasions, winning seven of those games and scoring five tries.
Despite both players having been on the NRL scene for a while now, they are yet to play one another previously. Naiqama was due to face Vatuvei back in 2012, but the Warriors winger was a late withdrawal. The Fijian International went on to score a try for Newcastle in the 24-19 victory; the only time he previously met the Warriors on an NRL level.
Career Head-to-Head clashes: Yet to play at an NRL level.
NRL Fantasy Prices: Naiqama $232,000 (Season: -$76,000; Average: 25), Vatuvei $316,000 (Season: +$28,000; Average: 39.8)
Naiqama on marking up against Vatuvei: "He's a big human, but in saying that, he's playing in the other team so I've got a job to do."
Click here to read the full feature article.
Unite. Commit. Achieve. Show your support in season 2015 by becoming a member today!
Curtis Sironen v Bodene Thompson
It was a huge defensive display from Curtis Sironen last Monday against Parramatta, making a season-best 33 tackles in the 22-4 victory at ANZ Stadium. The former City Origin representative has played the Warriors just once in his career – lining up at halfback in the 2013 match at Leichhardt Oval in which New Zealand registered a 24-14 victory.
After two seasons with Wests Tigers, Bodene Thompson departed for New Zealand ahead of the 2015 season and will face his old teammates for the first time on Saturday night. Finding a home in the backrow for the Warriors, Thompson has been at his workhorse-best – averaging 82.6 metres and 35.2 tackles per game.
Friendships will definitely be put on hold for 80-minutes tomorrow night with Thompson being a popular member of the Wests Tigers squad during his time at the Club. The battle between Thompson and Sironen on the edge will be an intriguing one as both players search for their first four-pointer of 2015.
Career Head-to-Head clashes: Yet to play at an NRL level.
NRL Fantasy Prices: Sironen $238,000 (Season: +$15,000; Average: 31.2), Thompson $362,000 (Season: +$3,000; Average: 44.8)
Sironen: "Bodene's a really good mate of mine and he's started the season really well since his move there so I'm looking forward to getting stuck into him a bit."
Click here to read the full feature article.
Tim Simona v Konrad Hurrell
Tim Simona is one of six Wests Tigers players this season yet to score a try despite playing in all five games. In fact, the Samoan International hasn't scored in an NRL game since Round 5 last year, a 14-game drought he will no doubt be eager to break this week.
Konrad Hurrell made his return last week from a knee injury he picked up in Round 1. The 23-year-old made close to 100 metres against the Storm, but also turned in four errors in the 30-14 loss at AAMI Park.
It will no doubt be an exciting contest between two players known for their attacking prowess, with Simona and Hurrell having met just once previously at an NRL level. Hurrell got the better of Simona on that occasion; however the latter of the two was playing on the wing during that match. Look out for plenty of traffic on this side of the Mt Smart Stadium come Saturday.
Career Head-to-Head clashes: Played 1 – Simona 0, Hurrell 1
NRL Fantasy Prices: Simona $268,000 (Season +$19,000; Average: 36), Hurrell $305,000 (Season -$53,000; Average: 15)
Simona on Hurrell: "He played pretty well on the weekend and he's going to be hard to stop. I've just got to be up on him and make sure he doesn't make too many metres. He's a big boy."